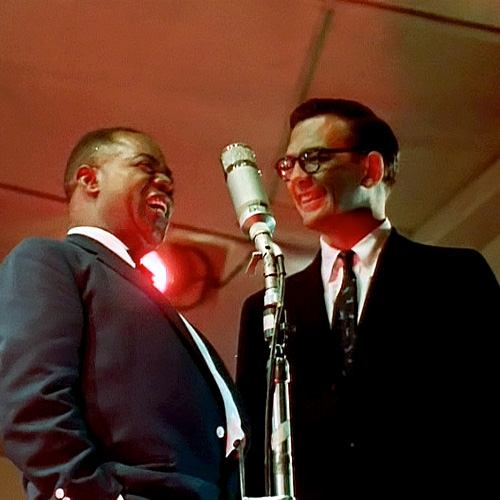 Bert Stern JAZZ ON A SUMMER'S DAY (DVD & CD). Charly
I imagine many serious music-lovers of my age have heard of this groundbreaking documentary film, but like me have never actually seen it. Well there are no more excuses as this latest reissue includes both a DVD and CD soundtrack of the event. And take my word for it, if you haven't seen this, especially if you're a jazz fan, then this is now a must-have, an essential.
As a concert photographer the film is of special interest to me as it was conceived and filmed by one of the best-known photographers of his or any other age. Bert Stern gloried in the inventive, adventurous and distinctive. In fact his photographic style and subject matter/clients generated immense demand for his skills and approach, right up to the time of his death at 83 years.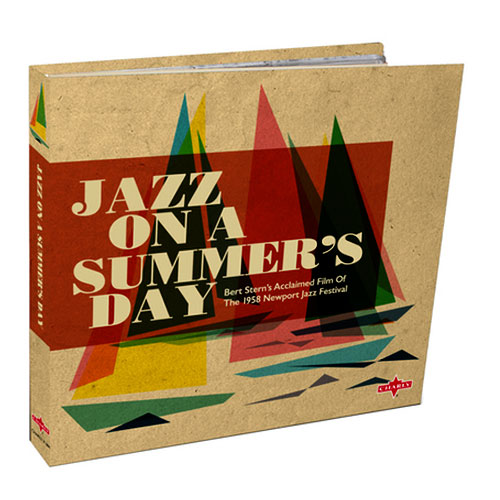 For more information on his methods and objectives in the filming of JAZZ ON A SUMMER'S DAY, check out this fascinating and recently uploaded interview on Shakenstir:
http://www.shakenstir.co.uk/index.php/interviews/bert-stern-interview/interviews/30919/
Newport, USA is best known as a venue for the Americas Cup international yacht race, for which British teams are currently undergoing selection events to choose The UK's entry boat. It's also a haunt of the rich and famous, one of which organised this annual jazz fest.
With a backdrop of sea, harbour, boats and titles the music gets underway with a quite extraordinary modern jazz piece called 'The Train And The River' performed by The Jimmy Giuffre Trio. It could so easily have been composed and performed today - it sounds that modern. Immediately one can see Stern's motionless long lens filming technique which forces one to focus on the music and players. While a commentary takes place a jalopy is seen travelling through the area containing a variety of college dixie players. Then there's brief coverage of the festival preparations before Thelonious Monk plays one of his most famous songs, 'Blue Monk'.
While the music plays we can see the seated audience including close-ups of some interesting faces. There's also a shot of a photographer peeping over the stage's side division. There's brief stage shots before Stern takes you to the sea and a variety of shots of Americas Cup yachts racing. The colours are muted while picture sharpness is typically of the period and miles away from the sharpness available from cameras and lenses of today. However, this endows the film with realism, authenticity, integrity and works beautifully with the musicians featured. At times the film seems like it's been shot by an amateur, a skilled amateur with a love of music, people and life - it's part of the endearing quality of this film.
One particular aspect which I find interesting is that white and black people cohabit the event happily at a time when racism was rampant in certain areas of the USA. I suspect Stern saw this and recognised the power of music (mostly by black musicians) to bring people together. Stern stated in the interview that his favourite moments were those with Anita O'Day, and I have to concure. Dressed as for a cocktail party O'Day gives an extraordinary vocal performance backed initialy only by a drum rhythm. Stern punctuates the performance by more crowd shots - it is beautifully shot, wonderfully judged. It even shows some concert photographers at the front of the stage - what I would have given to be there doing the same!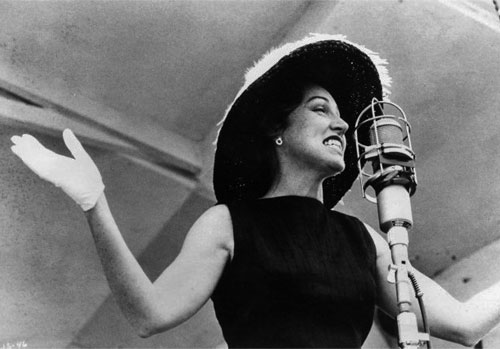 There's a relaxed and joyous feel to the film especially with segments that includes a circus, swimmers, and people dancing on roof tops. Then to add a more solemn note there is a smoking cellist playing in a darkened room although even this sombre classical music piece is interspersed with children drinking pop and running around playing. It too is beautifully shot.
Stern's technique is particularly evident in the Chico Hamilton segment where the drummer is filmed close-up while his drum sticks fly past his head - you don't see his drums. There are in fact several other very special moments including Louis Armstrong and Jack Teargarden singing together and the final song by Mahalia jackson performed way past midnight due to previous musicians overplaying. She sings a song that I last heard Mario Lanza sing a very long time ago. The song is The Lord's Prayer and Jackson's performance of it is heartstopping.
This is a DVD and CD for music and film lovers. It's beautifully presented in hard cover book format with great liner notes and images. It's essential, is of historic significance and is immensely entertaining. It also illustrates how music is synonymous with life and as such is a major achievement.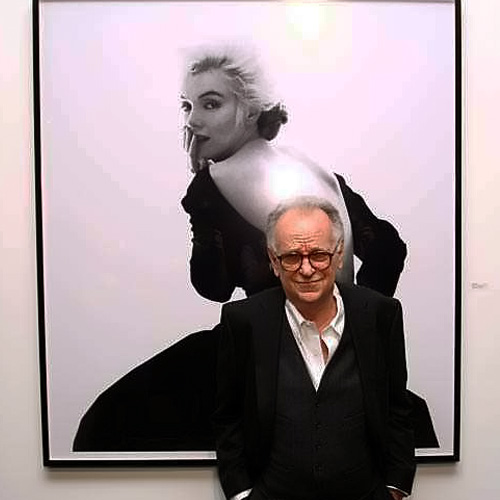 5/5