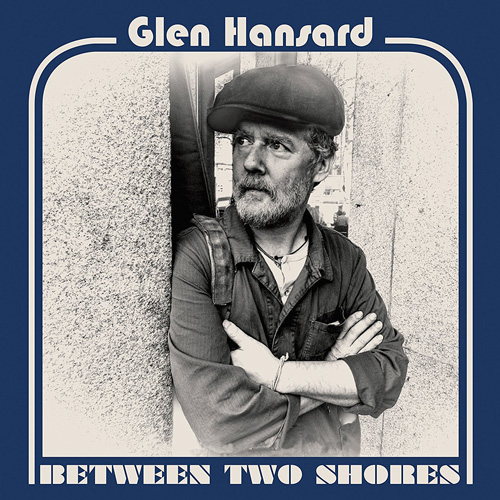 Glen Hansard BETWEEN TWO SHORES. Anti-
"The song 'Setting Forth' became the catalyst for the direction Hansard hoped to achieve with BETWEEN TWO SHORES. Recorded with drummer Brian Blade and members of his Fellowship Band the song tackles themes of self-doubt in a time when it's impossible not to be riddled with uncertainty."
BETWEEN TWO SHORES features material captured in New York and Chicago with a revolving cast of musicians. In addition to Blade, the record also features Thomas Bartlett, Brad Albetta and Rob Moose who appeared on much of Rhythm and Repose. However, it's Glen's touring band - Joseph Doyle, Rob Bochnik, Graham Hopkins, Justin Carroll, Michael Buckley, Ronan Dooney and Curtis Fowlkes - that feature most prominently and take centre stage on tracks like the upbeat 'Roll On Slow' and contemplative love and loss of  'Why Woman'.
Over many years Glen Hansard has proven to be one of the most consistent and finest singer/songwriters around. I first witnessed a live performance of Hansard with his band The Frames back in 1998 in a tiny Liverpool venue which was totally inhabited by fans of the local support band. In was the year that the band's seminal album, DANCE THE DEVIL, was released and the reason why I just had to see the band perform. The support act finished its set and its fans started to migrate from the venue to the adjacent bar, many thinking that they were done for the night… The Frames then took to the stage and with the very first song taken from the album many of those support band fans started to return to the venue on hearing the band's opening salvo. By the end of the song, the venue was packed for what turned out to be one of the best live performances I have ever witnessed. So enamoured was the audience with what they had seen and heard that they refused to allow the band to leave the stage…
It was a typical reaction to the quality, emotion and connectivity of Glen Hansard. It is also one of the many reasons why I believe this latest release to be one of hiss finest: he has captured that intimate and passionate live experience by the truckload. His song-writing has always been one of his major strengths and unlike most artists today Hansard's songs reflect his own experiences, feelings and observations set to often the most powerful of melodies. If any artist existing today can make one feel very emotional, it's Hansard.
The album's downbeat, rhythmic bass-driven opener 'Roll On Slow' is a blues-infused treat. The use of brass and the most wonderful guitar riffs give this beauty a traditional feel with Hansard adding drama with that venomous voice of his. 'Why Woman' is a slow and sadder romantic ballad where he reflects on a past/lost relationship. Hansard's pleading and reflective voice rises above the swaying brass instrumentation which again is used with tremendous effect.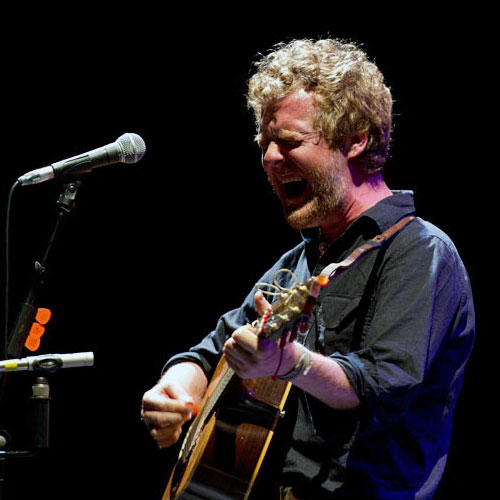 'Wheels On Fire' opens with Hammond intro and continues with a vocal performance that exhibits a wide range including some impossibly high notes. The medium-paced song is carried along on a strong melody and arrangement that includes a large array of  instruments. 'Reckless Heart' slows the pace to glacial with arguably one of the most emotional and intimate vocal deliveries on the album. Love and loss feature here again with trumpet passages reminding me of a Francis Lai movie soundtrack. It's superb. 'Movin' On' is another enigmatic song of romantic regret and I had the sense that the song could relate to a serious past relationship. There's a feeling of anger in Hansard's voice and it's an excellent example of how he can match his vocal delivery to the song's message and ambience. While he proclaims that he is "Movin' on" the vibe hints that this is may not be the case…
'Setting Forth' repeats the sad romantic message in a song that is both narrative and conversational - it's as though he's using his music to communicate to his lost lover. It's this openness and honesty that connects so much with his fans who can relate so easily to him. This is an example also of the direct and wholly accessible nature of Hansard's lyrics which tend not to hide behind complex poetry which are left open to interpretation and are so often unfathomable. The brass intro of 'Lucky Man' reminds me of the Hovis advert  and continues in nostalgic but optimistic mode. It moves gently along with another strong melody as it builds to one of Hansard's typical gut-wrenching crescendos with Hammond and trumpets in tow.
'One Of Us Must Lose' is another reflective romantic piece about accepting unwelcome romantic scenarios while 'Your Heart Is Not In It' provides a more stripped-down instrumental backdrop with drums and keyboard dominating. It's a beautiful but utterly heart-breaking song whose vocal convinces that the emotions conveyed are as true as they sound. It's one of my favourite tracks on this wonderful album. Finally 'Time Will Be The Healer' sounds like it's a closer to a real romantic chapter. Lyrics are typically hard-hitting and intense - "That's what you get for loving someone else's man…keep your friends and neighbours close at hand…time will be a healer once again". It's also arguably the most passionate vocal here.
Hansard has come up trumps again with a collection of songs that are deeply personal but immensely accessible with typically strong melodies and orchestrations that are very different from past albums. It's a triumph and for me one of his finest creations. It's also potential album of the year and essential.
5/5
Background & Tour Details: http://www.shakenstir.co.uk/index.php/news/glen-hansard-new-lp-tour-2/news/32922/
Artist Website: http://glenhansardmusic.com/