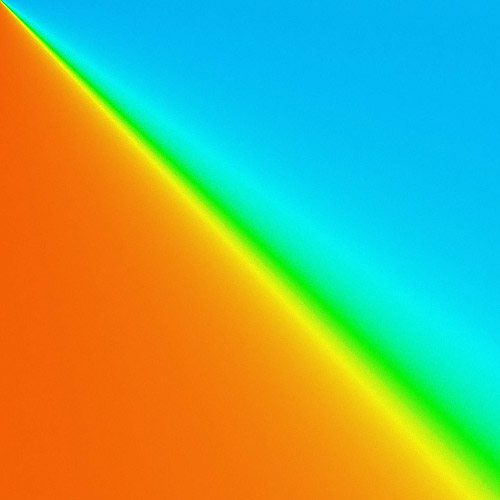 Frank Carter & The Rattlesnakes END OF SUFFERING. International Death Cult
Frank Carter & The Rattlesnakes return with their third studio album, END OF SUFFERING. Recorded at Chapel Studios with Cam Blackwood (George Ezra/Jack Savoretti) and mixed by Alan Moulder (Nine Inch Nails/Queens Of The Stone Age).
END OF SUFFERING - named after the Buddhist term for enlightenment - is the sound of a band entering an entirely new realm of the senses, a forty minute rock'n'rollercoaster of molten-hot bangers, scorched-soul ballads and grunge lullabies laced through with a lacerating lyrical honesty.
"Frank and the guys are evolving into one of the best British bands at the moment. While not as angry or raw as BLOSSOM or as punky as MODERN RUIN , this should be the album that really see them crack the big time. I was a teenager when punk exploded on to the scene and still love all the stuff from that era, but this pleases me so much, it has put a massive smile on my face, it is brilliant from start to finish, no weak points, Frank has never sounded better and the band are so good. Tom Morello even gets in on the act on 'Tyrant Lizard King' which is superb and the title track took me aback a wee bit, it is a stunningLY beautiful song. 'Crowbar' is also a personal favourite but as I said there are no weak songs here, superb stuff."
High praise indeed and we have to concur. Last year we had the pleasure of discovering just how good Carter & Co are live - probably one of the best bands around at the moment. I also loved the last albuum but this new release, which is very different, is more than a match. A thumping bass rhythm introduces the rocky opening track 'Why A Butterfly Can't Love A Spider'. Carter's vocal is both powerful and expressive while the instrumental arrangement is beautifully judged with softer passages being matched by chorus explosions. There's also a strong melody and simple, powerful lyrics: "In the sun I won't sleep/But in the night I'm the devil/My dreams are of hell/Your dreams are of heaven/Now, I'll show you something special/And come and dance on my wire/And these are the reasons why a butterfly can't love a spider."
'Tyrant Lizard King' (features Tom Morello) is a darker song that opens slowly with another superb vocal and a gathering instrumental storm that culminates in massively scraped strings and pounding drum. One of the best rock tracks of the year thus far. 'Heartbreaker' is a conventional rapid-fire rocker with snares beating an advance while the melody keeps this dityty on track. 'Crowbar' is the first single and understandably so. It opens quietly until it hits the 30 second mark and goes into freefall with massive choruses and a threatening vibe. Carter's echoed vocal matches the vibe and lyrics perfectly: "We all come from an explosion in the sky/One day there was nothing and the next there was life/And all the rivers and the mountains and the sun and the moon/And then all of a sudden there's a cloud of doom."
'Love Games' dials down the vibe to a contemplative level with the introduction of piano and arguably the strongest melody here. But drums still play a massively important role to cement the song's rock credentials. Lyrically, it's another winner: "I keep sitting down to write this song/But every time I do/All the words come out wrong/Maybe I don't know where to start/So you say, from the heart/And I say, I would if I had one." 'Anxiety' follows the same music and vibe route with even more success.
The band has created another excellent album with diversity of pace and mood. For me, melodies are the strongest I've heard from the band while vocals and instrumentals have never been better. One of the rock highlights of 2019 and highly recommended.
4.5/5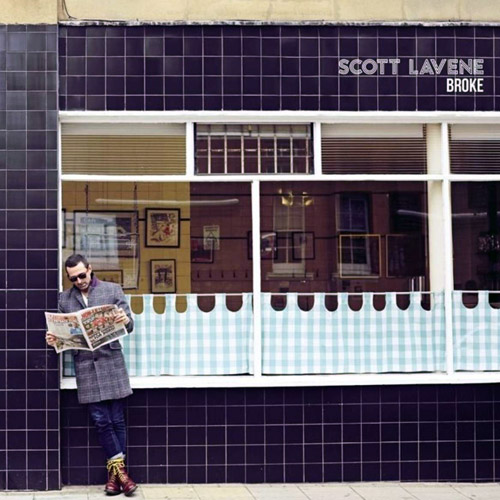 Scott Lavene BROKE. Funnel Music
BROKE - an album that is about living in the gutter but staring at the stars. Scott Lavene is all at once familiar and yet hard to place. A street poet delivering real life vignettes over wonk beats and scuzz riffs, he is a 21st century take on those maverick genius outsiders that Stiff Records used to release back in the punk wars.
Lavene has the lyrical smarts and the fairground bark of an Ian Dury, the incisive wordplay of a Costello and the deadpan pop of Madness in his creative DNA, along with the street poetry of an Essex boy version of Lou Reed, the dislocated funk of Talking Heads, the jellied eel lyrical bounce of Chas and Dave, and the inventive surreal see-saw of a Tom Waits, and many other nonconformists.
Opener 'My Stereo' is Dury-esque in sound with a song consisting mainly of the spoken word above a compellingly simple instrumental Talking Heads style backdrop. Lyrically, it's a smiler: "These days everybody seems to say everything/But nobody seems to be saying anything/But I heard a couple of people talking the other day talking about stereos/I said hey there I've got a stereo/One said yeah what do you know about stereos/I said well not much but you see I sure know how to turn it on." Lavene is wearing his pet hates on his sleeve and this mode continues through the album. But there's also tons of melody and a comedic thread which could translate into something far more serious…
'Apples And Pears' is next and opens with rhythmic keyboard pounding. Another strong melody underpins another poetic style song that's full of contradictions and funny with it : "I don't want to go to work today/But wait I don't have a job…I'm gonna miss my wife today/But wait I don't have a wife." 'Superclean' is pacier with a smoother sonic backdrop while 'Modern World' features a beautiful piano dominating a song that Lavene sings rather than talks. It's a moving romantic ballad that progresses along at snail pace, but humour is never that far away as it changes to the sins of the male in a relationship. It still manages to move and is my favourite song on the album.
There's much to like about this album that largely ignores the needs of BBC playlisting and treads an individual path with honesty, skill and humour. The instrumental arrangements are magical. Love it!
4/5