About THE OTHER SIDE OF BLUE
One of the most distinguished song craftsmen of the 21st century is to make his long-awaited return to record. On 17 August 2018, Tom Baxter will unveil his first official release in a decade, THE OTHER SIDE OF BLUE.
It was in 2008 that Tom brought out the self-funded SKYBOUND, the follow-up to the 2004 debut FEATHER AND STONE, which first alerted the wider world to his singular talent for absolutely believable, emotionally immersive composition. Since then, he's released one fan-only album, travelled the world, been through plenty of soul-searching and emerged at the other end with what may well be his best-ever work. Baxter made his name with such heart-stopping originals as 'Better,' 'Almost There' and 'Day in Verona,' and his songs have been covered by much-loved entertainers from Dame Shirley Bassey all the way to Boyzone. He's admired by the likes of Tom Waits, Rufus Wainwright, Gary Barlow and actor David Schwimmer, and by a steadfast set of fans who've been waiting for word of his next adventure for more than a while.
They won't be disappointed. THE OTHER SIDE OF BLUE is Baxter's most personal work to date, performed entirely solo and with gorgeous illustration on guitar and piano. It's a beautiful and elegant return to his very core as a songwriter and a human being. "I feel like I've been though a very slow metamorphosis over the years," he says. "Even I'm not sure into what, but I can say I'm calmer inside, and I thought it was time for a full-on new release."
While other artists rush so readily to provide the personal information that feeds the beast of self-promotion, Tom has kept his counsel, determined to be defined only by his music, and at his own pace. But it has been a tumultuous ten years. He married the long-time girlfriend for whom he wrote the Ivor Novello Award-nominated 'Better,' but then endured a divorce and, more recently, was happily remarried. Along the way, he lived in Devon, travelled to India, Los Angeles, Spain and then to Brazil, the place that inspired him to find the impetus to write again.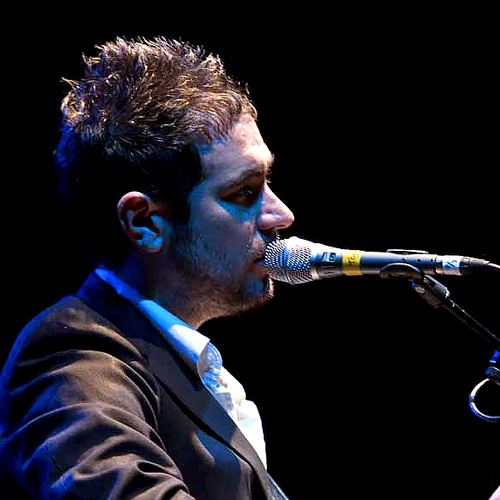 The new album is entirely free of "production camouflage," as he puts it, and is underpinned by 'The Ballad of Davey Graham,' the song he was inspired to write after a request to play at the unveiling of a blue plaque for the great guitar pioneer of the title. In a moment of pure serendipity, Davey's partner had written to request Tom's contribution because Graham was not only an admirer of his, but she revealed that Baxter's music was the last that Davey had listened to. Not that of Paul Simon, Jimmy Page or any of the other superstars he had inspired, but Tom Baxter.
What they didn't know is that the revelation completed a perfect circle, because Davey had been one of the very inspirations for Baxter to pick up a guitar in the first place. Tom duly paid back the compliment by playing at the ceremony, and found that the whole experience refuelled his creative spirits to remarkable effect. He went on to finish what has become 'The Other Side Of Blue' with a renewed sense of his place in the musical ecosystem. As he describes the record himself, "there's no bells or whistles. Just me, myself and I, with absolutely nowhere to hide."
Baxter's albums have always enveloped the listener with a delicious intensity, and so it is again on 'The Other Side of Blue,' which takes us from the heart-wrenching title track and others such as 'For Crying Out Loud,' to the happier place that Tom now himself inhabits, expressed in the gentle optimism of 'When I'm In Your Hands.'  Alongside the imminent prospect of this stunning piece of work, we can also look forward to Tom's return to the live stage, with dates to be announced in due course. An English original has returned.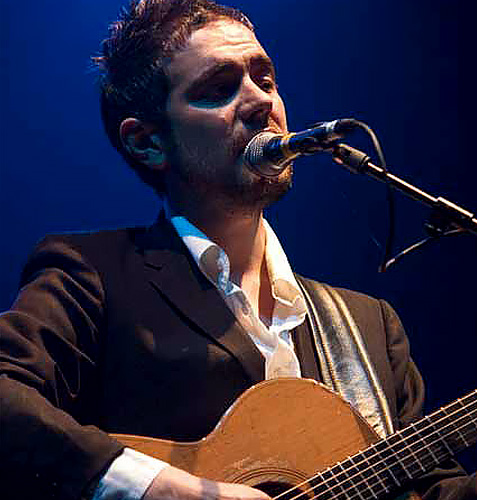 Biography
Tom Baxter (born Thomas Baxter Gleave, 29 October 1973) is an English singer-songwriter based in London. He was born in Ipswich, Suffolk, and grew up in Cornwall with his sister Vashti Anna, two brothers, Jo Spencer and Charlie Winston, and parents Jeff and Julie Gleave (who were regulars on the folk music circuit in the late 1960s and early 1970s). Tom and his siblings use their middle names as stage surnames.
After moving to London at age 19 to attend music college, he spent many years on the gig circuit before successful residencies at Bush Hall in Shepherds Bush and The Bedford, Balham brought him to the attention of record labels.
A self-titled EP was released by Sony Music through the Columbia Records label in May 2004 and included the tracks 'Joanna', 'Half a Man' and 'My Declaration'. His debut album, FEATHER AND STONE, was released by Columbia in October 2004 to critical acclaim, and was a regular on the BBC Radio 2 playlist. Singles from the album included 'This Boy' and 'My Declaration'. The album release was followed by a headlining UK tour. He also supported Nerina Pallot on her UK tour in January 2007.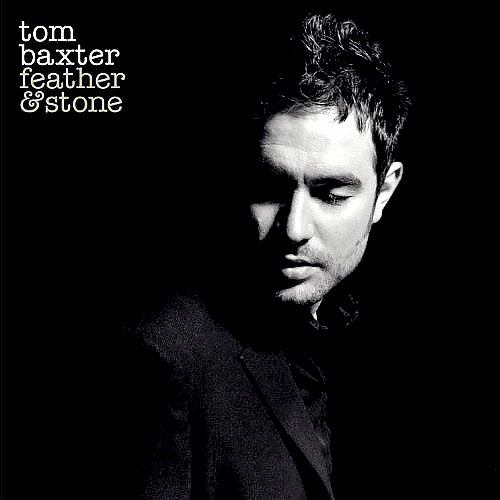 His second album SKYBOUND (released 7 January 2008) was recorded independently and released on the revived Charisma Records label through EMI after he split with Sony in 2007. The first single, 'Better', was released in January 2008 and was subsequently used on the soundtrack for the motion picture Run Fatboy Run. 'Miracle' was used by the BBC to cover the final montage of their Olympics and Paralympics coverage. The second single was 'Tell Her Today'.
Baxter contributed the track 'Make a Stand' to the Survival International charity album Songs for Survival in 2008.  In 2009, 'My Declaration' was covered by Eliza Bennett and used in the soundtrack the film Inkheart (Bennett also played the female lead, Meggie Folchart, in the movie). 'Almost There' was covered by Dame Shirley Bassey as the opening track of her album THE PERFORMANCE. Baxter and the BBC Concert Orchestra accompanied Dame Shirley Bassey when she performed the song at the BBC Electric Proms on 24 October 2009 at the Roundhouse in London, a concert broadcast live on BBC Radio 2 and on BBC Two television the next day. The song was also used in the ending credits for the 2011 film, Trust.