Award winning singer Jennifer Warnes Releases new album ANOTHER TIME, ANOTHER PLACE On April 27th,2018 on BMG Music
"I love this Eddie Vedder song because it feels simple and true and timeless." Jennifer Warnes on Eddie Vedder's 'Just Breathe' from the new album
One of the most beloved singers of our time Jennifer Warnes will release a brand new album entitled ANOTHER TIME, ANOTHER PLACE, digitally and on CD on April 27th through BMG. Warnes released her own rendition of the Pearl Jam's 2009 classic 'Just Breathe' as a lead track on Friday 2nd March.

Read Jennifer's story exclusively in Billboard here:
https://www.billboard.com/articles/columns/rock/8223683/jennifer-warnes-pearl-jam-cover-premiere
Having performed more Oscar® nominated and Oscar® winning songs than any other living singer in the history of the Academy Awards® including '(I've Had) The Time of My Life' (duet with Bill Medley), and collaborations with numerous artists such as Joe Cocker ('Up Where We Belong' from An Officer and a Gentleman), Leonard Cohen and many more, Warnes has always been known as someone who makes beautifully crafted records with an open heart, unafraid to show emotion and love through her work.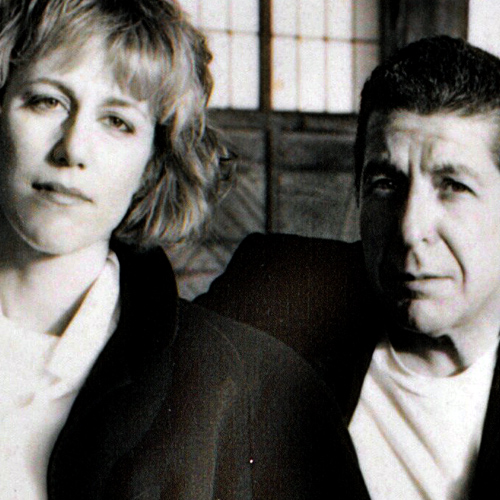 That's what makes this the perfect time for her return.  With brilliant songs that are personal, direct and intimate. She knows how to break down the barriers, and make music that embraces the listener. In these days when we need some solace and compassion, that's a rare gift. Another Time, Another Place is the kind of album that will become an important part of your life.
For her first new album in 17 years (The Well, 2001), it was time to return to what she does best, and gather all her great friends to make music once more. "I came to sing," says Warnes. "And if I'm not going to do what I came here to do, what's the point?"
Joining Warnes on album Another Time, Another Place is a tremendous cast of musicians and long time friends, the cream of the crop from Los Angeles and Austin, where the album was made. The list includes guitar master Dean Parks (Steely Dan, Bob Dylan), bassist Abe Laboriel (Paul Simon, Miles Davis), pedal steel great Greg Liesz (Allen Toussaint, Bruce Springsteen), keyboard player Jim Cox (Ray Charles, BB King), drummer Vinnie Colaiuta (Frank Zappa, Sting), percussionist Lenny Castro (Steely Dan, Toto), singer Blondie Chaplin (Brian Wilson, The Rolling Stones), blues stars Sonny Landreth, Ruthie Foster, and more. It also reunites Warnes with her co-producer and great friend Roscoe Beck, the long time bass player and musical director for Leonard Cohen. The pair first met touring with Cohen in 1979, and together made Warnes' landmark 1987 album Famous Blue Raincoat, as well as 1992's acclaimed The Hunter.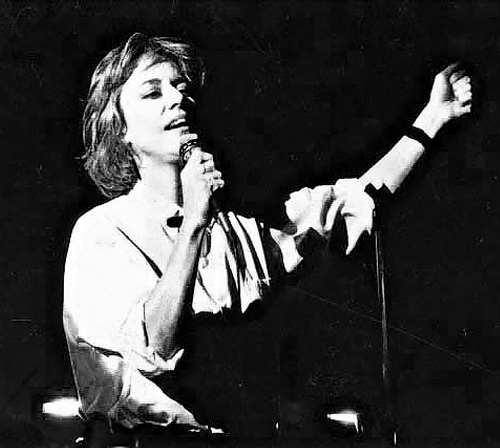 Another Time, Another Place is one of those special albums where every track stands out, you don't want it to end, and you can't wait to share it with your friends. It's filled with terrific choices from some of the very best songwriters, including old friend Mickey Newbury, modern giants Mark Knopfler ('Why Worry') and John Legend, and surprises from rugged individuals Warren Haynes, Derek Trucks and Eddie Vedder.
As always with Warnes, the choices are impeccable. "I'd been with Leonard Cohen too long," she laughs. "Leonard aimed for your heart. I wanted these songs to be useful and functional, especially in the precarious times we are living."
ANOTHER TIME, ANOTHER PLACE Track Listing:
1. Just Breathe*
2. Tomorrow Night
3. Once I Was Loved
4. So Sad
5. I See Your Face Before Me
6. I Am The Big Easy
7. The Boys And Me
8. Back Where I Started
9. Freedom
10. Why Worry
Available for instant download with pre-order*
About Jennifer Warnes:
In addition to the Grammy nominated and audiophile classic Famous Blue Raincoat, Warnes' career has been filled with awards and artistic triumphs. Her hit records include 'Right Time Of The Night' (#6 pop, #1 AC) and 'I Know A Heartache When I See One' (#19 pop, #10 country). She hit #1 on the pop charts with Joe Cocker on 'Up Where We Belong' from An Officer and a Gentleman, which won the duo a Grammy, a Golden Globe, and took the Oscar for Best Original Song. Then another duet, this time with Righteous Brother Bill Medley, also topped the charts, '(I've Had) The Time Of My Life' from Dirty Dancing winning an Oscar, a Grammy and a Golden Globe. That was the third Oscar-winning song Warnes had sung in her career, following 1979's 'It Goes Like It Goes' from Norma Rae. To put that in perspective, the three wins tie her with Frank Sinatra, and only Bing Crosby sang more Oscar winning songs, with four.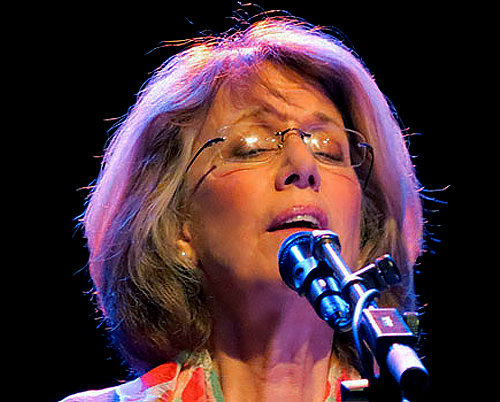 Jennifer Warnes, "Just Breathe" By Gary Graff, Courtesy of Billboard
Jennifer Warnes didn't intend to take 17 years between albums. "It's just life gets in the way - it sure speeds by, doesn't it," the veteran singer tells Billboard. "And it seems like it's accelerating too quickly." But she's making up for some lost time with the April 27 release of Another Time, Another Place, whose version of Pearl Jam's "Just Breathe" is premiering exclusively below. Warnes recorded the album in Austin, Texas and Los Angeles with Roscoe Beck, her longtime friend from Leonard Cohen's band, for which Beck was bassist and musical director. He also co-produced her albums Famous Blue Raincoat and The Hunter. "Singing is what I do," Warnes says. "My manager said, 'It would be good for you to make a record,' so she got this deal for me and I went to Texas and started working with Roscoe."
The path to Another Time… wasn't easy, though. Shortly before recording started during 2015 Warnes lost two of her sisters a week apart from each other. Then her manager was killed in a traffic accident, one of Warnes' boyfriends passed away and her dog died. And, of course, Cohen's death during Nov. 2016 was shattering as well. "I don't know how I got the record done," Warnes says now. "When I delivered the record finally to the company (BMG) last fall I was so happy and relieved. Then all of a sudden I turned around and looked at this mountain of grief that had accumulated. There's no way to process that much." Making music, however, helped Warnes through that rugged period. "It's the one thing that keeps my brain occupied," she says. "Singing is who I am, so I kept making contact with that part of me, and that was lovely, Texas was lovely, somehow I got through it…."