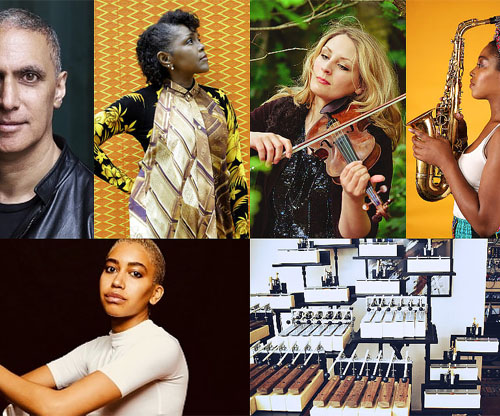 CHRISTIAN SANDS TRIO + CAMILLA GEORGE
Tuesday 19 November. Cadogan Hall
One of the most in-demand jazz pianists, Christian Sands is a force of nature with his technique, pace and fresh look at jazz
LUCIA CADOTSCH: SPEAK LOW
Tuesday 19 November. Purcell Room
Swiss jazz singer Lucia Cadotsch is joined by saxophonist Otis Sandsjö and bassist Petter Eldh to perform songs from the Great American Songbook from a European angle in the group's 'retro-futurist' sound
MARIUS NESET: VIADUCT
Thursday 21 November. Queen Elizabeth Hall
The dynamic jazz saxophonist and London Sinfonietta reunite for a new commission following their award-winning collaboration on Neset's 2016 album Snowmelt
DANILO PÉREZ: GLOBAL MESSENGERS
Friday 22 November. Queen Elizabeth Hall
Pianist, composer, educator and social activist, Danilo Pérez (of Wayne Shorter's quartet) is joined by an all-star group to present his new project
ELIANE ELIAS + VINICIUS CANTUARIA
Friday 22 November. Barbican
A feast of Brazilian jazz with two inspirational musicians from the heart of it, as 60 years of Bossa nova is being celebrated throughout the year
OMAR PUENTE & FRIENDS
Friday 22 November. Kings Place
The acclaimed Cuban violinist will showcase work from throughout his career. Puente will be joined by special guests including Alex Wilson, Courtney Pine and Dennis Rollins
SOWETO KINCH Featuring Makaya McCraven, Junius Paul and members of the London Symphony Orchestra: The Black Peril
Friday 22 November. EartH (Hackney), London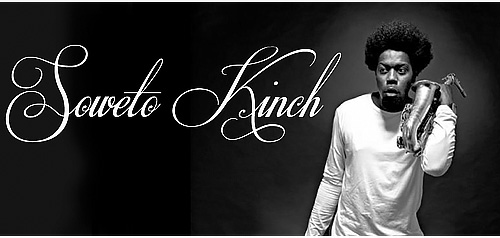 JEAN TOUSSAINT
Saturday 23 November. Cadogan Hall, 5pm
Grammy-winning saxophonist Jean Toussaint (of Art Blakey's Jazz Messengers) presents music from Brother Raymond as well as new compositions. He's joined by Byron Wallen, Dennis Rollins, Andrew McCormack, Daniel Casimir and Shane Forbes
RALPH PETERSON: THE MESSENGER LEGACY
Saturday 23 November. Cadogan Hall, 8pm
Drummer Ralph Peterson Jr. pays tribute to mentor Art Blakey's The Jazz Messengers, alongside Bobby Watson and Bill Pierce, Essiet Essiet, Geoffrey Keezer, and Brian Lynch
BBC CONCERT ORCHESTRA, NU CIVILISATION ORCHESTRA, STRING TING, MISHA MULLOV ABBADO
Saturday 23 November. Queen Elizabeth Hall
The world premiere of Mullov-Abbado's Cello Concerto and new and pre-existing arrangements of Duke Ellington music
BATTLESHIP POTEMKIN: Live soundtrack by Matt Calvert + Jan Bang
Saturday 23 November. Kings Place
Eisenstein's 1925 classic will be screened with Norwegian electronic musician and producer Jan Bang and Matt Calvert (Thee Trapped Tigers) performing the score live with guitars, electronics and found sounds
DAN TEPFER: NATURAL MACHINES
Sunday 24 November. Kings Place
Dan Tepfer brings together his world-class pianism with his background in physics and programming. As he improvises, the piano responds in real time with notes of its own, guided by programmed algorithms.
'About as tuned in to Bach and Björk as to Monk and Shorter' (NY Times)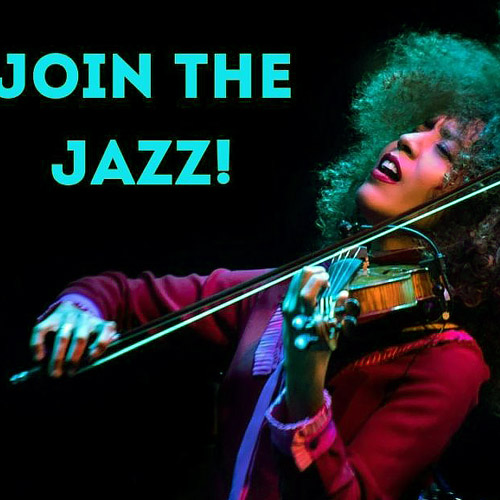 SEED ENSEMBLE
Sunday 24 November. Jazz Cafe
Some of London's most up-and-coming young jazz musicians, including Cassie Kinoshi, Theon Cross and Chelsea Carmichael, combine jazz with inner-city London, West African and Caribbean influenced groove.
SWINGIN' WITH STRINGS
Sunday 24 November. Cadogan Hall
22 string players, a harpist and a 17-piece big band. Claire Martin performs music from Billie Holiday, Pete Long performs Artie Shaw's Concerto for Clarinet, Ryan Quigley recreates Clifford Brown with Strings and Sammy Maine performs music from Charlie Parker with Strings.

The full 2019 programme for the festival is here: https://efglondonjazzfestival.org.uk/events/full-listing
You can watch/embed this year's trailer from here: https://youtu.be/E1ZItLbLrrg
And the official festival Spotify playlist is over here: http://tiny.cc/9cwhez