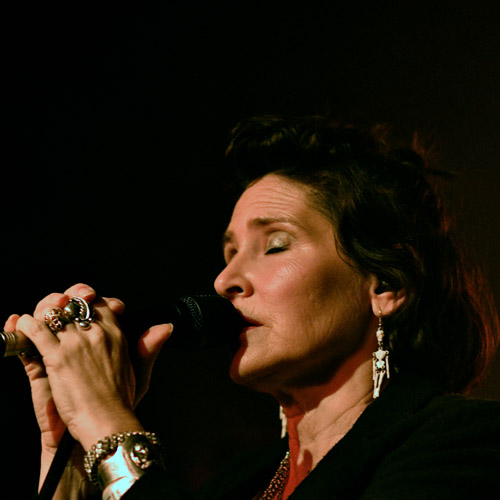 SBT [SARABETH TUCEK] Live
BIRKENHEAD Future Yard, 19 May 2023
Emerging from a decade-long hibernation, American singer-songwriter SBT [SARABETH TUCEK] has announced an 17-date UK tour for May/June 2023.
Sarabeth Tucek officially broke onto the music scene in 2003, performing a series of spell-binding duets with Bill Callahan on the acclaimed Smog album SUPPER. This was swiftly followed by a memorable appearance in the prize-winning Brian Jonestown Massacre documentary 'DiG!', and a contribution to the band's 2005 EP WE ARE THE RADIO.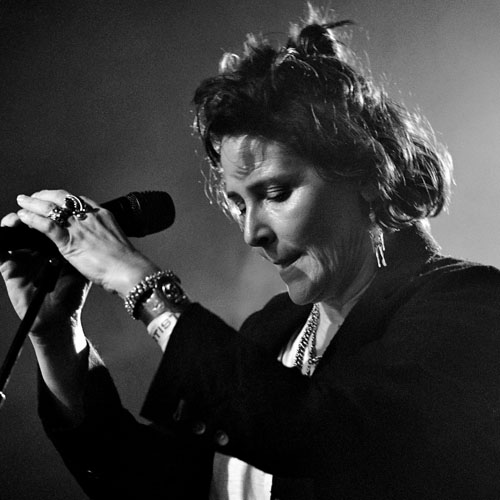 Sarabeth's debut single 'Something For You' was then released in 2006, becoming Steve Lamacq's Single Of The Week on BBC 6 Music. Her self-titled debut album hit stores the following year, and the Luther Russell and Ethan Johns-produced LP gained rave reviews in the press, resulting in a support slot with Bob Dylan.
In 2011, Sarabeth followed up the extraordinary debut with a raw, uncompromising album entitled GET WELL SOON. Praised as an unflinching meditation on the subject of grief, the release made many end of year lists and the title track was featured on the first season of HBO's 'Girls'.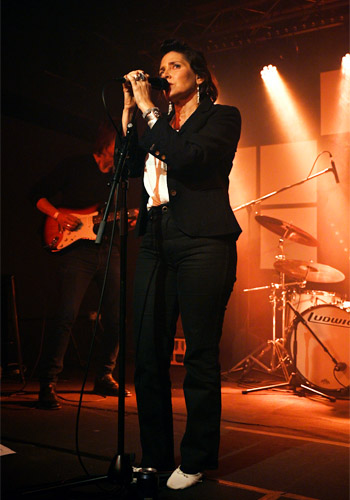 Alongside the tour this year, Sarabeth Tucek is set to release a new double-album JOAN OF ALL under the new moniker SBT - a longtime nickname given to her by the many musicians she has worked with throughout her career. The album will be released on 19 May via Ocean Omen.
The forthcoming live run will kick off at London's Rough Trade West on 15 May, and see SBT stop off at venues across the country. Full dates and details below.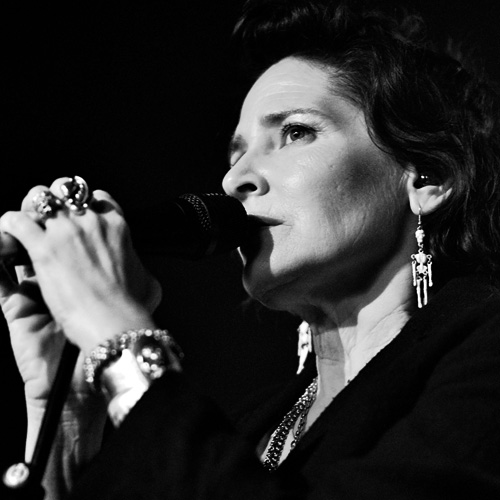 SBT 'JOAN OF ALL' UK JUNE TOUR 2023
01 LONDON Rough Trade East
02 RAMSGATE Ramsgate Music Hall
03 CORSHAM The Pound
04 BIRMINGHAM Hare and Hounds
https://www.youtube.com/watch?v=KEl1cRMHLAE
https://www.youtube.com/watch?v=gV2ZxSHNBTQ&list=OLAK5uy_kajq_fngQaQMxhxWzoCnJ1xSLLeMFuDEE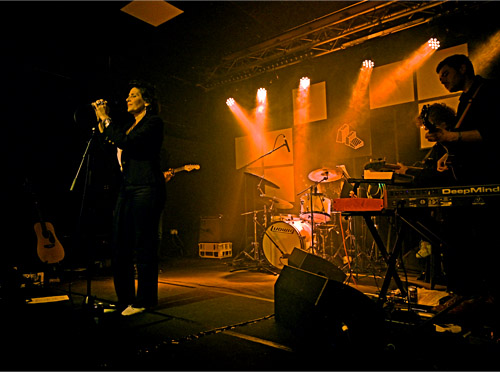 It seemed such a strange place for SBT to be performing - the ship-building town of Birkenhead - at a venue I didn't know existed in over 20 years of covering live shows. But here I am along with a small expectant crowd on a Friday night in a part of town with a distinctly deserted feel. I notice the stage houses a band-full of instruments which also surprises me - SBT doing an extensive UK tour with a full band seems expensive and unneccessary. But not for the first time have I been proved wrong…
SBT stands at the centre of the stage and without ceremony delivers a remarkable set and (unusually) with a setlist in the order that the songs appear in her latest record JOAN OF ALL. Now one would expect that the singer/songwriter would reprise some of her most popular songs in amongst the new material, but no, tonight every song from the new record is played and in the same order they appear on the record.
As it turned out this was something of a revelation…SBT's voice covers a wide range and is used in a contemplative fashion with few exceptions. Her first song 'Joan Says/Amber Shade' illustrates her dominant thoughtful style and pace. her next song 'The Living Room' changes to a more epic scale with her band (drums, keyboard, bass and rhythm guitar) playing a major role while melody and rhythm makes this one of the songs of the night.
It turns out that rhythm plays a key role in SBT's songs and is clearly evident throughout the show. SBT's voice has a childlike quality especially when she hits the higher notes - a regular occurence. What I particularly liked about the performance were the few rocky punctuation marks as in the tremendous 'Something/Anything' while strong melody is a solid feature of SBT's songs as exemplified in 'Sheep' and several othger standout tracks. 'The Tunnel' has SBT in whispering mode while 'Creature Of The Night' allows the keyboards to dominate with beautiful effect.
This turned out to be an unexpected pleasure and in my experience a night to remember.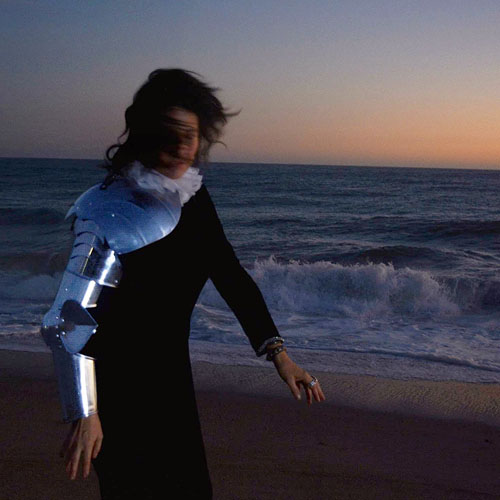 Setlist
Joan Says/Amber Shade
The Living Room
Cath Says
The Gift
The Box
Work
Make Up Your Mind
13th St #2 #1
Swings
Happiness
Something/Anything
Sheep
The Tunnel
Unmade/The Dog
Creature Of The Night
https://www.facebook.com/sarabethtucek/
https://sarabethtucek.bandcamp.com/album/get-well-soon
More Images here: http://www.shakenstir.co.uk/gallery/?album=3874&gallery=2406