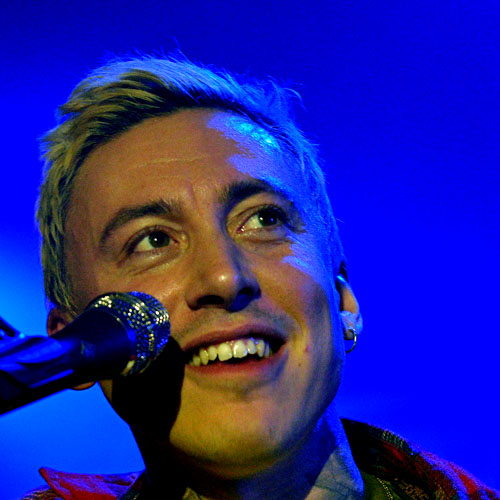 Noah Gundersen
Born to a devoutly religious family in Olympia, WA, Noah Gundersen has been writing and recording music since he was but 13, working his way from teenage hardcore and indie rock to the creation of his own distinctive strain of bold, genre-busting songcraft. A series of solo EPs – including 2011's breakthrough FAMILY – eventually led to 2014's self-produced full-length debut, LEDGES. CARRY THE GHOST arrived the following year, earning acclaim from the likes of NPR. Noah continued to gain popularity after his music was featured on television shows like Sons of Anarchy, The Vampire Diaries, One Tree Hill and Nashville. Ever searching, he impelled his music towards new terrain on 2017's WHITE NOISE, melding his increasingly potent lyrical motifs with complex electronics and startling levels of sonic intensity. The album reaped a whirlwind of critical acclaim upon its 2017 release. Consequence of Sound wrote, "…the Seattle native has evolved to become an even more striking musician, his lyrics not only burning brighter, but his arrangements fuller and more intense to match their maker."
Along with his recorded canon, Gundersen – who also maintains membership in Seattle indie rock heroes Young In The City and the all-star Americana collective known as Glorietta – has spent much of his adult life on the road, performing as headline act and support to like-minded artists spanning Emmylou Harris, Beck, City & Colour, and Josh Ritter.
On June 21, 2019, Gundersen announced the forthcoming release of another solo LP, LOVER, which was released on August 23, 2019. On the same day, he released a single from the album titled 'Robin Williams'.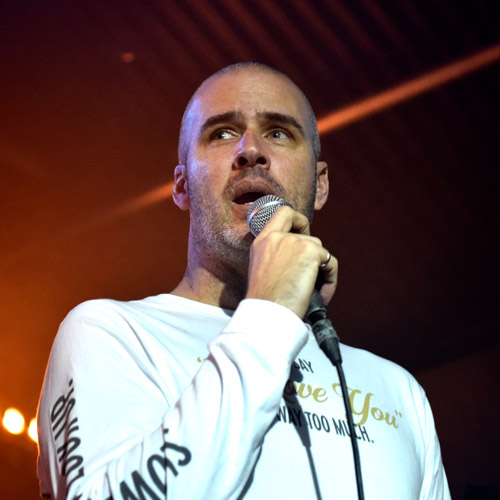 Before Gundersen appeared there was an introduction by a friend who talked about loneliness and self-harm, and the need for mutrual respect and love.
Then Gundersen walked onto the stage it was to a sell-out audience which was my first surprise of the night. His music is never heard here in the UK on radio and I'm pretty sure he hasn't appeared on TV. But somehow he has reached many young people who have flocked to the venue on the night. Playing an acoustic guitar, seated and joined by Whitford for his set he exhibited a more open and humorous character. With a setlist majoring on his latest and highly acclaimed new long-player (LOVER) I found him a compelling performer.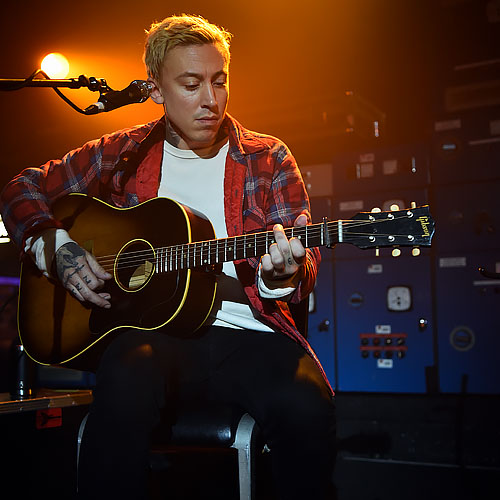 His opening song 'Robin Williams' pretty well outlined his quality and style. Arched over his guitar and covering a number of dark and slightly more optimistic topics, he was convincing in his ability to involve his audience with his sincere and skilled delivery. This song was his first single off the album and while melody and choruses were relatively radio-friendly it was a brave choice as single. The darkness and reflective nature of his music was often offset by his humorous quips which always met with strong audience responses.
Gundersen's alt-folk is largely about relationships, love and loss and I believe it's this that connects with his young audience. But along with his bad times are some good times which hit home aided by strong melodies, and extremely expressive voice and words which are honest and true. I was impressed and entertained, and looking forward to hearing his latest album.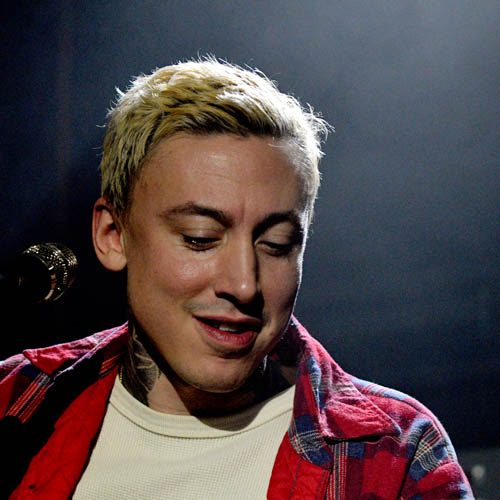 Setlist
Robin Williams
Lose You
Watermelon
Fear and Loathing
First Defeat
Jesus, Jesus
Wild Horses
The Sound
Bad Desire
So What
Day After Tomorrow (Tom Waits cover)
Lover
Encore:
Cigarettes
Play