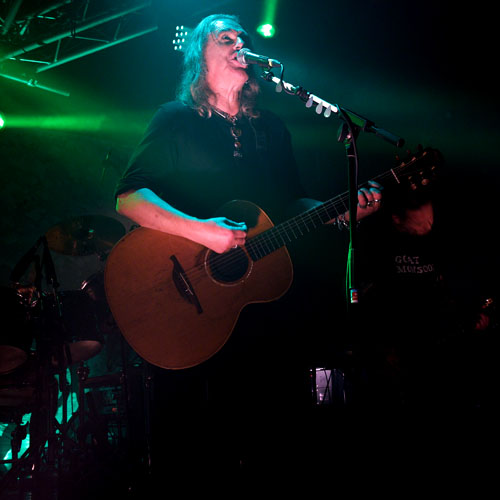 New Model Army Band Members
Justin Sullivan (vocals, guitar, composer)
Dean White (keyboards and guitar)
Michael Dean (drums)
Marshall Gill (guitar)
Ceri Monger (bass)
By the time NMA occupied the stage the place was heaving and the vibe nothing less than excited. After almost 20 years (since I last saw him), Sullivan had aged well (far better than myself) and without ceremony, wearing an aggressive look opened proceedings with 1985's 'No Rest'(from the album NO REST FOR THE WICKED). Immediately the band settled into a groove that a lot of bands would take at least a couple of songs to achieve. The initial sign pointed to a setlist of new and old and that is precisely what we got.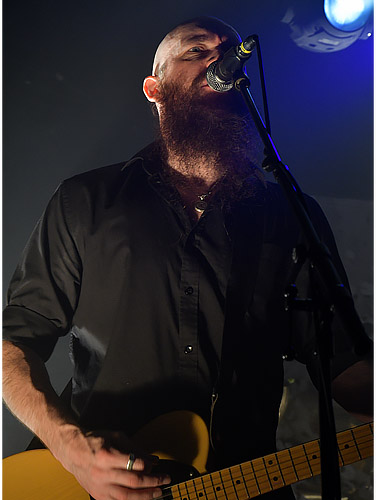 'Never Arriving' was the first song from the new album FROM HERE which has met with much critical acclaim. It's post punk with an ocean deep bass line and passionate Sullivan vocal. Like so many NMA songs, this one builds to a rock Everest. We can all guess what 'The Weather' (from the new album) is about and it arrives next in contemplative style.  'The Charge' from 1989 is further confirmation that this setlist is including some vintage favourites confirmed by the audience backing vocals which sprung up several times during this wonderful show. From 1986 arrives the classic '51st State' followed by 'Believe It' from 1993.
Then a volley of tracks from the new album including the epic and long 'From Here', the calm and melodic 'Where I Am' before reverting back to the past with 'Wipe Out' and a gloriously acoustic solo from Sullivan of 'Over The Wire'. Then 2019 comes back into sharp and epic focus with the whimsical and melodic 'End Of Days' and the diverse pace of 'Maps'.
Sullivan is expressive, passionate and supreme while his faithful and skilful band provide the most powerful backdrop. The crowd is in raptures as the wonderful and comprehensive setlist winds its way to the show's climax with 1993's apocalyptic 'Here Comes The War'. This was one show that none of us wanted to end but when it did we went home happy that NMA is still here and still reflecting today's political, social and global dramas in the finest songs.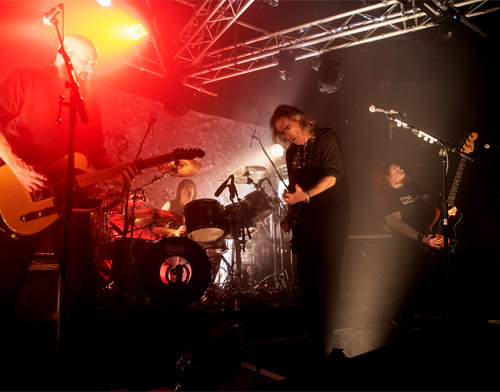 Setlist
No Rest
Never Arriving*
The Weather*
The Charge
Watch & Learn*
51st State
Believe It
From Here*
Where I Am*
Wipe Out
Over the Wire (Justin solo acoustic)
End of Days*
Maps*
Setting Sun*
Winter
States Radio
Fate
Here Comes the War
* New Album Tracks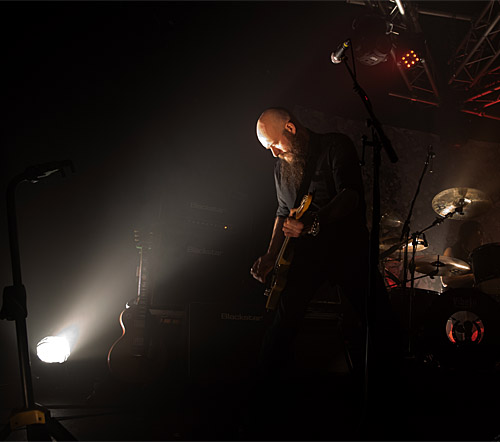 Biography
New Model Army are an English rock band formed in Bradford, West Yorkshire, in 1980 by lead singer, guitarist and main composer Justin Sullivan, bassist Stuart Morrow and drummer Phil Tompkins. Sullivan has been the only continuous member of the band, which has seen numerous line-up changes in its 39-year history. Their music draws on influences across the musical spectrum, from punk and folk to soul, metal and classical. Sullivan's lyrics, which range from directly political through to spiritual and personal, have always been considered as a key part of the band's appeal. By the time they began making their first records in 1983, Robert Heaton, a former drum technician for Hawkwind, had replaced Tompkins.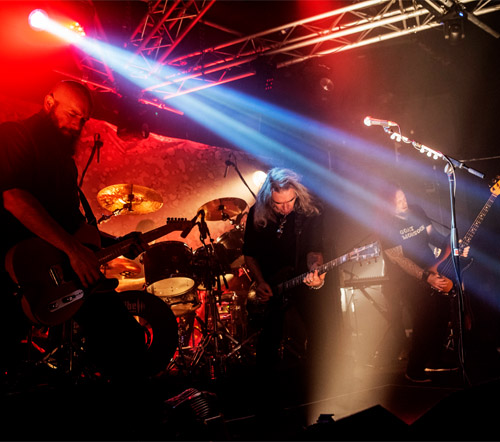 Whilst having their roots in punk rock, the band have always been difficult to categorise. In 1999, when asked about this, Sullivan said "We've been labelled as punks, post-punks, Goth, metal, folk – the lot, but we've always been beyond those style confines". Following a large turnover of personnel, both permanent and as touring members, as of August 2017 New Model Army comprise Sullivan, Dean White (keyboards and guitar), Michael Dean (drums), Marshall Gill (guitar) and Ceri Monger (bass).
https://en.wikipedia.org/wiki/New_Model_Army_(band)