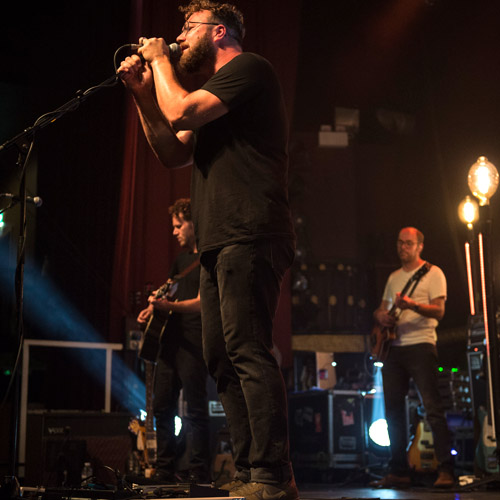 Gomez
There was a strong sense of anticipation in the air from the sellout crowd that filled every crevice of the venue's vintage and iconic interior. The stage was simply arranged with many instruments, and lacked the adornments usually associated with such important acts. As the lights dimmed and the band members appeared there was huge welcoming acclaim. I was a little nervous about sound quality after the first band's performance but I needn't have worried. As 'Get Miles' started it was clear that sound management was on point and the sound was perfect with every note as clear as a bell.
When BING IT ON was released in 1998 it also set the standard for production which was of audiophile standard. This meant that live performances had to come close to matching that standard. 'Get Miles' proved immediately that the band's live credentials were up there with the very best. Next came 'Whippin' Piccadilly' and it didn't take much encouragement from Ottewell and co for the audience to provide backing vocals…But with 'Make No Sound' the audience shed all shackles and nearly blew the roof off with their enthusiastic vocals..it was wonderful to hear and witness.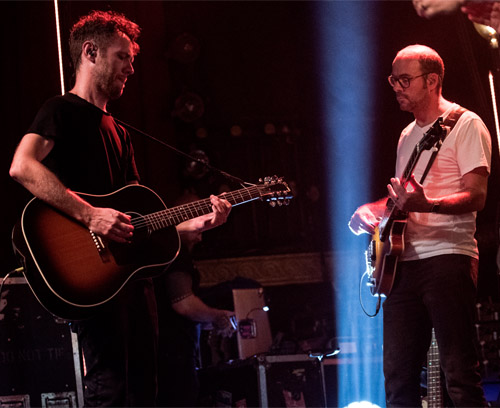 Then another popular and lighter album song rang out with '78 Stone Wobble' with Ottewell on guitar with Gray on vocals. It was perfect. As each album track was played I was reminded (and not before time) just how good and timeless the album is. My favourite on the night? The mesmerising acoustic 'Tijuana Lady' with its wandering tones, wonderful melody and comforting vibe. With the jazzy and bluesy 'Get Myself Arrested' came another hugely welcoming blast from the audience.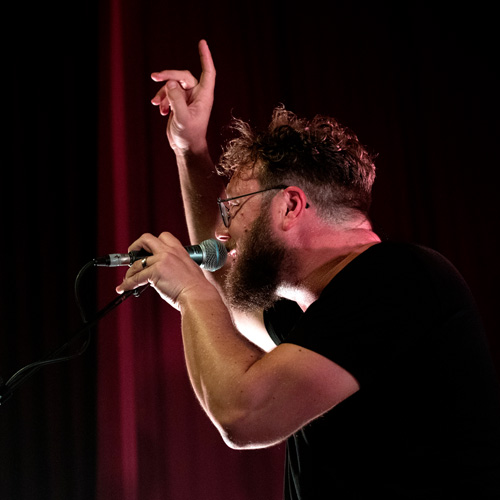 Just before the encore arrived 'Bring It On'. Now I hadn't realised that the song was not on the BRING IT ON album but on the following LIQUID SKIN album released a year later. But here again fans went wild with enthusiasm for the song which is without question a Gomez classic. A couple of encores followed ending with a turbocharged version of 'Whippin' Piccadilly' that ended the night on an Everest peak. Twenty years on and the band is still delivering perhaps even better live than ever before. This was a very special night and in terms of rock performances, a classic.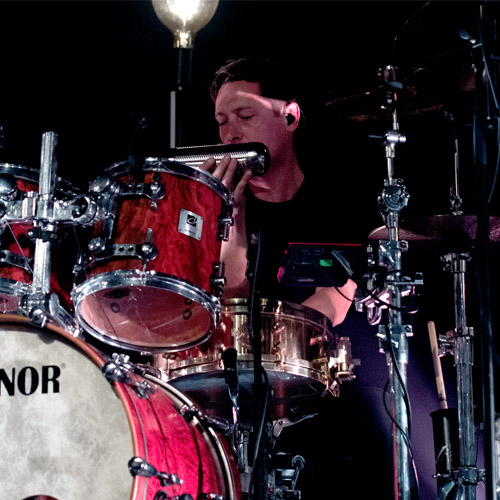 Setlist
Get Miles
Whippin' Piccadilly
Make No Sound
78 Stone Wobble
Tijuana Lady
Here Comes the Breeze
Love Is Better Than a Warm Trombone
Get Myself Arrested
Free to Run
Bubble Gum Years
Rie's Wagon
Shot Shot
Silence
Notice
Blue Moon Rising
Bring It On
Encore:
Rhythm & Blues Alibi
Whippin' Piccadilly (Turbo)