8-10 JUNE 2018, Donington Park
65 ACTS ANNOUNCED
HEADLINERS: AVENGED SEVENFOLD / GUNS 'N ROSES / OZZY OSBOURNE
BLACK STONE CHERRY, SHINEDOWN, THUNDER, VOLBEAT, YOU ME AT SIX, THE BRONX, MARMOZETS, JONATHAN DAVIS, THE TEMPERANCE MOVEMENT, THRICE, HATEBREED, TESSERACT,
BARONESS, CANCER BATS, L7, DRAGONFORCE, THE STRUTS, MONSTER TRUCK, BOSTON MANOR, GRETA VAN FLEET, WHISKEY MYERS, CRADLE OF FILTH, INGLORIOUS BURY TOMORROW, KREATOR, THE MAINE, STRAY FROM THE PATH, JAMIE LENMAN, LESS THAN JAKE, EMPLOYED TO SERVE, PUPPY, ROLO TOMASSI, MISS MAY I, SHVPES AND MANY, MANY MORE…
Download Festival has added over 60 of the world's biggest rock acts to its unparalleled bill. This includes arena fillers Shinedown, You Me At Six, Black Stone Cherry, legendary metal outfits Hatebreed, Cradle Of Filth, plus Kerrang! Radio Fresh Blood returns to host The Avalanche Stage with seminal bands such as The Bronx, Less Than Jake and Cancer Bats among many more. The three-day festival takes place 8-10 June 2018 at the spiritual home of rock in Donington Park, Leicestershire. Tickets are on sale now at www.downloadfestival.co.uk/tickets.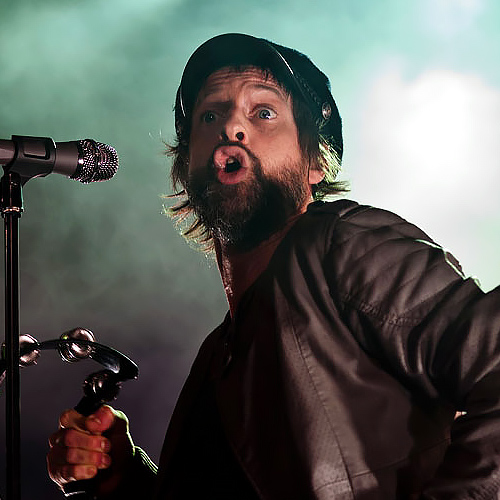 Download Festival is pleased to welcome back Kerrang! Radio Fresh Blood to once again host The Avalanche Stage, shining a spotlight on everyone from the biggest global acts, to the latest breaking bands. With headliners Neck Deep and The Hives already announced, latest additions include The Bronx who will sink their teeth firmly into the stage with a gut-wrenching performance, the electrifying Cancer Bats bringing with them circle pits and crowd surfing aplenty, as well as the youthful punk rebellion of Milk Teeth, ska-punk favourites Less Than Jake,and the ever-growing popularity of Jamie Lenman, plus many more.
Alex Baker, presenter of Fresh Blood on Kerrang! Radio said:
"I am absolutely stoked to be hosting The Avalanche Stage again this year at Download. Last year the talent on display on the stage, from brand new bands through to legends of the scene that started out life on Fresh Blood, was off the chart….and yet again this year it's going to THE place to be…Puppy, Milk Teeth, Employed To Serve and CANCER BATS (to name but a few!). I mean COME ON! BE FAIR ON THE OTHER STAGES!!"
Fresh from a world tour,  Shinedown are returning to Download with massive riffs and huge anthems led by rock machine Brent Stephen Smith. Also coming to Donington are the relentless Volbeat who've carved their own way to massive stages across the globe through their incredible genre melding fun.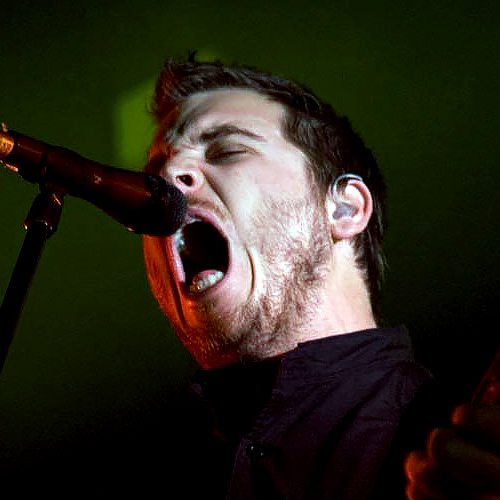 You Me At Six return to Download bigger than ever to perform anthems from their No.1 album Cavalier Youth, their recent Top 3 album Night People and many, many more. The Surrey five-piece have long been at the forefront of breaking British rock and are ready to step it up a notch. Legendary Korn frontman Jonathan Davis will be making his first Download appearance as a solo artist after recently revealing plans to release a solo record in 2018, and the undisputed masters of symphonic, gothic, black metal Cradle of Filth will be as untamed as ever with the unmissable Dani Filth and co.
UK power metal shred lords DragonForce return to Download for a fast and absurdly entertaining show. Also added are Kentucky boys and stadium conquerors Black Stone Cherry who have seen stratospheric success blending Southern-rock and alternative metal stylings, joined by the hotly-tipped trad-rockers and one of the UK's brightest prospectsInglorious, and Monster Truck who will provide an amped-up, modern take on good old-fashioned bluesy rock with guitar riffs and just the right amount of vintage appeal.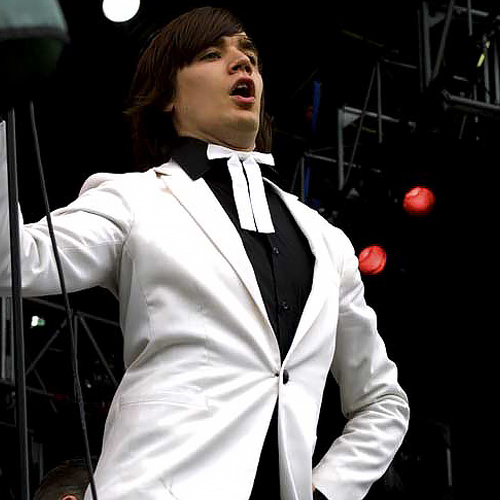 With third album A Deeper Cut due for release next month, The Temperance Movement are back for a rousing and retro feel-good time filled with chunky riffs and swaggering anthems tailor made for massive audiences. British rock legends Thunder have been packing a punch since 1989 and with their new album Rip It Up, they're as explosive as ever. The Struts' brand of modernised glam rock and hugely classic hooks are coming to the Main Stage in an all-singing, all dancing, extravaganza, as well as Texan southern-rockers Whiskey Myers who will whip up the crowd with lashings of country and a healthy dose of rock'n'roll.
The hugely influential grunge pioneers L7 are back to send the crowd into meltdown, while Hatebreed have been a vital unifying force in heavy music for decades and will tear up the Main Stage with power and positivity. Greta Van Fleet are a much welcome addition to the line up, bringing with them their unapologetic throwback to the golden era of classic rock.
Boston Manor have been relentlessly touring and are ready to hit a nerve as they step up to the Main Stage along with British post hardcore quintet Marmozets who's rep for youthful punk aggression has bagged themselves a prime spot. American post-hardcore legends Thrice will receive a hero's welcome on the Zippo Encore Stage as they return to Donington for the first time since 2003.