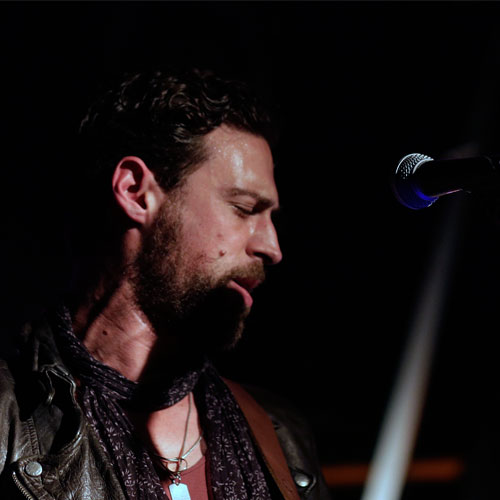 Biography
Guitarist, singer-songwriter and globally respected purveyor of the blues, Dan Patlansky, is hailed as one of the world's finest blues-based storytellers of his generation.
Since his debut album, STANDING AT THE STATION, followed by his 2004 major label (Blue Note, EMI produced) masterstroke TRUE BLUES, Patlansky has immersed himself in the rich and rollicking world of blues rock music.
In February 2005, and again in July 2006, Selwyn Miller, the New Orleans based manager of David Gates, Bread, Randy Crawford and Petula Clark (amongst others), took Patlansky to New Orleans to showcase his outstanding talent.  In 2006 Fender acknowledged his talent with a guitar and amp endorsement, making him only one of six on the continent to enjoy such a privilege.
As Dan settled into his groove, what followed was a barrage of brilliantly executed eclectic and acoustic blues albums. 2006 brought Real, MOVE MY SOUL in 2009, 20 STONES in 2012, and the unplugged wonder of 2013's acoustically anchored WOODEN THOUGHTS album.
With each new release, Patlansky's albums brought with him a tighter and more engaging lyrical twist and even more interesting turns, all of which led beautifully to his much anticipated 2014 full electric album released in May.
"After over a decade of making albums for us, Dan's seventh album continues to deliver the goods that have made him the premier blues rock guitar player in South Africa, if not one of the top in the world." – Blues Rock Review
After touring Europe in 2013 with Everlast, Dan returned to the continent in October 2014 for another tour to promote DEAR SILENCE THIEVES internationally. He impressed Norway when he headlined the Fjord Blues Festival.  His performance was described as 'magical' and as a 'religious experience'.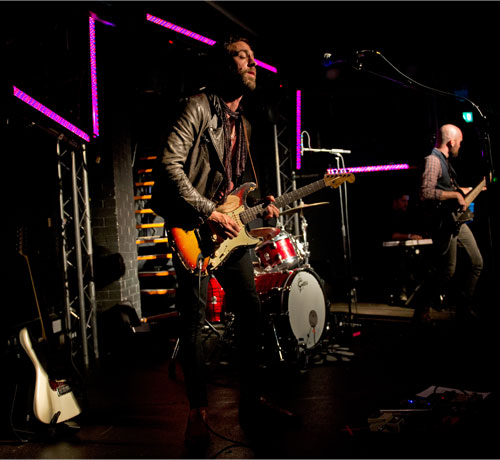 With successful shows in the Netherlands and Germany, Dan ended his European tour by headlining the Horsen's Blues Festival in Denmark, a festival where he played at the Showcase Stage in the basement in 2013.
In February 2014, Dan opened for Bruce Springsteen in front of 64,000 people at FNB Stadium in Johannesburg.
In December 2014, Dear Silence Thieves (produced by Theo Crous) was nominated as the No. 1 Blues Rock Album of 2014 by Blues Rock Review, alongside Joe Bonamassa, Rival Sons, Devon Allman, The Black Keys, Philip Sayce, Walter Trout, Kenny Wayne Shepherd, and many more.
In April 2015, Dear Silence Thieves was finally released in the UK, and Dan supported the release by touring the UK and was welcomed with open arms by the British rock and blues press with rave reviews and accolades.
In October 2015, Patlansky supported Joe Satriani on his Shockwave Supernova tour which included over 10 countries in mainland Europe, Eastern Europe and the UK.
In May 2016, Dan released the follow-up album to DEAR SILENCE THIEVES, INTROVERTIGO with Theo Crous helming the production. During the same month, Dan will be special guest on King King's UK tour, and will also headline his own UK concerts in May and June.
More Exclusive Images Here:
http://www.shakenstir.co.uk/index.php/gallery/?album=3422&gallery=1950