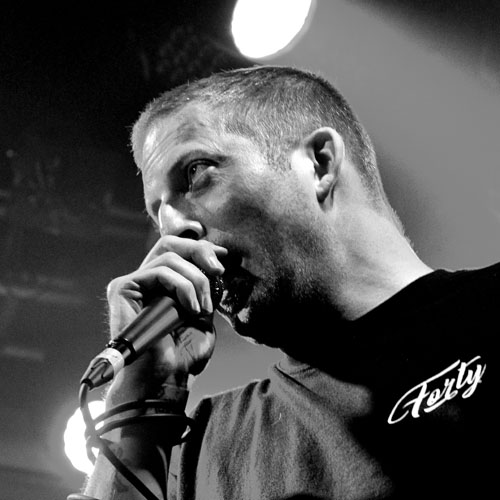 [spunge] has been around for quite a while even though no one really heard of them till early '98 when they released their debut EP 'Kicking Pigeons'. [spunge] didn't start off as [spunge], in fact when they played their first gig in July '94 they didn't have a permanent name at all – every time they got booked for a gig they had a different name to play under (by the way, this is a good way of getting loads of gigs at the same place, especially if you suck!).
The [spunge] approach to music is philosophically the same as it's always been ("All feel good music") – just bigger, stronger, louder and all those other things that you associate with great modern rock. The first single to be taken from the new album 'The Story So Far', 'Jump On Demand', is the ultimate crowd-pleaser – a huge bouncy mosh-pit thunderer of a track, full of elastic bass, ska riffing and an anthemic, sing-a-long, stick in the head like an axe chorus.
By the time I arrived back at The Ballroom the crowds had grown substantially for a Ska Punk band who have bee around and popular for very many years. What I found was a band full of enthusiam and as fresh as today. Lead-man Alex egged on the fans backed by some great backing instrumentals. The music was infectious resulting in one of the most animated crowds of the whole festival. Job done then!
Setlist
Some Suck, Some Rock; Liar, Ego; Jump on Demand. Encore: Centerfold, Kicking Pigeons.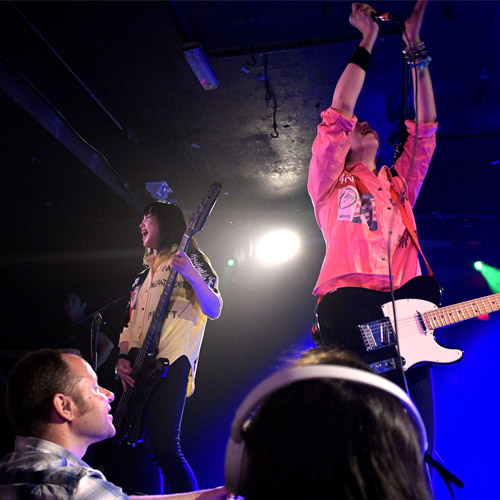 Things were hotting up! No really! It was London's hottest day of the year with temperatures approaching 30 degrees, and believe me when I say that the streets were so crowded that it was difficult to go from one venue to another. I also noticed that there was a long, snaking queue to enter Camden Town station…I still had a long way to go to complete the festival's first day and it was time for my first visit to The Underworld which was literally a couple of metres from the underground station.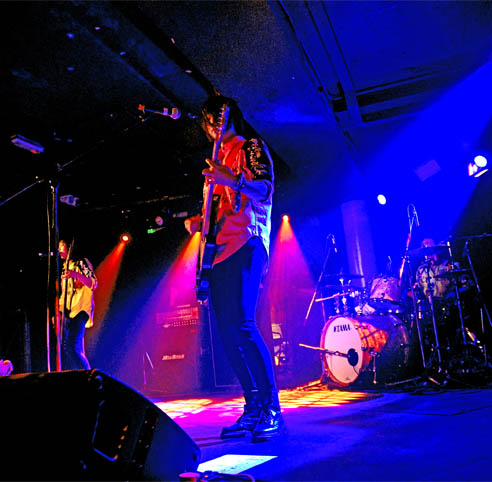 Japan's Mutant Monster was formed in 2008 by sisters BE and MEANA during their first year of high school, later to be joined by drummer CHAD in 2012. The band found inspiration from the punk rock sounds, with bands like The Clash, Sex Pistols, and The Ramones influencing the band's creation, also Elvis Presley etc…
The small venue was packed and the three-piece Mutant's were already in action to the most enthusiastic crowd at the festival so far. These three young ladies were an object lesson in terms of enthusiasm, fun and the ability to excite an audience. So far, my pick of the day.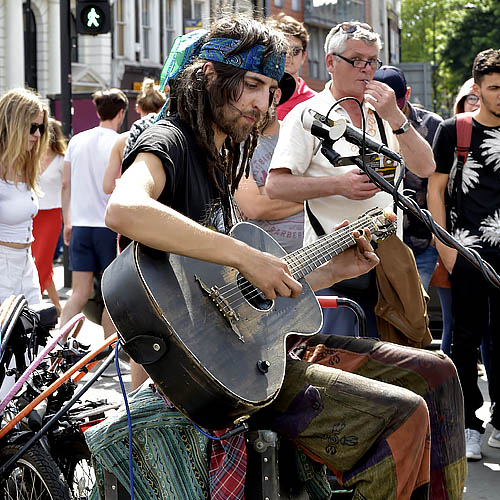 Cam Cole is a new age traveller who roams around performing on streets and venues with a drummer or as his one man band show influenced by Folk, Delta Blues, Grunge and Rock N' Roll. Just around the corner of the underground station and opposite The Underworld venue there was a group of street performers who were attracting a lot of attention and coins. I heard some quite brilliant music and a voice that stopped me in my tracks. I inched my way through the crowd to find Cam Cole sitting atop a crate, playing his guitar and kicking his percussion instruments to great effect. His voice and delivery were something else, his style definitely grunge rock. I was really impressed and made a note to look out for his debut album due out in 2019.