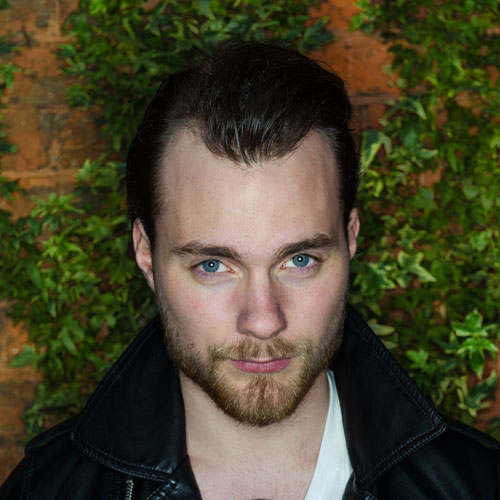 Interview and pictures by Charlotte Barnes
Great to welcome you back to London, Ásgeir - you're no stranger to the UK now?
Yes, we've been backwards and forwards, coming here five or six times in the last year or so. Our label is here and we've played a lot in the UK recently.
Have you had much of a chance to chill out in London this time?
Well, we've been here for two days this time and it's nice to relax just a little before a gig like this. We're all really looking forward to playing here tonight; it's a really special venue.
What I'd like to talk with you about is a little background on the process that you go through to write your music. I read that when you work, you sometimes make up nonsense lyrics just to fill the space as you compose?
Yeah, it's something I think quite a lot of people do actually.  When I'm playing something, you know - a few chords and I'm finding a tune or messing around with a new rhythm, it seems the most natural thing in the world to just sing something - anything. I don't like to just sing notes, you know ahhh and oooh, I like to feel like I'm making words and saying something. It makes more sense to me and feels more natural. It's often things that sound to me a bit like they're English, but it's actually nonsense. Which is ironic because when most English speakers listen to your Icelandic lyrics, we have no idea what you're singing about!
You're known for using your father's poetry in your lyrics and that intergenerational passing on of feelings is obviously something that really appeals to people…
It's really important to me, definitely.
So did your dad write lyrics especially for you or did you work with poems that he'd already written?
The process was always the same, I had written all of the material before we decided to do this album and like I said before, many of the lyrics were just nonsense, made up words and stuff. Some were proper English lyrics too, but along with the producer that I'm working with, we decided that I should try one song in Icelandic.
So we picked one that was finished and I sent it to my Dad and he worked up a lyric for us. It fitted so well with the music and was so perfect that we decided to do another and when that also worked, we wanted to keep on doing it.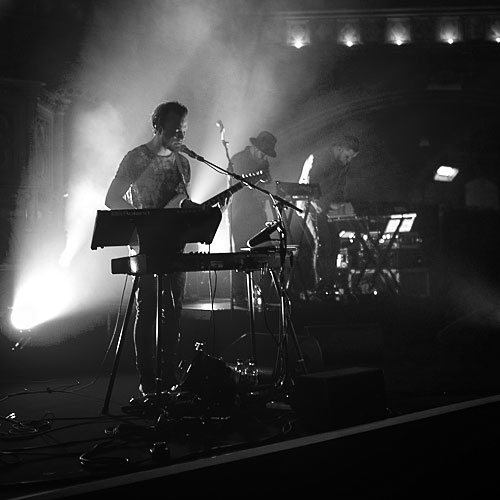 Where else do your lyrics come from?
My friend Julius Róbertsson - who's also playing with us tonight. He's from the same area as me. I always say I'm from the north side of Iceland - a small village that I moved to when I was about ten and that's the place that I think of as where I really come from. We've both been playing together for many years and what brought us together was his younger brother, we used to play in a band together.
A few years ago, Julius and I started playing together; I'd always admired his music - he's always writing songs and lyrics and I'd been listening to them since I was fourteen or fifteen. When it came to doing this Icelandic album, I thought it would be a good idea to ask my father if I could use his work but I also knew I wanted to write with Julius. So he wrote three lyrics and my dad wrote seven of them.
You're a multi-instrumentalist so is there any one way that you particularly like to write?
I can use pretty much anything to write a song, but I'm most used to writing with a guitar or a piano. Lately, I've been using a computer as well, programming beats and stuff. At the moment I'm doing a lot of moving around, so it's harder to be alone and create music like I used to, so the computer helps with that. It's nice to be able to just put my headphones on and get back to that place where I feel like I'm alone - even if the way I like to write best is when I'm on my own with no stress and there's nobody else in the house and I can do whatever I want.
Can I ask you a little about the translation of INTO THE SILENCE and how you started working with John Grant? Like so many of your countrymen, your English is fantastic, so what was it that made you want to bring in someone else?
We talked about this for some time beforehand and we always wanted to have someone help with the process because all the Icelandic lyrics are really poetic and there is a lot complexity and a depth of meaning which meant that we couldn't really just sit down and translate them on our own. I thought it would make the most sense
to find someone who spoke English as their mother tongue and who was also a musician, so as to connect on more levels with them for a greater understanding of the songs as a whole.
It just so happened that when we started to think about this stuff, John was the first person that was suggested to us. I think it was my brother who knew him - he was staying in Iceland and had been living there for about a year when he's not on tour. So my brother said I should just call him and have a chat with him. He was making his second album, PALE GREEN GHOSTS in Iceland and when we spoke, I didn't know what to expect or what was going to happen. We met up downtown, me the producer and John and we just talked about how we should do this.
We liked him immediately and knew we wanted to work with him so once we'd decided to invite him onto the project, we gave him a lot of choice of how he wanted to work with us. We really wanted his artistic and creative energies and we knew that wanted him to add something special into the process. We started out giving him the choice of whether he wanted to write completely new lyrics for all the songs or whether he wanted to translate them. So John took the songs home and listened to them. He speaks excellent Icelandic and also had a lot of help from friends to properly understand everything. It didn't take long for him to tell us that he wanted to keep the keep the lyrics as they were as much as possible which was something that looking back, I'm very glad about.
After that, it didn't take more than a few weeks before we started working on recording the songs again. Most of it happened in a few days in the studio with me, Julius, my producer and him. It was a strange time because we'd just released the first album in Iceland and John was making his second album.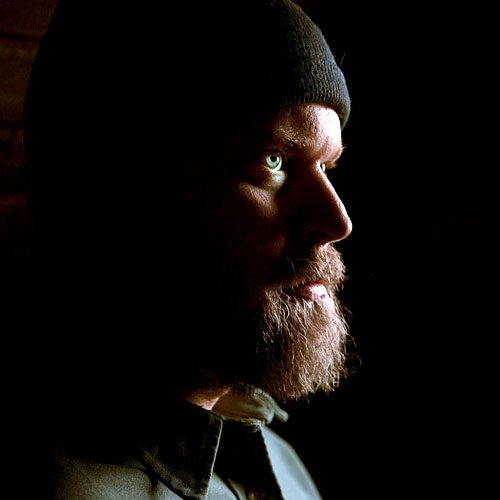 This Image Courtesy of Bella Union and John Grant
Strange how?
Well at that time, I'd hardly played my songs in front of audiences and I hadn't really sung to big groups of people. Suddenly, I had my music on the radio and I was a singer, you know? I was quite confused by the whole thing, but I knew that when we had finished the translated album, we were going to release it worldwide and I was wondering whether I'd be prepared for touring and changing my life if it took off. I never planned any of it - making the first album was just something that happened quite simply and naturally.
So what was going through your head at the time?
I was thinking, well - if I don't do this now, I might never get a chance like this again so I'm going to make the very best effort I can and see where it goes. I knew I would get used to whatever happened and that it would work out in the end.
Would you work together with John Grant again?
Yes, absolutely. In fact, we carried on doing a few things after we'd finished the translation and we'd really like to keep working with him. Whether that's touring with him, support act or something, I'm not sure at the moment. He was in one of our videos, King and Cross, actually. We had a great time with him out in the mountains filming it, with some great weather. That doesn't happen very often in Iceland!
More Exclusive Images at: http://www.charlottebarnes.co.uk/140408asgeir