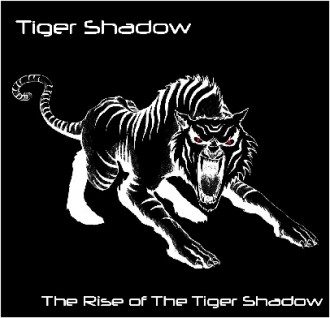 Something of an unusual sounding bunch this lot, mixing hip hop with indie, adding a sprinkling of psychedelia, before propping it up with some funked up rhythms, making it an interesting listening experience at least. They are a four-piece band from Leeds, essentially the brainchild of main musician Jim Tycho and rapper Komla MC, who have only been together as a quartet for a little over a year and this is their debut album.
On the harder numbers here, like opening track "W'Happen", they create an intense atmosphere in sound, with Komla's vocals stabbing holes in the swirling musical backdrop, which at times holds resemblance with Pink Floyd. Whilst it is the vocals that have the greater prominence, Instrumentally they produce some adept arrangements, particularly on "Escape", where keyboard and guitar breaks battle it out to shift pace, whilst the bass line persistently drags things back to the core for the rap to straddle.
The balance of material though is of a lighter, sometimes bluesy aura and so draws more obvious comparisons with bands like Massive Attack or Faithless. There's certainly correlation with the former on "What Do You Know About It?", which has a hugely infectious groove to it and some eloquent spaced out guitar strokes. The Faithless comparison is best heard on "Iron Filings", where it clear to witness the influence of Maxi Jazz. Both numbers stand out in the collection and suggest that the stage performances must take the songs to a much higher plane.
Whilst there is diversity, the common ground is a stripped-down urban feel that tinges everything with a darker shade of pale. Respect is due for the fact that they have been careful to steer away from obvious dance influences and there are only hints of electronica in places. It's refreshing for sure to hear a band that are prepared to not only tackle and tangle a number of genres but to also be unafraid to veer away from the mainstream in order to further their art. Both musically and vocally they have clear ability, only really let down by some of the numbers being comparatively weak. Bands like Massive Attack and Faithless craft mood provoking pieces with melodies that are channelled by carefully manufactured step-change arrangements. It is a complex art that Tiger Shadow illustrate promise towards but with some revision required. So it is that promise that we should focus on, because there is a gaping hole left in Trip Hop that I believe needs refilling and this lot sound more than capable of rising to that particular challenge.
3/5
http://www.myspace.com/tigershadow
TC