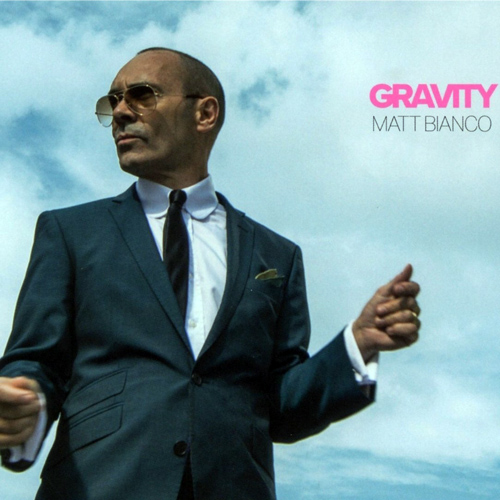 Matt Bianco GRAVITY. Matt Entertainment/Manbran
"Some things just get better with age"
Back in 1984 a guy called Matt Bianco released a stunning Latin beats jazz album called WHOSE SIDE ARE YOU ON which moved off the shelves in big numbers. It was highly unusual for a jazz album to sell in such high numbers, even more so today. At the time I had little interest in establishing who the artist was, I was solely interested in listening to the music. A few weeks ago I received a new Matt Bianco album and discovered that the artist is in fact a band and the guy responsible for writing (along with Magnus Lindgren -saxophone and flute – and Dave O'Higgins – saxophone) and leading the band is one Mark Reilly.
"When we first started we were into a lot of spy movies from the 60s. The main reason was that they often had a lot of very cool Latin and jazz music in the soundtracks. We made our own character to fit into that – Matt Bianco" – Mark Reilly
For the album he has assembled some seriously talented jazz players to create an album at least as accessible as that 1984 release and even better quality. The Bossa beats are still there as exemplified with the melodic opener 'Joyride' which sets the tone beautifully for the whole album. Reilly's relaxed and smooth voice  is ideally juxtaposed with some wonderful jazz instrumentals including saxophone, piano, drums and trumpet. It's a stunning opening gambit that should be ringing out on the airwaves on stations such as Radio 2. 'Invisible' swings and sways underpinned by  another monster melody this time with piano and saxophone playing very effective leading roles. For want of a better description, the album is bursting with easy-listening jazz but nicely diverse in mood. For example there's the slightly darker feel of 'Gravity'  while 'Heart In Chains' is a moodier, more reflective piece. 'Solace' goes darker and moodier before 'Summer In The City' goes upbeat both in sound and vibe.
Recorded in Stockholm, London and in Reilly's own studio in Buckinghamshire, the album draws on an organic jazz combo sound recorded as a live band and mixed by Reilly. "We got criticised by mainstream jazz people back in the day because Matt Bianco isn't like straight ahead jazz. It was an influence on us, but we were not trying to make mainstream jazz. Mixing jazz and the retro feel to the music interested a lot of people. I think we created a fusion this time around that I hope will appeal not just to existing fans but a younger generation as well"
For me, Reilly has succeeded in creating a collection of songs and sounds that will indeed appeal across the generations and I can't wait to see the album performed live. Buy GRAVITY and you will not be disappointed – you may even become a jazz fan…
4/5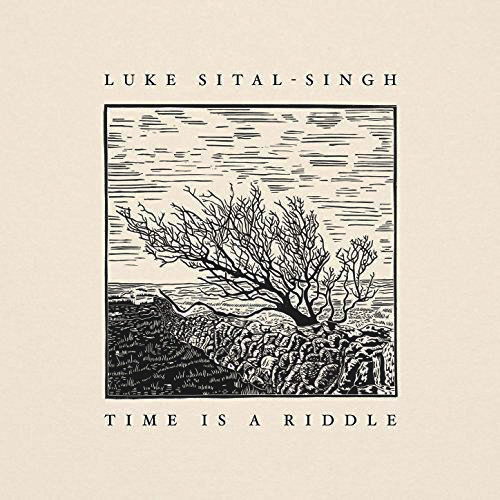 Luke Sital-Singh TIME IS A RIDDLE. Raygun
"There were big windows looking over the hills of Donegal, and it was raining the whole time, which was perfect for me. We were playing and singing at the same time in this lovely big live room, with so much bleed, just the way records used to be made." – Luke Sital-Singh
 Sital-Singh is a young Bristol-based singer-songwriter who first came to my attention with his debut album THE FIRE INSIDE which was met with wide critical acclaim. TIME IS A RIDDLE is even better and cements his position as one of the UK's more interesting new singer-songwriters. Look no further than the album's opening track, 'Still', to understand the quality of this young man. The song is a contemplative and highly emotive piece delivered with real integrity and passion. Underpinning it is a strong melody and choruses that should see this on repeat airplay. 'Oh My God' is next and goes more upbeat as Sital-Singh pleads for a romantic connection. It's utterly believable and beautifully delivered by a voice that travels the range and is as powerful as any of the newer crop of singer-songwriters.
Sital-Singh then takes to the piano to deliver another emotive pile-driver with a heart-breaking 'Until The Night Is Done'.  It's pace is glacial, with lyrics that are simple and poetic. It's one of several highlights on this wonderful album. 'Rough Diamond Falls' is a stripped down and dark masterpiece with another powerful melody. Producer Tommy McLaughlin has done a perfect job in reflecting this exceptional talent with sounds that dig deep… 'Nowhere's Home'  meanders along with the rhythm of a gentle mountain stream and with matching clarity. Pick any track here and you're guaranteed to me moved, inspired and hugely entertained.
'Cynic' has a distinctive Celt folk flavour which adds to the sonic diversity of this great album. 'Innocence' is deathly paced rocker with huge pop sensibility and epic choruses. The album concludes with 'Slow Down' which is glacially paced and sounds as though it has been recorded in a deserted chapel. It stunningly wraps up an album that could so easily be on every critics' best of year top ten. Essential.
I was lucky enough to catch a live performance by Sital-Singh in Manchester recently and can heartily recommend that you take advantage if he's in your neck of the woods.
5/5
http://www.lukesitalsingh.com/