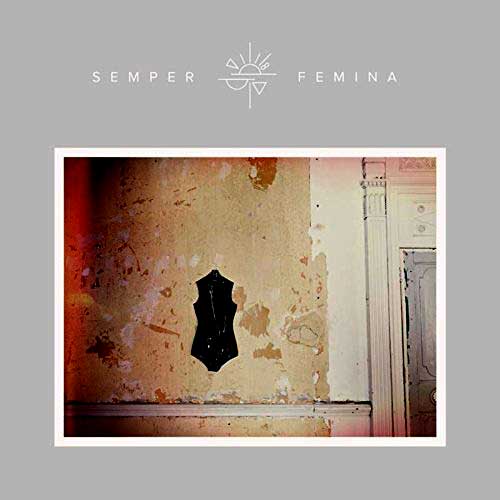 Laura Marling SEMPER FEMINA. Kobalt Music Group Ltd
"SEMPER FEMINA is Laura Marling's sixth album — an intimate, exclusive exploration of femininity and female relationships, and, arguably, among her finest work to date. Written largely on the tour that followed 2015's Short Movie and recorded in Los Angeles with production from Blake Mills"
"I am a solitary person but I love people, I'm not a misanthrope. I like the idea of speaking only when it's strictly necessary. The closest I ever feel to people is in shared experience. I'm still exploring that, I don't know where it's going to lead me."
Review
"I started out writing Semper Femina as if a man was writing about a woman…And then I thought it's not a man, it's me — I don't need to pretend it's a man to justify the intimacy of the way I'm looking and feeling about women. It's me looking specifically at women and feeling great empathy towards them and by proxy towards myself."
It's strange to me that one of the UK's finest singer/songwriters' original objective for this album was to write it from the man's perspective. Could it have been such a eureka moment in realising that she could write this from her own female perspective? That said, Marling has created a very good album greatly enhanced by the superb production from Blake Mills and Rob Moose's brilliant instrumental arrangements. The album opens with the only song not written by Marling but which provides the album with an explosive launch pad.
'Soothing' opens in double bass-driven jazzy style with sound quality that is simply stunning. Marling joins the fray with a crystal clear, slow and pensive vocal before violins break into song. The melody is strong, the vibe sombre and very effective. It's one of the best album openers I heard in some time.
The very folky and contrasting 'The Valley' is next offering a totally different dreamscape vibe. The multi-layered vocals are beautiful while the string instrumentations are superbly judged and add much pathos to the proceedings. It's another great song. Up to this point Marling's vocal accent has been distinctly English but on the next track 'Wild Fire' things change rather dramatically. Her smooth vocal goes into heavier Yankee country mode - it's almost as though a different singer has taken over! The lyrics also become a little more extrovert and American:
"You wanna get high
Yeah overcome those desires before you come to me
I think your mama's kinda sad
And your papa's kinda mean
I can take it all away
You can stop playing that shit out on me"
All that said, it's another gem of a song with Marling matching her delivery to the quasi-country guitar vibe created by the musical arrangement. And if this is meant to entice more USA listeners then it could just work. 'Don't Pass me By' is a highlight of the album with its George Harrison style guitar riffs, immense melody and a vocal that distinguishes Marling in any company. In truth, I never realised until now just how easy and smooth Marling's voice is. Blake has certainly played a major role in focusing on her vocal quality.
'Always This Way' takes my head back to some of the classic American divas with a song that sways gently against a solid guitar backdrop and is underpinned by another massive melody. The choruses are blindingly good and memorable - an excellent radio song. 'Wile Once' harks back to younger, wilder days. It's sung in narrative style and perfectly. The lyrics are simpler than most here: "I might be someone's daughter…I was wild once can't forget it. I was wild chasing stones." Marling reverts to her Engish accent which is refreshing in this age when most British artists sing in the most grotesque American accents (see Adele!).
'Next Time' hits the mark again with its stripped down acoustic backdrop and another perfect vocal, this time with more expression. The lyrics just keep getting better and simpler: "I don't want to be the kind. Struck by fear to run and hide. I'll do better next time." This could be another major airwaves song. 'Nouel' repeats the trick with scraping strings - in Beatle 'Blackbird' style. It's another bullseye!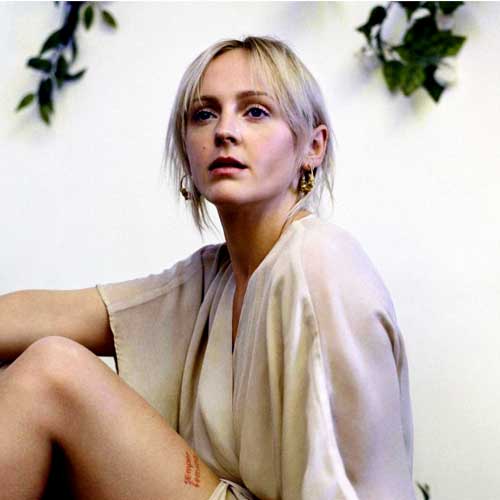 Finally 'Nothing, Not Nearly' ends the album is rockier style and with an appropriate lyrical conclusion: "The only thing I learnt in a year. Where I didn't smile once, not really. Nothing matters more than love, no. Nothing, no, not nothing no, not nearly." 
Marling I reckon has created her best album to-date and one that will resonate around the world's markets. The album possesses a diverse range of pace, moods and sounds but always with that easy, fluid and gentle Marling voice at centre. For me, this album has opened my eyes to Marling's true quality as a writer and especially as a performer. I look forward to covering her show in nearby Wrexham very soon. Essential.
5/5