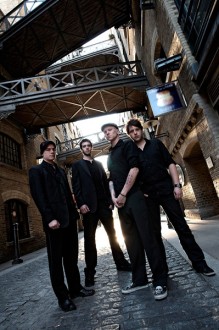 A while ago my heavy rock-loving associate shrugged his shoulders to a suggestion that we cover an INME gig. That gesture said everything about his thoughts on the band, and I knew that to ask a question as to why would be a fruitless excercise. I did attend the gig and have to confess that I thought something was missing; that something that separates the brilliant from the good, a national band from an international band. INME fans of course love all the previous albums if Amazon reviews are anything to go by.INME has recently gone through radical changes including a new bass player and the addition of another guitarist. Leadman and writer Dave McPherson has also been wandering the country performing solo acoustic gigs, including one right here in Wrexham earlier in the year. From our perspective a new album should raise the band's game several notches, and in one of the best rock album release years in living memory.
So does it?
In a word, yes. Everything here is on a grander scale including melodies, sonic diversity, guitar riffs, adventure, and vocals. It's the band's best album by a country mile. First track 'You Won't Hear From Me Again' offer much of the aforementioned improvements but is a tad guilty of throwing everything and more into the pot and trying to be all things to all men. That said, it's an epic and decent opener. 'Belief Revival' is far more sonically focused with a fabulous melody; brilliant, expressive vocal with McPherson's falsetto put to optimum use. Guitar riffs are grand but controlled and the song is an exceptional standout. 'Nova Armada' is a rampant, dark metal rocker with vocals and guitar riffs dominating another standout track. 'All Terrain' vehicle' opens with orchestral strings while the pace slows dramatically. It's a gorgeous, contemplative narrative with McPherson's falsetto voice oozing sincerity and expression, with piano notes and soaring guitars completing an exceptional musical package.
'Captain Killjoy' bristles with original touches as it tracks a jagged, epic journey. It's retro rock at its best with a couple of quite stunning, winding guitar riffs. 'The Art Of moderation' is pure heavy metal with drums and guitars providing one of the best opening salvos I've heard this year. There's a monster melody, another set of good lyrics and backing vocals which are beautifully judged. 'Single Of The Week' is to be the first single and I can understand why, although what the BBC will think of the great lyric "What's that shit on the radio…" remains to be seen (oh fuck 'em). The vibe is pure punk and youthful, the backing vocals remind me of an audience joining in (and they will). 'Ferocity In Desire' is another out-and-out heavy rocker of the emo kind and a match for any leading American band right now. 'Happy To Disappoint You' is metal with a pensive tone. The varied (and extended) guitar licks, throaty vocal, strong melody and perfect production make this song a bit special.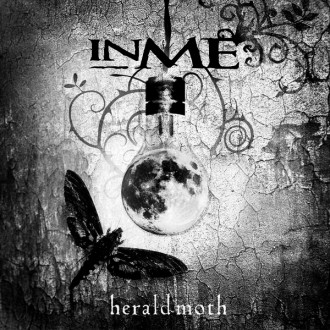 'I Will Honour You' changes tack completely as it takes a pop-rock route complete with strings, an spine-tingling vocal, a wonderful melody and highly emotional ambience. It's a slow-paced beauty and another standout track. The last two tracks? What do you think?
I'll admit my regard for this album has increased substantially with each play to the extent that it's become a rock favourite in a year crowded with great albums. It's full of adventure; deft changes of mood, pace and sound; intelligent lyrics and hooks while maintaining the band's signature sound. In short, it's quite an achievement and should be heading for Mercury nomination. The album is released on the 31st August, the single is released on the 17th August.
4/5