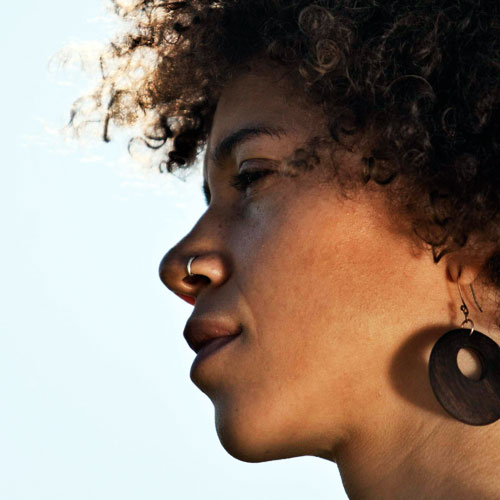 Chastity Brown BACK-ROAD HIGHWAYS. Creative and Dreams
Raised in Union City, Tennessee, Chastity grew up playing the saxophone and drums in church before she started to write and sing her own songs. She performed her first show in Knoxville, Tennessee before moving to Minneapolis in 2006. Brown self-released her debut album Do the Best You Can in 2007 and follow-up, Sankofa in 2009. Both were met with critical acclaim. Music critic Jim Walsh of the Star Tribune commented, "…for those who appreciate songwriter-fueled jazz and a sense of organic greatness in the making, she is nothing short of a massage therapist for the ears and soul."
She released her 2010 album High Noon Teeth with bandmates, Michael X. (percussion), Adam Wozniak (of Dark Dark Dark, upright bass) and Nikki Schultz (backing vocals).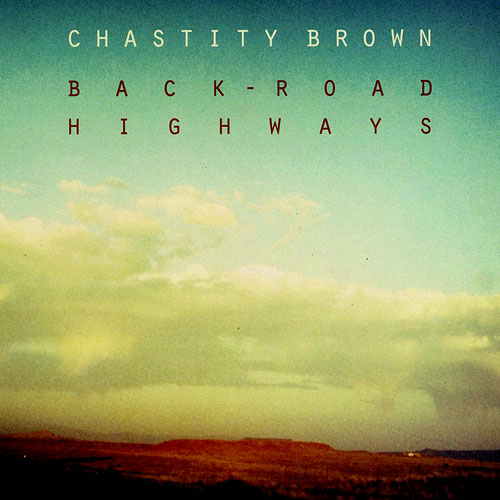 In 2012, Brown released Back-Road Highways on C & D Music Network, based out of Nashville, Tennessee. Musicians include her long-time guitar player, Robert Mulrennan, along with Blair Masters on B-3 organ, Anton Nesbitt on bass, and Bernard Bell on drums. Brown was chosen as Minneapolis' Best Folk Artist in early 2012 before garnering nods from NPR as a "promising new voice," and best album nods from 89.3 The Current, Star Tribune, City Pages, and Lavender Magazine. She toured Europe for the first time that same year and sold out her first two shows in Kiel, Germany. While touring with Back-Road Highways, she supported Dar Williams, Raul Midon, and Leon Russell.
Brown's hit single, "After You" landed on 89.3 The Current's Top 89 Songs of 2012, and was also featured in the BBC and HBO television movie, "Martha & Mary," starring Hilary Swank that aired in April 2013. After seeing her performance of "After You" at the Americana Music Festival in Nashville, CMT highlighted it as a Top Ten Moment of the 2012 festival, stating "she's definitely a songwriter and performer to watch."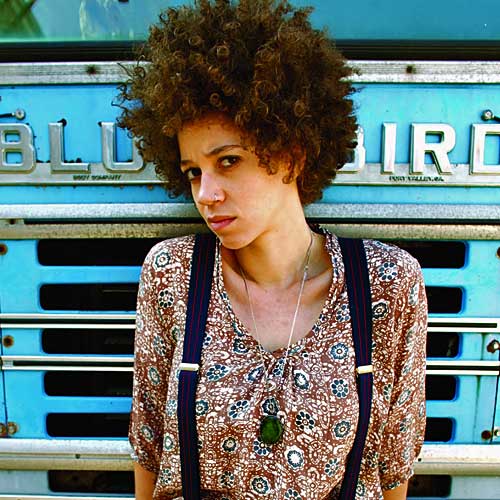 "…the quality of the work is head and shoulders above the vast majority of releases in the roots genre. The pure, raw emotion that this woman generates is something even veteran blues and soul artists could take a lesson from. The girl emotes, and emotes with passion."
- Duluth News Tribune, August 2011
"Back-Road Highways is a record which conveys an evident journey. It's the product of two years traveling between Minnesota and Tennessee where the majority of the recording was done, grounded in Brown's southern roots, and a process which involved dozens of musicians and producers. The result is an album which grandly flows, more of a lyrical poem than 11 separate tracks. It's Chastity's ode to life and home. On this album, she has never sounded more confident."
- Jon Schober, 89.3 The Current, March 2012 
"On the final night of the festival, I decided to only see bands I'd never seen before. As it turns out, my favorite song I heard all weekend was from Brown, a Tennessee native who now lives in the Twin Cities. With an addictive banjo riff and a slow-burn voice, her tune "After You" knocked me out during her showcase at the Basement. She's definitely a songwriter and performer to watch. "
— Craig Shelburne, CMT.com (Top 10 Moments of Americana Festival), Sept. 2012
And I could have included many more glowing reviews, believe me. BACK-ROAD HIGHWAYS is Chastity Brown's first UK release and I truly hope that local critics and broadcast media pick up on one of the most interesting female singer/songwriters to emerge in recent years. From the few first notes of this album I'm struck by the superb sound quality (via peerless production) of bluesy instruments and one of the best and most distinctive voices I've heard in years. 'House Been Burnin' is a slow-moving, roots/blues song with a thumping rhythm and quite wonderful melody. If I was asked to recommend a song to anybody who would like an inspiring intro to the genre, this would be it. Fantastic!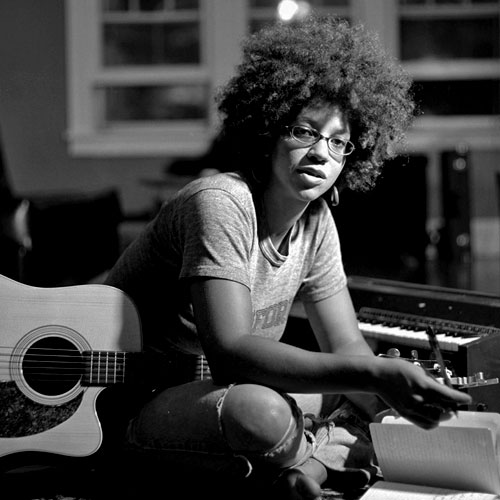 Photo By Tony Nelson (www.tonynelsonphoto.com)
'When We Get There' is another beauty which represents a showcase of this lady's vocal range and abilities. She literally travels the scale with a song driven by another wonderful melody and bestowed with a heart of roots and country. The backing vocals are heavenly, the vibe is contemplative and Brown's voice is beautifully expressive. 'Solely' sways like a gentle coastal breeze and adds soul to the list of genres contained in this album. Brown's voice soars during choruses in a song that could so easily be released as a single.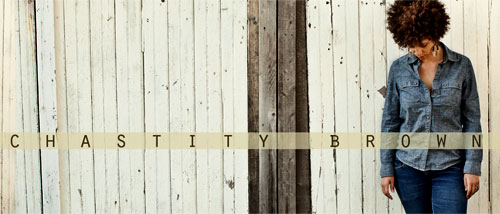 'After You' goes uptempo for the first time on the album. It's fast-paced and driven by one of the strongest melodies here - hell, it's another single with its high quota of pop-sensability. 'I Left Home' opens with a superb guitar strum intro before Brown opens up with a vocal lodged firmly in gospel/blues territory before narrative 'Leroy' enters to add to the musical diversity that Brown has so wonderfully captured here. Throughout this record Brown's songwriting is triumphant, with vocals and instrumental arrangements that can only be described as extraordinary. This is without doubt one of the year's best and most interesting releases, and I cannot wait to witness a live performance.
5/5