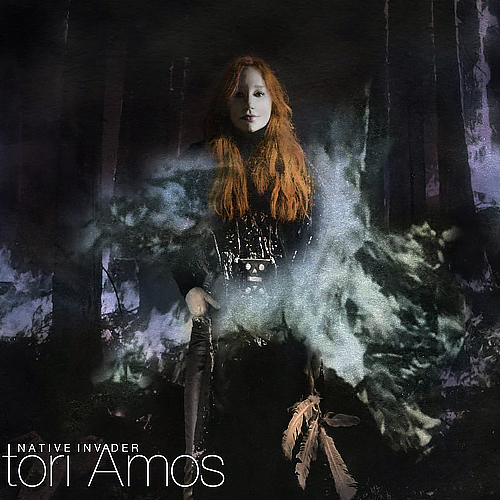 Tori Amos Releases New Studio Album NATIVE INVADER
Celebrated singer-songwriter Tori Amos releases her new studio album Native Invader on Decca Records on September 8th 2017. The release follows 2014's globally acclaimed Unrepentant Geraldines and will be supported by an extensive European tour which kicks off on September 6th in Ireland and includes shows at The Royal Albert Hall on October 4th, Manchester's Palace Theatre on October 5th and Glasgow's O2 Academy on the 6th.
More than two decades after her debut studio album Little Earthquakes – recently hailed by NPR as No.27 of 150 Greatest Albums Made By Women – Tori's work is as powerful as ever. Native Invader, Amos's 15th album, is a menu of melody, protest, tenderness and pain. In the summer of 2016, she took a road trip through North Carolina's Smoky Mountains. The intention was to reconnect with the stories and songlines of her mother's family, who were from the North Carolina and Tennessee Smoky Mountain area. That winter, two seismic events knocked the plan off its axis. The fall out from the US Election. And in January her mother, Maryellen Amos, suffered a severe stroke leaving her unable to speak.
The complex influence of America's alt-right Super PACs, lobbyists and think tanks informs much of the tension in Native Invader. "It wasn't going to be a record of pain, blood and bone when I began," she says. "It wasn't going to be a record of division. But the Muses 9 insisted that I listened and watched the conflicts that were traumatising the nation and write about those raw emotions.  Hopefully people will find strength and resilience within the songs to give them the energy to survive the storms that we are currently in". The sense of semantic distortion permeates Native Invader. Amos talks of the need to form a "militia of the mind" in the face of national lies. Hidden messages and subliminal protests lend themselves perfectly to Amos's natural playfulness. For all its dark themes, this album is a joy to absorb, full of warmth and puzzles.
A pioneer across multiple platforms, Tori was the first major label artist to offer a single for download. Nominated for multiple Grammy Awards, she has had her songs turned into graphic novels and has produced ground-breaking videos throughout her career. In late 2016 she released the title song 'Flicker' to the acclaimed Netflix documentary 'Audrie and Daisy', addressing issues of high school rape. A noted humanitarian, Tori is co-founder of RAINN (Rape, Abuse, and Incest National Network), which is the United States' largest anti-sexual assault organisation.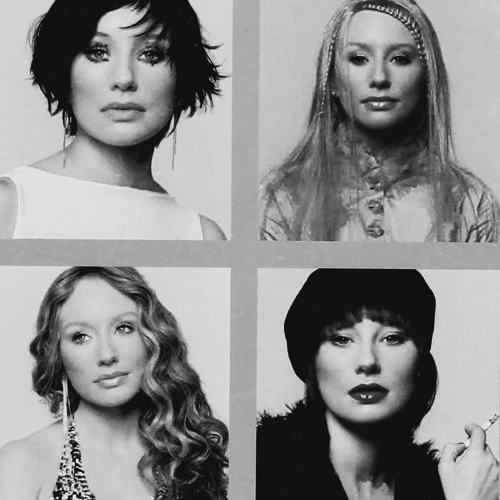 EUROPE TOUR DATES
September 6 Cork Opera House, Cork, Ireland
September 7 Bord Gais Energy Theatre, Dublin, Ireland
September 9 Capitole Gent, Ghent, Belgium
September 10 Den Atelier, Luxembourg, Luxembourg
September 11 Le Grand Rex, Paris, France
September 13 Carre, Amsterdam, Holland
September 14 Tivoli, Utrecht, Holland
September 16 Jahrhunderthalle, Frankfurt, Germany
September 17 Teatro degli Arcimboldi, Milan, Italy
September 18 Theatre du Leman, Geneva, Switzerland,
September 20 Brucknerhaus, Linz, Austria
September 21 Volkshaus, Zurich, Switzerland
September 23 DR Koncerthuset, Copenhagen, Denmark
September 24 Oslo Konserthus AS, Oslo, Norway
September 26 Laeiszhalle, Hamburg, Germany
September 27 Colosseum, Essen, Germany
September 29 Tempodrom, Berlin, Germany
September 30 Philharmonie, Munich, Germany
October 1 Konzerthaus, Vienna, Austria
October 4 Royal Albert Hall, London, UK
October 5 Palace Theatre, Manchester, UK
October 6 O2 Academy, Glasgow, UK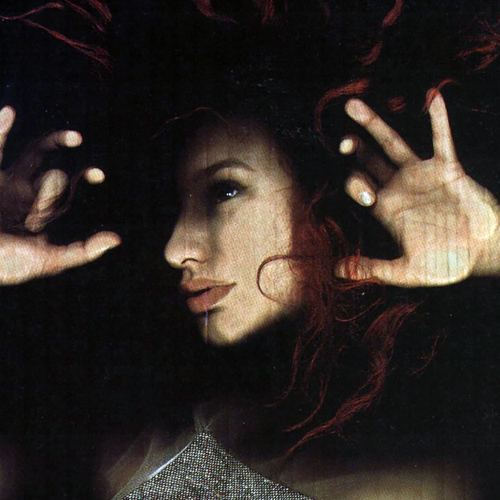 One of the most successful, prolific and influential artists of her generation, Tori Amos has debuted the first track 'Cloud Riders' from her hotly-anticipated new studio album Native Invader – to be released on Decca Records on 8th September.
Tori Amos reveals her inspiration behind 'Cloud Riders':
"Before the Storm, at 4:22 AM, I saw a shooting star. Some Storms are electrifying but some Storms are deadly. Life Changing. Some resolve themselves, Some don't. Conflicts can be that way. 
You don't know how a conflict is going to play out when you are in the middle of it. And the one thing I have learned is that when the Cloud Riders are coming, they cannot be outrun."
Following 2014's Unrepentant Geraldines – her eighth Billboard Top 10 album – Native Invader is Tori's 15th studio album and will be made available in various physical and digital configurations, as well as vinyl later this year. The physical CD package will be available in standard as well as deluxe offerings; the latter includes a hardcover book and two bonus tracks.
http://www.toriamos.com/