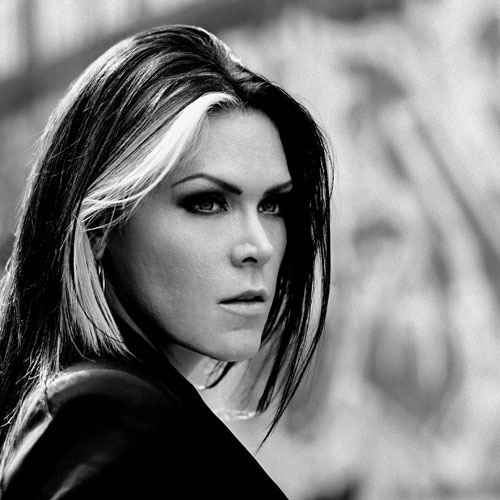 NOVEMBER 2016 UK TOUR PLUS VERY SPECIAL GUESTS
BETH HART RETURNS TO THE UK IN NOVEMBER 2016 FOR SEVEN CONCERTS INCLUDING LONDON ROYAL FESTIVAL HALL.
TICKETS ON SALE FRIDAY 18th DECEMBER 2015
BOOK ONLINE: www.alt-tickets.co.uk
24 HR BOX OFFICE: 0844 871 8819
Following her critically acclaimed May UK tour in 2015 and the rapturous response to her latest studio album, BETTER THAN HOME, Grammy nominated singer-songwriter, Beth Hart and her band will embark on a Nationwide 7-date UK tour in November 2016. Sultry blues, jazzy influences, rocking tunes and touching ballads; Beth Hart does it all!
Tickets will go on sale on Friday December 18th from the 24 hour ticket box office: 0844 871 8819 and from www.alt-tickets.co.uk. Very special guest will be announced in the coming weeks.
Dates include:
Birmingham Symphony Hall (Friday 11th November), Gateshead Sage (Sunday 13th November), Glasgow O2 Academy (Monday 14th November), Bristol Colston Hall (Thursday 17th November), Bournemouth Solent Hall (Saturday 19th November), Manchester Bridgewater Hall (Monday 21st November), and London Royal Festival Hall (Wednesday 23rd November).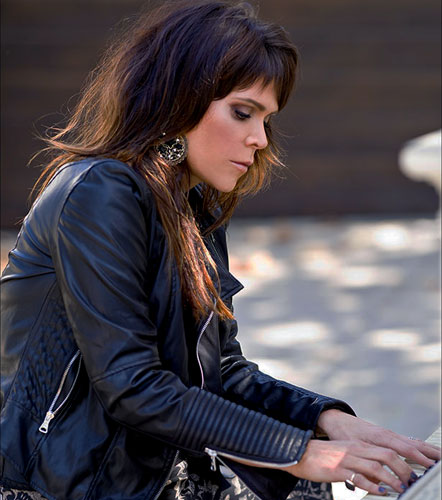 Photo Credit: © Greg Watermann
NOVEMBER 2016 UK TOUR PLUS VERY SPECIAL GUEST
BOOK ONLINE: www.alt-tickets.co.uk 24 HR BOX OFFICE: 0844 871 8819
BIRMINGHAM SYMPHONY HALL
FRIDAY 11th NOVEMBER 2016
Tickets: £32.50/£28.50
24 Hour Box Office: 0844 871 8819
Book Online: www.alt-tickets.co.uk
Venue Box Office: 0121 345 0600
Broad Street, Birmingham, B1 2EA
www.facebook.com/townhallsymphonyhall
www.thsh.co.uk
GATESHEAD SAGE
SUNDAY 13th NOVEMBER 2016
Tickets: £32.50/£28.50
24 Hour Box Office: 0844 871 8819
Book Online: www.alt-tickets.co.uk
Venue Box Office – 0191 443 4661
www.facebook.com/sagegateshead
St Mary's Square, Gateshead Quays, Gateshead, NE8 2JR
www.sagegateshead.com
GLASGOW O2 ACADEMY
MONDAY 14th NOVEMBER 2016
Tickets: £32.50/£28.50
24 Hour Box Office: 0844 477 2000
Book Online: www.gigsinscotland.com
Venue Box Office: 0844 477 2000
www.facebook.com/o2academyglasgow
121 Eglinton Street, Glasgow, G5 9NT
www.academymusicgroup.com/o2academyglasgow
BRISTOL COLSTON HALL
THURSDAY 17th NOVEMBER 2016
Tickets: £32.50/£28.50
24 Hour Box Office: 0844 871 8819
Book Online: www.alt-tickets.co.uk
Venue Box Office: 0844 887 1500
www.facebook.com/ColstonHall
Colston Street, Bristol, BS1 5AR
www.colstonhall.org
BOURNEMOUTH SOLENT HALL
SATURDAY 19th NOVEMBER 2016
Tickets: £32.50/£28.50
24 Hour Box Office: 0844 871 8819
Book Online: www.alt-tickets.co.uk
Venue Box Office: 01202 456 456
Exeter Road, Bournemouth, BH2 5BH
 www.bic.co.uk
MANCHESTER BRIDGEWATER HALL
MONDAY 21st NOVEMBER 2016
Tickets: £32.50/£28.50
24 Hour Box Office: 0844 871 8819
Book Online: www.alt-tickets.co.uk
Venue Box Office: 0844 907 9000
Lower Mosley Street, Manchester M2 3WS
www.facebook.com/TheBridgewaterHall
www.bridgewater-hall.co.uk
LONDON ROYAL FESTIVAL HALL
WEDNESDAY 23rd NOVEMBER 2016
Tickets: £37.50/£32.50
24 Hour Box Office: 0844 871 8819
Book Online: www.alt-tickets.co.uk
Venue Box Office: 0207 960 4200
Southbank Centre, Belvedere Road, London, SE1 8XX
www.southbankcentre.co.uk