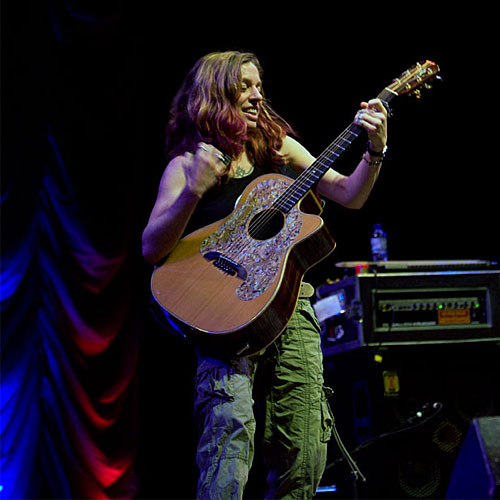 In 2002 Righteous Babe Records established the "Aiding Buffalo's Children" program in conjunction with members of the local community to raise funds for Buffalo's imperiled public school system. To kick off the program, DiFranco donated "a day's pay"—the performance fee from her concert that year at Shea's Performing Arts Center— to ABC and challenged her fans to do the same. Aiding Buffalo's Children has since been folded into the Community Foundation of Greater Buffalo, contributing to a variety of charitable funds.
In 2005 when Hurricane Katrina devastated DiFranco's newly adopted home town of New Orleans she collected donations from fans around the world through The Righteous Babe Store website for the Katrina Piano Fund, helping musicians replace instruments lost in the hurricane, raising over $47,500 for the cause.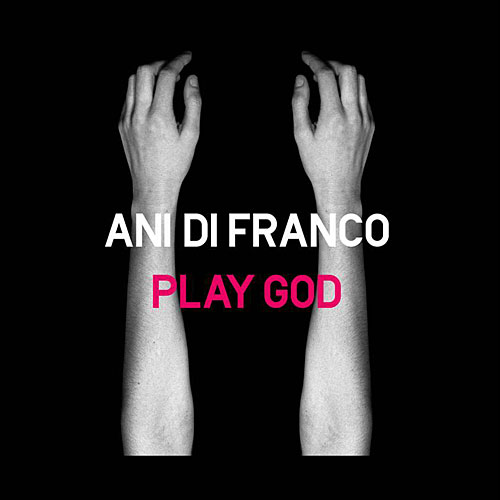 In 2010 when the BP Oil Spill crippled the Gulf she donated her talents to the "For Our Coast" benefit concert joining Marianne Faithfull, C.C. Adcock and others at the Acadiana Center for the Arts Theater in Lafayette, raising money for Gulf Aid Acadiana, and the Gulf Aid show with Lenny Kravitz, Mos Def, and many more at Mardi Gras World River City in New Orleans, both shows raising money to help protect the wetlands, clean up the coast and to assist the fishermen and their families affected by the spill.
DiFranco also sits on the board for The Roots of Music, founded by Rebirth Brass Band drummer Derrick Tabb. The organization fills a void in music education in New Orleans educational institutions by providing free Marching Band instruction to area children in addition to academic tutoring and mentoring.
DiFranco joined about 500,000 people at the March for Women's Lives in DC in April 2004 to voice her support for women's rights. As an honored guest she marched in the front row for the three-mile route, along with Margaret Cho, Janeane Garofalo, Whoopi Goldberg, Gloria Steinem and many others. Later in the day, Ani played a few songs on the main stage in front of the Capitol, including "Your Next Bold Move".
Scot Fisher, Righteous Babe label president and DiFranco's longtime manager, has been a longtime advocate of the preservation movement in Buffalo. In 1999 he and DiFranco purchased a decaying church on the verge of demolition in downtown Buffalo and began the lengthy process of restoring it. In 2006 the building opened its doors again, first briefly as "The Church" and then as "Babeville," housing two concert venues, the record label's business office, and Hallwalls Contemporary Arts Center.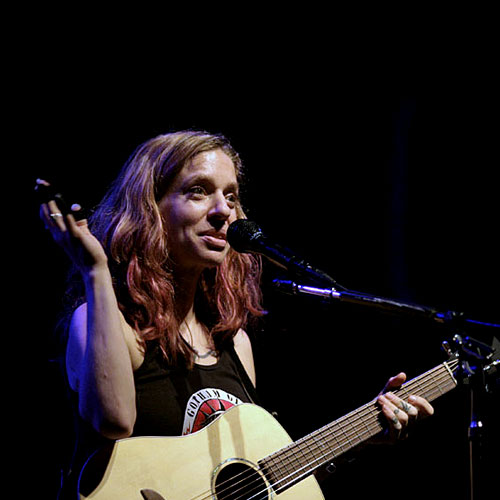 Ani DiFranco 2016 Tour Dates (UK Dates To Be Announced)
Wednesday 12 October 2016
Ani DiFranco
Crest Theatre, Sacramento, CA, US
Friday 14 October 2016
Ani DiFranco
Revolution Concert House + Event Center, Garden City, ID, US
Saturday 15 October 2016
Ani DiFranco
The Depot, Salt Lake City, UT, US
Tuesday 08 November 2016
Ani DiFranco
Ballroom, Higher Ground, South Burlington, VT, US
Wednesday 09 November 2016
Ani DiFranco
Hart Theatre, Egg Center for the Performing Arts, Albany, NY, US
Friday 11 November 2016
Ani DiFranco
Music Hall of Williamsburg, Brooklyn, NY, US
Saturday 12 November 2016
Ani DiFranco
Landmark On Main Street, Port Washington, NY, US
Monday 14 November 2016
Ani DiFranco
Berklee Performance Center, Boston, MA, US
Tuesday 15 November 2016
Ani DiFranco
State Theatre, Portland, ME, US
Thursday 17 November 2016
Ani DiFranco
Calvin Theatre & Performing Arts Center, Northampton, MA, US
Friday 18 November 2016
Ani DiFranco
Concert Hall, New York Society for Ethical Culture, New York, NY, US
Saturday 19 November 2016
Ani DiFranco
Concert Hall, New York Society for Ethical Culture, New York, NY, US
More Exclusive Live Images Here:
http://www.shakenstir.co.uk/index.php/gallery/23/?album=2947&gallery=1487
http://www.shakenstir.co.uk/index.php/gallery/45/?album=2452&gallery=999
http://facebook.com/anidifranco