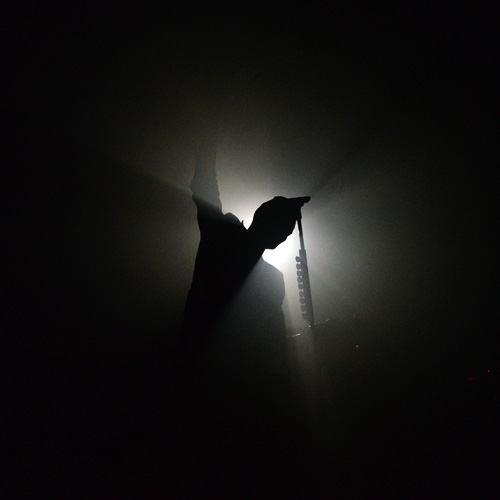 Liverpool Academy, 23 March 2014.
Dan Gillespie-Sells (lead vocals, guitar), Richard Jones (bass), Kevin Jeremiah (guitar), Ciaran Jeremiah (keyboards), Paul Stewart (Drums)
I last witnessed a Feeling live show back in around 2006/7 at a music festival. I was struck by the band's musicianship, songwriting and especially the passionate, animated performance of leadman Dan Gillespie-Sells who I reckoned to be one of the best frontmen around. But a lot of music has gone under the bridge since then and I never, ever secured a Feeling album. The result was that I really forgot all about them until a few weeks ago when amongst the hundreds of emails I receive each day was one that provided information about a Feeling show in Liverpool. Talk about a sign!!!
So, after receiving their highly acclaimed latest album I travelled to Liverpool's Academy to catch up with this distinctive pop/rock band. The O2 Academy's second theatre at a guess holds around 500 people and it was jammed so much so that it took some time and effort to struggle through to the photo pit where I would spend the rest of the evening.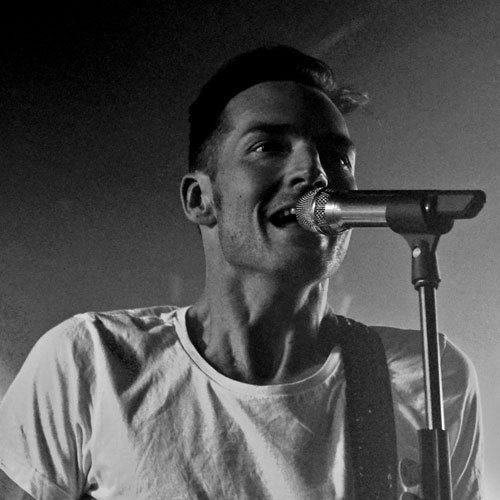 First up was a band from Derby called The Gentlemen who it seemed had brought most of their fans with them…As a electro-rock warm-up act they filled the slot although I couldn't make much sense of what they played - neither one thing nor another. However, they received rapturous acclaim and really did connect with their audience. At 9pm The Feeling wandered onto the stage with Gillespie taking up position at stage-centre sharply profiled by shafts of brilliant white light in the blackness - very dramatic. He launched into the first song of the night, 'Blue Murder' - what an opening! In fact, the ideal opening which provided us with a strong reminder of the band's performance quality and songwriting skill. It's an anthemic, epic song with crashing crescendos and choruses that should by right be on permanent play over radio airwaves. A brilliant start to what was to be one very memorable show.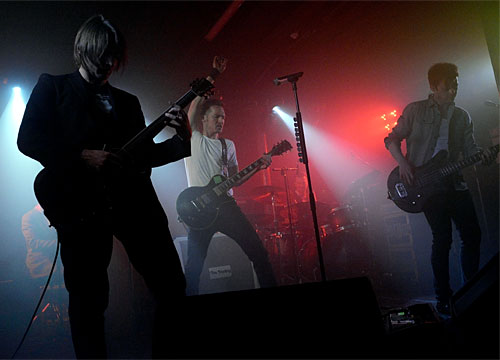 Next, 'Fill My Little World' from the band's debut album TWELVE STOPS AND HOME released in 2006. And it's a song that could easily have been released yesterday as played on the night. Then another from this highly regarded debut in 'Helicopter' and I heard strong influences from this record on the band's latest release. The audience loved to hear these songs and raised the roof with a deafening roar. The band played beautifully with Ciaran Jeremiah on piano and Paul Stewart on drums providing some of the finest moments. Gillespie shed his jacket which signalled a further ratchetting up of the show with the very beautiful 'Fall Like Rain' from the new album. This exemplified the band's ability to excel at playing songs of diverse pace and mood from moving slow ballads to upbeat rockers. The guitar passages from Kevin Jeremiah and Gillespie were magical and a highlight of the song.
During the show Gillespie proudly showed a vinyl copy of the new album and being a vinyl fan I made a mental note to see if I could acquire a promo copy…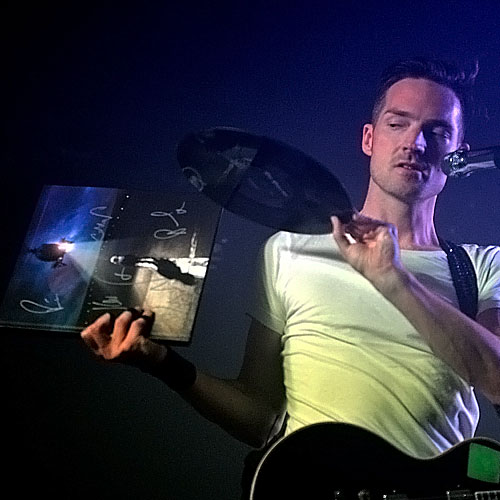 Then it was back to 2006 again with major hit 'Rosé' and substantial audience help before one of the show's very special moments. 'Anchor' stands out as one of the finest pop/rockers released in the last couple of years and its performance was stunning. Mid-show Gillespie retreats behind the piano for a beautiful solo rendition of new song 'You'll See' before another strong album highlight is revealed in 'The Gloves Are Off' which opens gently enough until the rousing chorus arrives leaving one just a little bit breathless. Old favourite 'Sewn' with more audience participation before another of the nights landmark moments. 'Rescue' is full of hope and its performance is pure pop inspiration.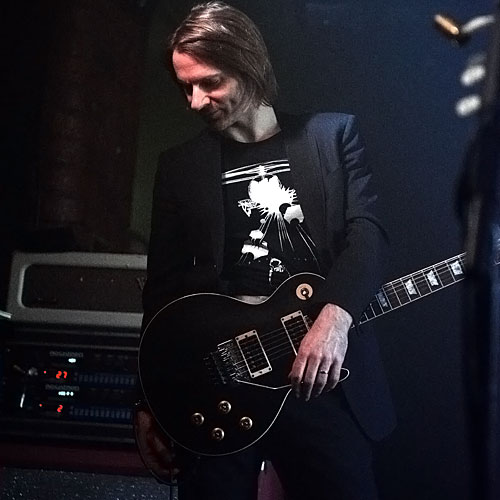 The band leave the stage and return for a medley of old favourites and 'Love It When You Call'. The final curtain call arrives after a fabulous rendition of the album's last track, 'I Just Do', a love song destined to accompany couples down the aisle…
This was a very fine show with just one criticism - it should have been on a larger stage in front of many more people. Along with The Editors and Elbow, The Feeling has cemented its position as one of the UK's finest, international quality acts, and Gillespie the uncrowned, most passionate and animated king of frontmen. I just wanted to do it all over again…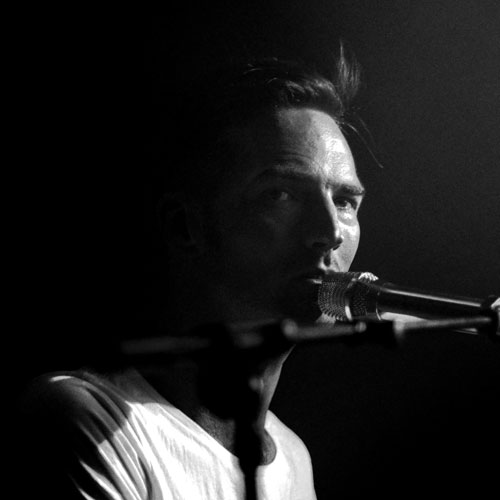 SETLIST
Blue Murder/Boy Cried Wolf, Fill My Little World, Helicopter, Fall Like Rain, Rosé, Anchor, Thought It Was Over, Never Be Lonely, You'll See, The Gloves Are Off, Sewn, Rescue.
Medley, Love It When You Call
I Just Do