Frank Carter & The Rattlesnakes
Mancheser Academy 2, 17 March 2017
The Band
Frank Carter – vocals
Dean Richardson – guitars
Tom 'Tank' Barclay – bass guitar
Gareth Grover – drums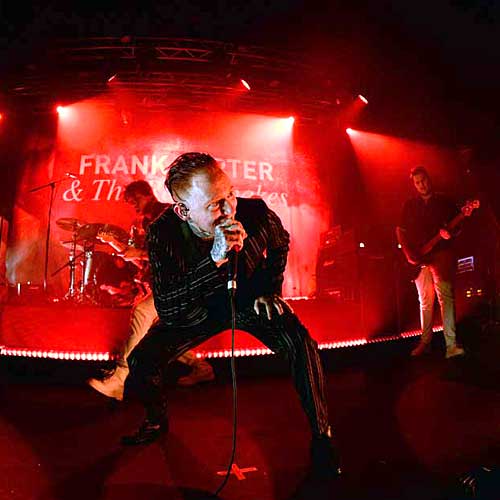 Frank Carter & The Rattlesnakes are an English band formed in 2015 by former Gallows and Pure Love frontman Frank Carter.
In March 2015, Carter launched a new project, Frank Carter & the Rattlesnakes, with Carter on lead vocals, Dean Richardson (formerly of Heights) on guitar, Thomas Mitchener (another alumnus of Gallows) on bass, and Memby Jago (who'd previously worked with the Ghost of a Thousand) on drums. With a sound that returned Carter to the forceful sound of Gallows, Frank Carter & the Rattlesnakes made their recorded debut with the 2015 EP Rotten, and in August 2015 they dropped their first full-length album, BLOSSOM. The band was soon touring regularly in the U.K. and Europe, and in 2016 they introduced a new lineup, with Mitchener and Jago replaced by a new rhythm section of drummer Gareth Grover (formerly of Gallows and Haunts) and bassist Tom "Tank" Barclay. Carter & the Rattlesnakes' second album, MODERN RUIN, was scheduled for release in January 2017.
"But the songs on MODERN RUIN are like snowflakes; different and beautiful on their own. But when they come together on this album, they form an avalanche."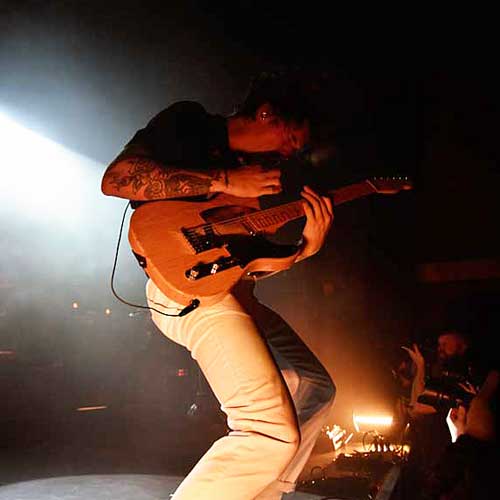 Over the last couple of years my regional live performance centre of Liverpool has surrendered its leading position to Manchester. In fact it seems that Liverpool is in dramatic and rapid retreat from the modern music artform. So I find myself back in Manchester (for the umpteenth time in 2017) struggling to get to the front of the University's number 2 venue past a packed auditorium of 1,000 plus Frank Carter fans. His new album was not one of my favourites as it seems to soften his jagged punk edge. However, after a couple of listens I've found it a hell of a lot better for its stronger melodies and more alt rock tones. But what will it be like live?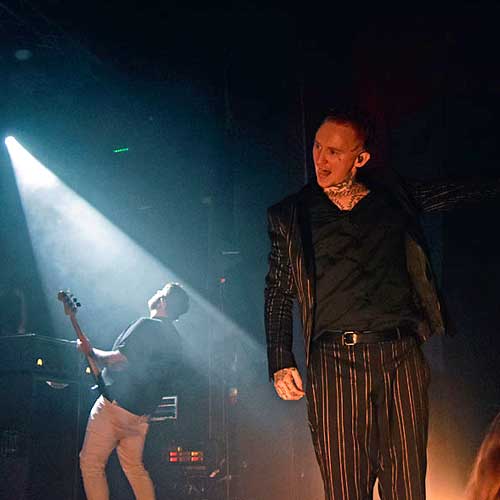 Fronting his 2015 band the Rattlesnakes, Carter looked resplendent and smart in his bright pinstriped suite and tattoos. His opening gambit of 'Snake Eyes' (from the new album) couldn't have been more perfect with its rapid-fire drum rhythm and shouted backing vocals. Carter was all over the place spitting out this song's lyrics in the most venomous way as if challenging his audience to respond - which they did. What an opening!!
Then followed two songs ('Trouble', 'Juggernaut') from his previous album, BLOSSOMS, which I did knot know but which were obvious favourites of his fans. 'Modern Ruin' was next and has to be one of the night's great highlights. The song fairly rushes along with snares desperately chasing Carter's screamimg vocals. There's also a few superb guitar licks to help this ditty along. 'Wild Flowers' gives us all a bit of respite with its slower pace and les frenetic vibe. Gareth Grover on drums deserves a big mention here as his contribution through the show is mega major.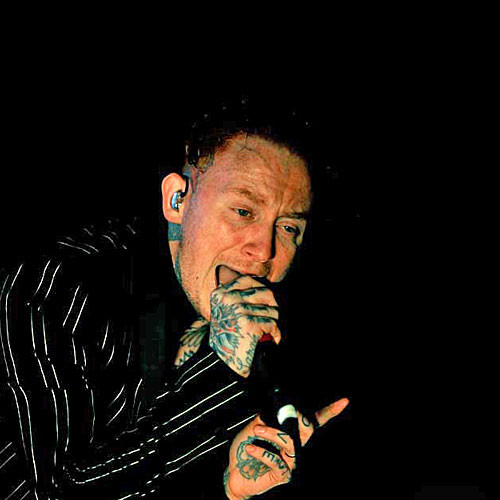 Super-short 'Vampires' repeats the trick before 'Jackals' increases the rpm a notch before the beautiful and sensitively performed 'Thunder' offers more respite. The challenge of lyric "Are you friend or foe?" is answered in no uncertain manner by the enthralled audience.
During one of the best rock shows I have seen in years Carter proved to be one of the best, most passionate frontmen around. Most of MODERN RUIN was covered with the gaps filled by previous album BLOSSOM. For me the setlist was magical and finishing on the new album's atmospheric, short and super-melodic opening track 'Bluebell' was a stroke of genius.
Setlist
Snake Eyes
rouble
Juggernaut
Modern Ruin
Wild Flowers
Vampires
Jackals
Thunder
Fangs
God Is My Friend
Neon Rust
Bluebelle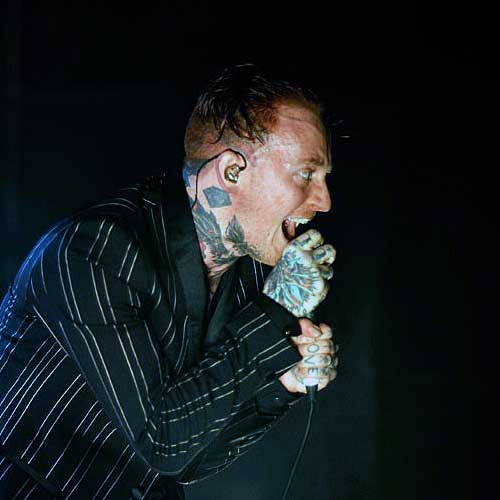 https://www.andtherattlesnakes.com/
More Images Here: http://www.shakenstir.co.uk/index.php/gallery/?album=3458&gallery=1986