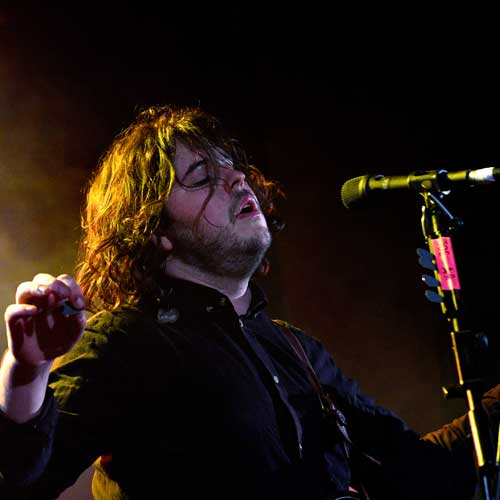 Amber Run
Manchester Academy 2, 23 February 2017
The Band
Joe Keogh – vocals, guitar
Will Jones – guitar
Tom Sperring – bass guitar
Henry Wyeth – keys
Glyn Daniels - drums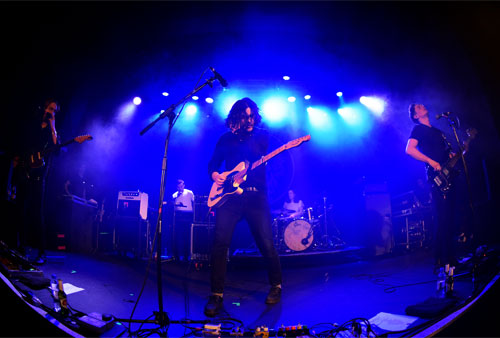 Amber Run is a British band from Nottingham, UK composed of Joe Keogh, Will Jones, Tom Sperring and Henry Wyeth. The band formed in 2012 and has released one album and three EPs while being signed to RCA Records. They were initially called Amber but were forced to change their name to avoid a conflict with the German dance-pop singer of same name. The band has played mostly in the UK and Ireland.
Joe Keogh, Tom Sperring and Will Jones were originally friends from Buckinghamshire at Dr Challoner's Grammar School where they played in an alt-rock band. With Felix Archer from the same area and Wyeth from Kent, they met while studying at University of Nottingham. They all studied for degrees in Humanities and Law, but abandoned their studies in second year to focus on the band. Keogh initially performed under his own name and started to get "a bit of momentum so we sat down and jammed out one day and there was something about it. It was so much better than what I was doing solo, so we started a band."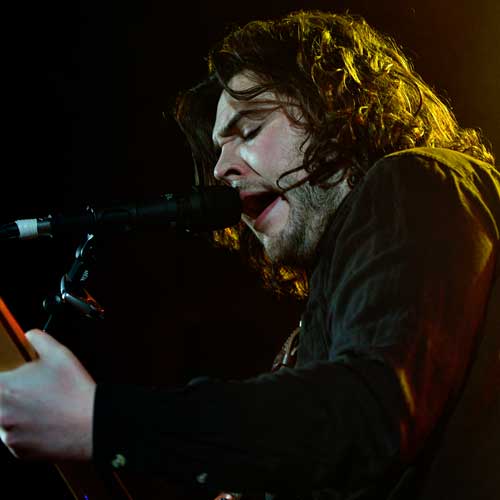 Another night in Manchester and another sold-out show. This time it's relative UK newbies Amber Run whose new album we rated very highly. Just three songs in and the first of the band's new songs appears to high audience acclaim. 'Insomniac' is the fast-paced, melodic and rocky opener to the new album. The song has everything going for it and live it's a revelation. Keogh's voice is distinctive, strong and very expressive. The band's instrumentals are spot-on.
'Stranger' is another new song but illustrates what I really like about this band. They have the ability to change pace and mood on a sixpence and oh so effectively. This song is as emotive as it comes and travels at snail pace with some lovely intrumental flourishes. 'Fickle Game' repeats the trick with Keogh this time exposing his ability to sing across the range and hit some pretty high and moving notes. There's also a brilliant, brief guitar riff and some lovely backing vocals to add drama and depth.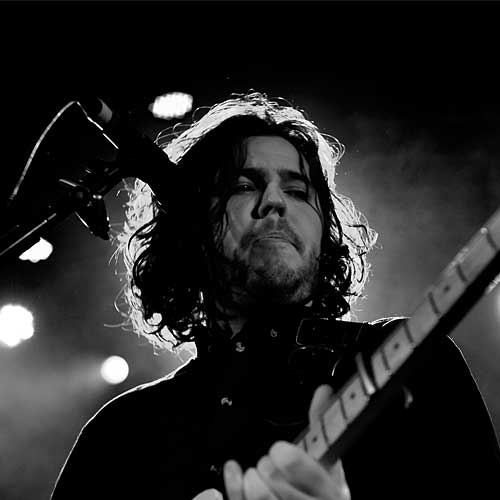 Later, Keogh takes time to thank fans for their support before hitting another new song, 'Wastelands', with its hypnotic electro opening and utterly beautiful vibe with drums and keys playing subtle but important roles. It's a huge rock ballad which by rights should be blasting out over the airwaves.  Keogh's performance is just stunning!
There's a nice mopment when Keogh introduces drummer Glyn Daniels who played on the new album and is on tour with the band. Thus far the album is heading towards the top of our albums of the year list, and this performance as potentially one of the year's best.
Setlist
Spark
Pilot
Insomniac
Stranger
Fickle Game
Just My Soul
Dark Bloom
Good Morning
Island
Perfect
5AM
Noah
Wastelands
Heaven
Haze
I Found
No Answer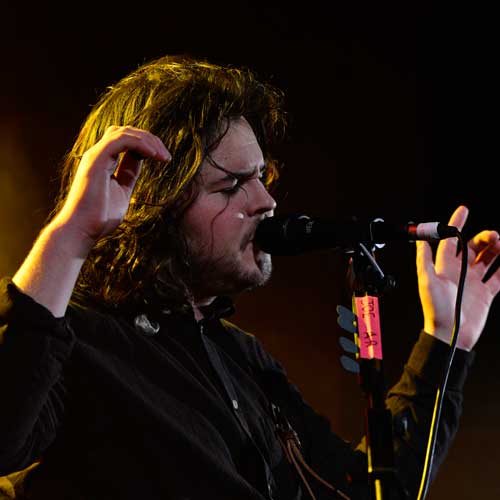 More Images Here: http://www.shakenstir.co.uk/index.php/gallery/?album=3457&gallery=1985