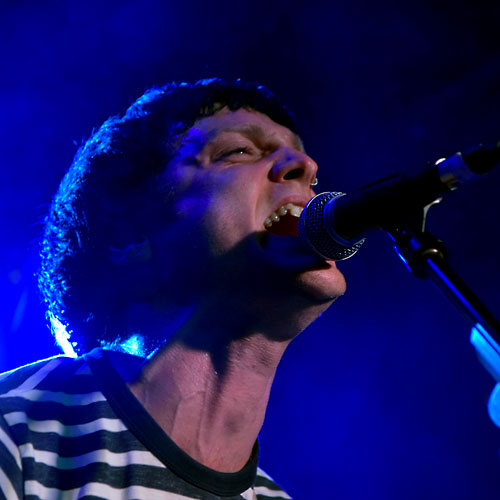 Virginmarys Live
Manchester Club Academy, 17 June 2016
Band Members
Ally Dickaty - lead vocals, guitar
Danny Dolan - drums, backing vocals
Matt Rose - bass, backing vocals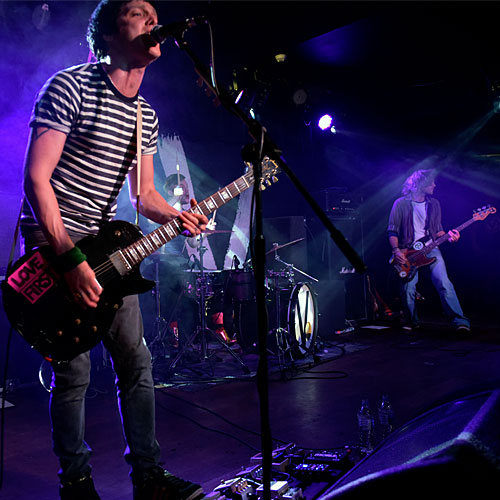 The Virginmarys are a three-piece rock band from Macclesfield, England. The band formed in 2009 and self released a limited series of sold out EPs (CAST THE FIRST STONE 2010, JUST A RIDE 2011, PORTRAIT OF RED 2011) before releasing their debut album KING OF CONFLICT on DoubleCross/Cooking Vinyl and Wind Up Records (US) in February 2013. The album was awarded Editors Choice by iTunes US following their songs "Bang Bang Bang" and "Just A Ride" both being iTunes Singles Of The Week and was then nominated for Album Of The Year at the Classic Rock awards 2013. In 2013, The Virginmarys were crowned Best Breakthrough act at the Classic Rock awards. "Motherless Land", the first single from the band's upcoming sophomore LP, Divides, was released on February 16th 2016. Produced by Gil Norton, Divides was released on May 6th, 2016 via Wind-up Records.
The punk rock trio formed following the demise of a previous band which included Dickaty, Dolan and Birdsall (who has since been replaced by Rose). The band spent much of their early years touring extensively - they first played the Download Festival in 2010, and have toured as support act to Slash, Shinedown, Terrorvision, Skunk Anansie, Eagles of Death Metal, The View, Ash, Feeder, Queens Of The Stone Age and We Are Scientists, as well as playing their own headline gigs throughout UK, Europe, US and Japan. The band released a series of self-financed E.P.s during this period, and recorded their first mini-album, Cast The First Stone, in 2010, produced by Toby Jepson and mixed by Mike Fraser.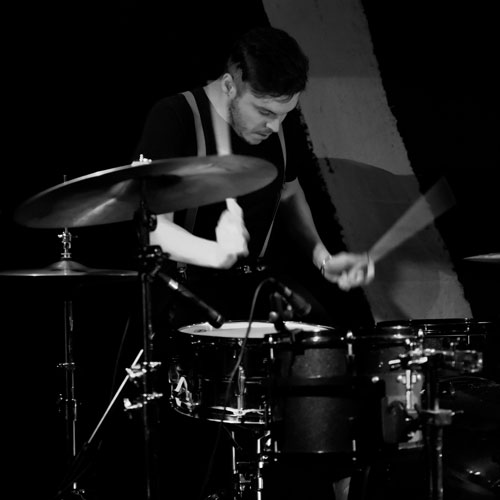 In late 2011 the band, started work on their debut full-length album, again with Toby Jepson as producer (Chris Sheldon mixed the album), and continued to tour. They wanted the freedom to make their own album and in 2012 they announced record deals with both Double Cross / Cooking Vinyl (in Europe), Wind Up Records (United States) and Hydrant Music (Japan). The debut album, titled KING OF CONFLICT, was released on 4 February 2013. On 14 November 2013 they were named Best Breakthrough act at the 2013 Classic Rock Awards.
In 2015 production began for their sophomore album, DIVIDES, produced by Gil Norton (Pixies, Foo Fighters). The record was released on May 6th, 2016 release via Wind-up Records.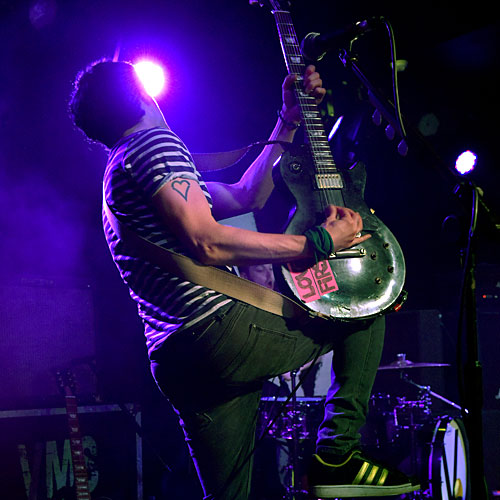 The Show
The band has an abudnace of local enthusiastic and loyal fans, some of which crammed the venue and provided the level of support that most bigger bands would envy. Not having heard the latest album (which received rave reviews from buyers) I was reliant on what I heard at the gig to make any kind of judgement. Unfortunately, the venue's acoustics/sound management were poor and all I could hear was noise - loud noise - with melody and lyrics virtually unrecognisable. And this was a shame because the massive audience response must have meant that something exceptional may have been happening… I couldn't obtain a setlist but the band's previous show including no less than eleven songs from the new album - most of which I could not hear!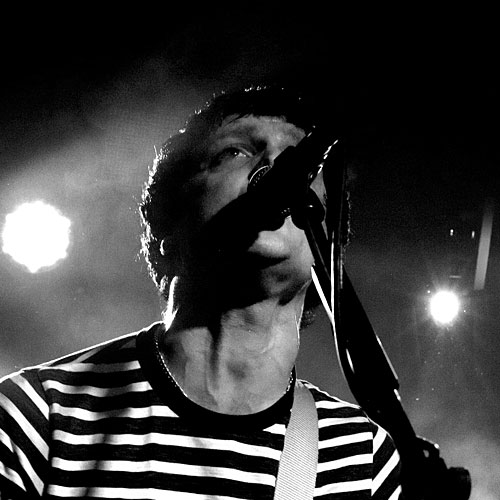 Setlist
I Wanna Take You Home
Halo in Her Silhouette
Dead Man's Shoes
Falling Down
Portrait of Red
Running for My Life
Into Dust
Lost Weekend
Kill the Messenger
Moths to a Flame
Free to Do Whatever They Say
Taking the Blame
For You My Love
Walk in My Shoes
Bang Bang Bang
Just a Ride
Encore:
Push the Pedal
Motherless Land
Moses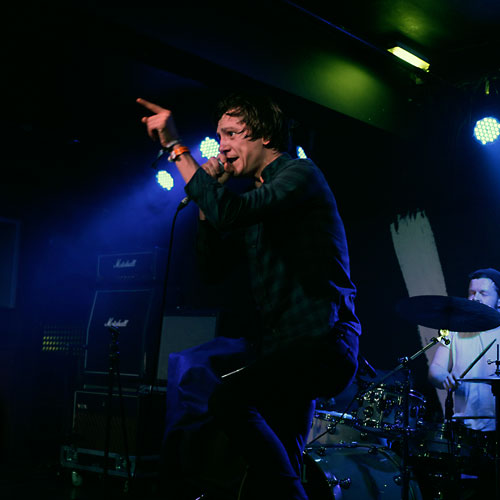 I just managed to catch a few songs from the band's main support act, Moses, and have to say I was pleasantly surprised. Again a band I have neither seen nor heard but performed emotive alternative rock which I could actually hear and appreciate. Melody was by the truckload and the lead singer proved to be the most effective frontman. Behind the excellent and charismatic rock  vocalist were a group of excellent musicians including a lead guitarist who almost stole the show with his exciting and expressive display. I wait with interest the band's debut album…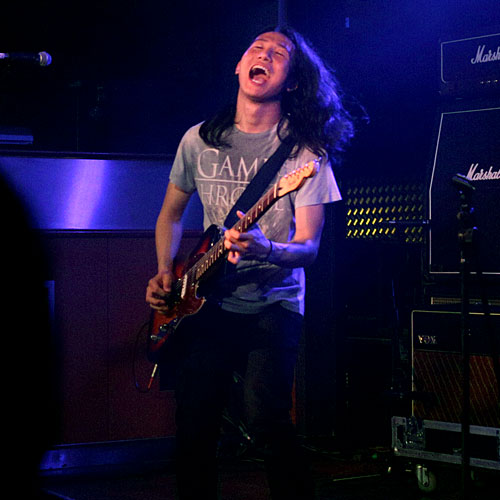 Members: Scott, Matt, Juno, Victor.