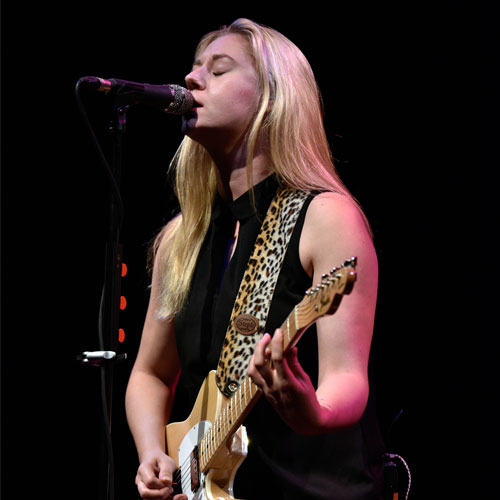 Joanne Shaw Taylor Biography
Sold out concerts. Her name in lights. Joanne Shaw Taylor never anticipated any of that at the start. Back then, she was just an ordinary Black Country schoolgirl, bored with the disposable pop she heard on late 90s radio, rifling her father's record collection for sunken treasure, and falling for albums by Stevie Ray Vaughan, Albert Collins and Jimi Hendrix.
�
At 13 she played her first electric guitar. "Guitars were always lying around the house," says Joanne.  At 14, she defied her teachers to play The Marquee and Ronnie Scott's, and began to overcome insecurity about her voice. "I never set out to be a singer," she told Classic Rock. "I've always had a deep voice. I think it came from my influences as a kid. "
"When I was singing to records, I was listening to Albert Collins and Freddie King. When I was a teenager, I became a big rock fan: Glenn Hughes, Skin, Doug Pinnick. I wouldn't get far on The X Factor."
Joanne left school at 16 and ran straight into her big break, as a twist of fate directed her demo into the hands of Eurythmics icon Dave Stewart after a charity gig. Reflecting on his first impressions, Stewart recalls that "she made the hairs on the back of my neck stand on end." His call the following day proved the start of a lasting friendship, with Joanne seeking his advice on the industry and accompanying his DUP supergroup across Europe in 2002.
Stewart gave Joanne her first deal, but when the label ran into financial trouble, it gave her a chance to regroup and work on her songwriting. Until then, original material had perhaps been a neglected side of her talent.
"I never really wrote songs until I was 21." Suddenly the dam broke. In 2008, Ruf won the rush for Joanne's signature, and soon she was working with veteran producer Jim Gaines (Carlos Santana, Johnny Lang, Stevie Ray Vaughan), bassist Dave Smith and drummer Steve Potts on the songs that became debut album White Sugar. "We recorded it in this little backwater town in Tennessee," she recalls, "and if we needed a break, we'd walk to the shop and buy root beer."
When White Sugar dropped the following year, taking in gems like 'Bones' and 'Kiss The Ground Goodbye', it turned out the press had a sweet tooth, with Classic Rock crowning it Blues Album Of The Month and Guitarist noting "she plays with more attitude and flair than most – massive potential here".
Soon enough, the buzz was building, with Joanne both raising her profile supporting Black Country Communion, and honing her craft on 2010's Diamonds In The Dirt. This second album was another step up, from the explosive lead breaks on 'Can't Keep Living Like This' to the heavier influence of her adopted Detroit hometown on the crunching country-blues of 'Dead And Gone'. Not bad, considering she had written the material in just two days and recorded it in less than a fortnight: "It's the dreaded second album curse. You have ten years to do the first one, and ten days to do the second!"
By then, she was unstoppable, with Diamonds In The Dirt proving not only a classic record, but also a skeleton key to every door in the industry. Having received a nomination for Best New Artist Debut at the auspicious British Blues Awards for White Sugar, Joanne scooped consecutive wins in the Best British Female Vocalist bracket at both the 2010/2011 events: a haul that cements her position, as Blues Matters put it, as "the new face of the blues."
Since then, it's progressed, with Joanne breaking into the notoriously hard-to-crack US market, beating the stereotypes of her age and gender, and being watched by 17 million viewers as she played an angel-winged solo during Annie Lennox's set at the 2012 Diamond Jubilee Concert. That same summer gave us Almost Always Never; a third album that found Joanne dodging expectations, writing the songs her muse dictated, and diving in at the deep end with just her talent to keep her afloat.
Recorded in Austin, Texas, these twelve cuts moved from the savage Les Paul solos of Soul Station and the strutting hooks of 'Standing To Fall', to the failed relationship depicted on 'You Should Stay, I Should Go' and the title track's refrain of "You crash, you burn/you live, you learn". She'd never sounded more open and honest. "I've loved every album I've made for many different reasons," reflects Joanne. "But I'm so proud of these songs. It's the perfect and truest example of who I am as an artist to date."
Songs From The Road (live) was released in November 2013 on Ruf Records, it's a candid snapshot from the road that makes your front room feel like the front row. "That night was just really good fun," she reflects. "And I think that translates on the album."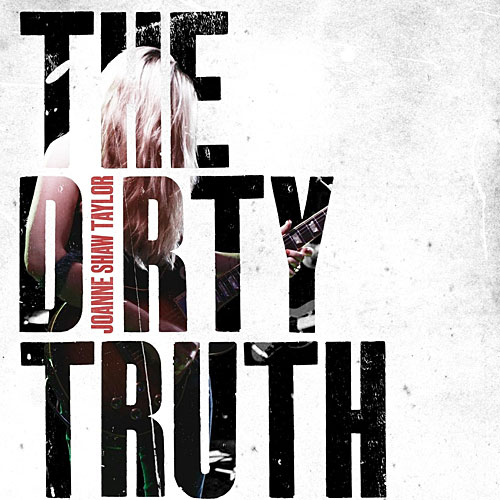 In May 2014, Joanne reunited with her White Sugar album producer Jim Gaines, and recorded her new studio album in Memphis.  The new studio album entitled The Dirty Truth is a return to Joanne's original sound that mixes rock riffs with blues influences.  The album was released in the UK on September 22nd on Joanne's own independent boutique label Axehouse Records.
http://www.joanneshawtaylor.com/
More Exclusive Show Images: http://www.shakenstir.co.uk/index.php/gallery/?album=3351&gallery=1883
Bernie Marsden Biography by Greg Prato
Blues rock guitarist Bernie Marsden helped launch the career of Whitesnake, as he played on the group's first eight releases, and lent a major hand in composing some of the band's most renowned songs. Initially inspired to play the guitar as a teenager due to such authentic blues players as Howling Wolf and Sonny Boy Williamson, Marsden later picked up on such '60s white blues players as Peter Green, Eric Clapton, and Jeff Beck. The early '70s saw Marsden briefly join several renowned groups - Juicy Lucy and UFO - but each time, the guitarist exited before a full-length album could be completed (Marsden was also a member of a group that drummer Cozy Powell attempted to put together, Hammer, before quickly disbanding). The mid '70s saw Marsden join British prog rockers Babe Ruth for a pair of releases, 1975's Stealin' Home and 1976's Kid's Stuff, before the group broke up, as well. Marsden then supposedly turned down an offer to play with Paul McCartney, and eventually joined up with former Deep Purple vocalist David Coverdale in Whitesnake.
SHINE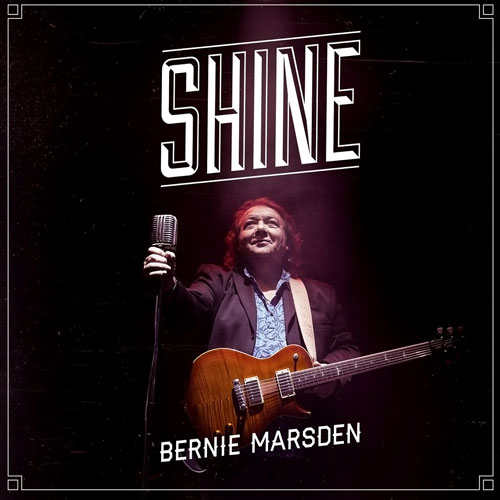 Shine, the new album by Bernie Marsden, was released on August 18, 2014 on Provogue.
At a rough guesstimate Bernie Marsden's name appears on a hundred albums – maybe more. In addition to a long-running solo career the Buckinghamshire-born guitarist has been a recording musician since the early 1970s via membership of such groups as Whitesnake, UFO, Wild Turkey, Babe Ruth, Paice Ashton & Lord, Cozy Powell's Hammer, Alaska, M3 and many more. Though there's a tendency to pigeonhole him as a blues-rock guitarist, each of Marsden's acts had its own individual flavour.
Although Marsden was wary of flooding the credits with too many special guests, 'Shine' does feature some extremely well-known names, from Joe Bonamassa to Whitesnake singer David Coverdale and the Deep Purple duo of Ian Paice (drums) and Don Airey (keyboards). Jimmy Copley of Jeff Beck fame behind the kit and Mark Feltham of Nine Below Zero also supplies some breathtaking harmonica playing.
http://www.berniemarsden.co.uk/
More Exclusive Show Images: http://www.shakenstir.co.uk/index.php/gallery/?album=3352&gallery=1884