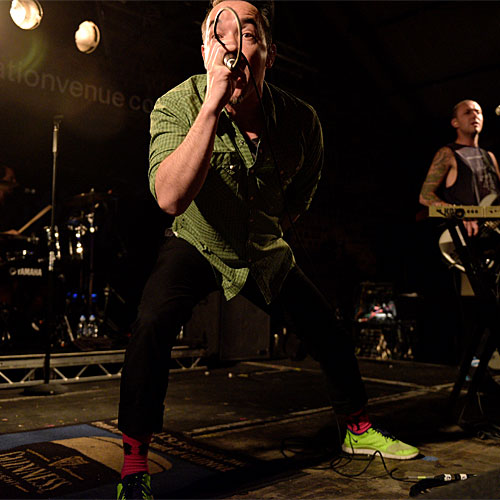 Wrexham Central Station, 13 May 2015
It's eleven years since Hoobastank performed live on UK shores and tonight the band is headlining what must be one of the best rock nights of this or any other  year (outside of a music festival). Along for the ride are christian metallers P.O.D. and another heavy rocking band who have been absent for a few years, Alien Ant Farm. For any rock fan this has to be a lineup to die-for offering a past history of hit songs, a diverse pallet of heavy and alt rock and genre-leading live performance skills.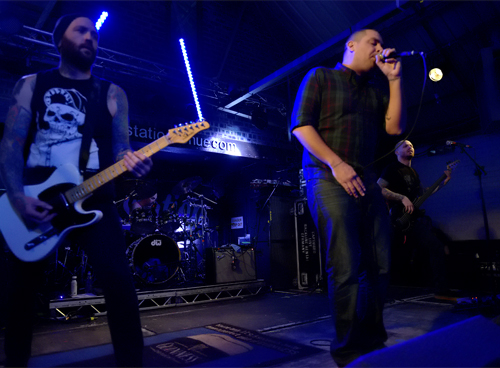 Alien Ant Farm
Dryden Mitchell – lead vocals, rhythm guitar, acoustic guitar
Terry Corso – lead guitar, backing vocals
Tim Peugh - bass guitar, backing vocals
Mike Cosgrove – drums, percussion
Alien Ant Farm opened the show to an ecstatic welcome from the sellout audience. More recent hits have been scarce but the band's back-catalogue revealed some singalong beauties like the infectious 'Movies' and popular 'These Days'. The band looked and sounded younger than their actual years with Mitchell in easygoing and talkative mood. Corso on guitar was awesome while the bass section of Cosgrove and new bassist Peugh provided the band with that vital rhythmic foundation. With most songs taken from 2001's ANTHOLOGY album, this was inde3ed a best-of show ending with the formidable 'Smooth Criminal'.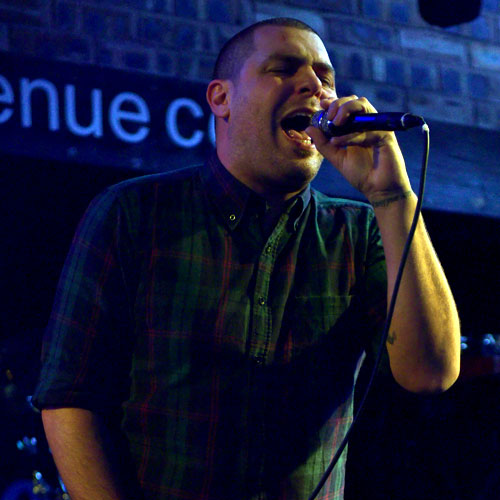 AAF may have been the first support of the night but could have easily been headlining. It was a long set of almost an hour that covered all the bases and warmed the audience almost to boiling point!
SETLIST
Wish
Forgive
Movies
Yellow Pages
Let Em Know
Courage
What I Feel
These Days
Attitude
Glow
Simpatico
Sticks And Stones
Smooth Criminal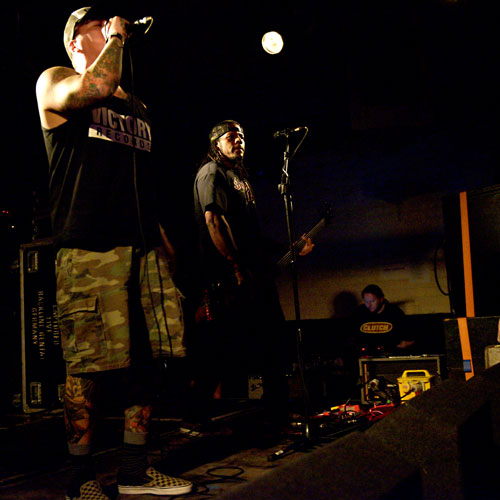 P.O.D.
Wuv Bernardo - drums, percussion, rhythm guitar, backing vocals
Marcos Curiel - lead guitar, programming, backing vocals
Traa Daniels - bass guitar, backing vocals
Sonny Sandoval - lead vocals
If AAF had loaded the gun, P.O.D. pulled the trigger on the night with a performance of classic proportions. From the word go and opener 'Murdered Love' Sandoval commanded the stage and audience backed by ,for me, the best instrumentals of the night. The riffs were tremendous, while the bass section of Bernado and Daniels was heartstopping. Dandoval was the heart while the instruments were the soul of the show. The fans were besides themselves and gave the strongest support of the night especially when 'Boom' arrived, signalling a Sandoval trip down into the audience front row!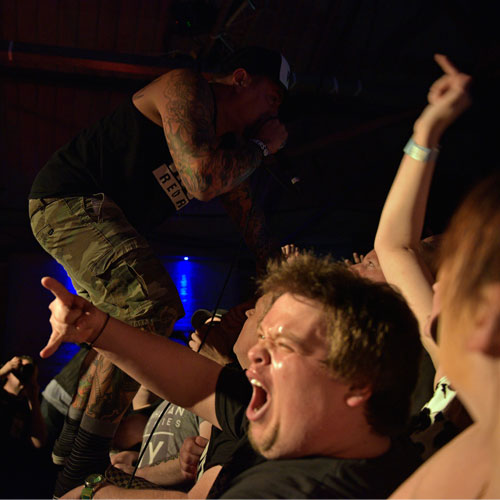 The setlist was another best-of selection including the hugely popular battle cry 'Youth Of The Nation' that received the largest acclaim of the night. This was an incredible performance from a band that dominates any stage and audience they choose to inhabit. Add some really brilliant songs and you have another hour of rock perfection.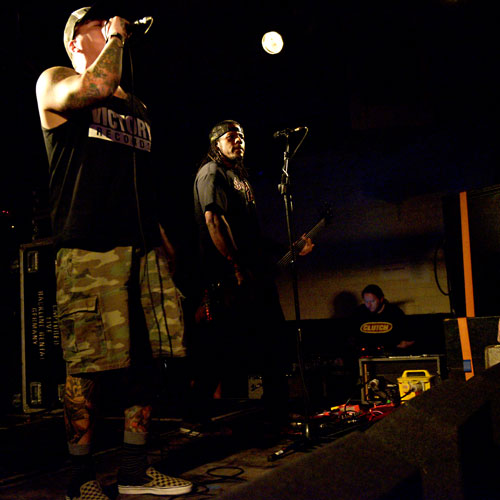 SETLIST
Murdered Love
Boom
Lost In Forever
This Goes Out To You
Will You
Set It Off
Roots In Stereo
Youth Of THe Nation
Revolucion
Southtown
Panic & Run
Satelite
Alive