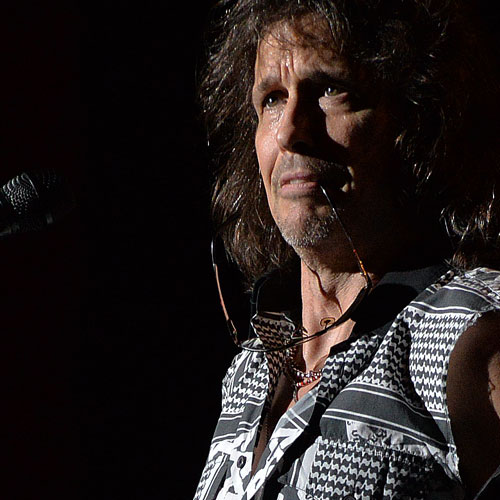 Foreigner Biography
With ten multi-platinum albums and sixteen Top 30 hits, Foreigner is universally hailed as one of the most popular rock acts in the world with a formidable musical arsenal that continues to propel sold-out tours and album sales, now exceeding 75 million. Responsible for some of rock and roll's most enduring anthems including Juke Box Hero,  Feels Like The First Time, Urgent, Head Games, Say You Will, Cold as Ice, Hot Blooded, and the worldwide #1 hit, I Want To Know What Love Is, Foreigner continues to rock the charts more than thirty years into the game.
At Foreigner's core is founder and lead guitarist Mick Jones, the visionary maestro whose stylistic songwriting, indelible guitar hooks and multi-layered talents continue to escalate Foreigner's influence, along with lead vocalist Kelly Hansen, bass guitarist Jeff Pilson and multi-instrumentalist Tom Gimbel.
Founded in 1976, Foreigner's debut album produced the hits Feels Like The First Time, Cold As Ice and Long, Long Way From Home.  The album Double Vision followed, as did a string of hits like Urgent, Juke Box Hero and Waiting For A Girl Like You.  Those songs helped give Foreigner's next album, 4, its impressive run at #1 on the Billboard chart.  At the zenith of 80's sound, Foreigner's fifth album, Agent Provocateur, gave the world the incredible #1 global hit, I Want To Know What Love Is. This musical milestone followed the record-breaking song Waiting For A Girl Like You.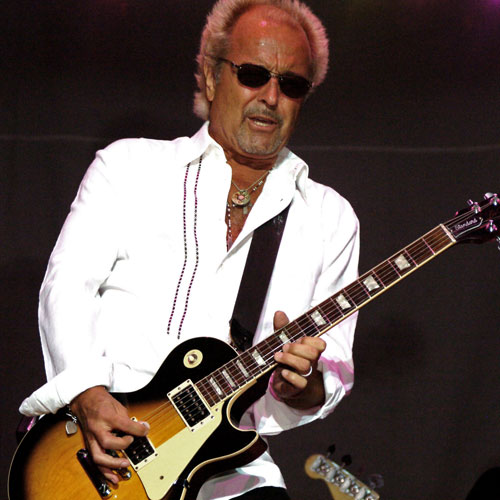 An unprecedented new level of energy commenced in 2002 when Mick Jones decided to take Foreigner to the next level.  He was joined by the astonishing Kelly Hansen on vocals, and continues as they lead the group in a re-emergence of astounding music that speaks to long time foreigner fans and younger generations. With renewed energy and direction, Foreigner hit the Billboard charts again with the 2005 release of their live greatest hits album, Extended Versions. Can't Slow Down followed in 2009, and entered the Billboard chart in the Top 30, driven by two Top 20 radio singles, "In Pieces" and "When It Comes To Love."  To follow was the release of the band's 3-disc set, Feels Like The First Time, which included an acoustic CD with an intimate and unique re-interpretation of many Foreigner classics, studio re-records by the new lineup and a live performance DVD showcasing the group's exceptional live energy.
Foreigner experienced another surge in popularity when several of their hits were featured on the Rock Of Ages soundtrack, including "I Want To Know What Love Is," "Juke Box Hero" and "Waiting For A Girl Like You" – more songs than any other one band on the soundtrack.  Hollywood quickly took note, and several more tracks were featured in hit films "Anchorman 2," "Magic Mike" and "Pitch Perfect," sending Foreigner downloads up 400%.  The video game industry was soon to follow. The blockbuster release, "Grand Theft Auto V," features Foreigner's "Dirty White Boy," and "Hot Blooded" is included in the November 2013 release of "BandFuse".  The high visibility of Foreigner's songs continues to introduce the band's music to a whole future generation of fans.
Juke Box Heroes, a new compilation of digitally recorded Foreigner hits, spent over twenty weeks in the Billboard Top 200 in 2013.  The 2008 No End In Sight album re-entered the Billboard Top 200, joining Juke Box Heroes in July 2013.  Additionally, Juke Box Heroes spent most of 2013 in the Nielsen SoundScan Top 200 Catalog chart.  It rose to #4 in that chart in September, an astonishing feat that allowed Foreigner's catalog sales that week to eclipse those of AC/DC, Aerosmith, The Rolling Stones, Queen, Van Halen and most of their Classic Rock peers (Source: Nielsen SoundScan Top 200, September 15, 2013).

In June 2013, Mick Jones was inducted to the Songwriters Hall Of Fame. A multi-talented and multi-dimensional "musician's musician," Jones has also written songs such as "Bad Love" with Eric Clapton and "Dreamer" with Ozzy Osbourne, and produced records for others including Billy Joel's Storm Front and Van Halen's 5150.  A Grammy and Golden Globe-nominated songwriter, Jones is the winner of the prestigious British Ivor Novello Songwriter Award for "The Flame Still Burns", the soundtrack music for the film Still Crazy.
The first part of 2014 will see Foreigner touring throughout the USA & Canada before departing for a spring international tour, during which Foreigner will play in Israel, Belgium, France, England, Scotland, Ireland and the Bahamas.  Please stand by for a major Foreigner announcement during GRAMMY week 2014!
Foreigner '4' spent more weeks on the Billboard chart at #1 than any album by AC/DC, Led Zeppelin, U2, The Who, The Rolling Stones, Genesis, Phil Collins, Eric Clapton and any artist in Atlantic Records' 60 year history.
Foreigner have 9 Top 10 hits (that's just one less than The Eagles, as many as Fleetwood Mac, and more than Journey, Crosby, Stills and Nash, ZZ Top, Bad Company, The Steve Miller Band, Alice Cooper, Genesis, Def Leppard, David Bowie, Bob Dylan, Robert Plant and a whole lot more).
The band is consistently in the Top 15 at Classic Rock Radio.   As a result of the depth of the catalog, the band gets more airplay at this important format than Tom Petty, Bon Jovi, Eric Clapton, Fleetwood Mac, Def Leppard, U2, Bruce Springsteen, The Who and most of its peers.
Their hit single, Waiting For A Girl Like You was #2 on the singles chart for a total of 14 weeks.  This is a record in the history of Billboard magazine.  It helped drive Foreigner to #49 on Billboard's Hot 100 All Time Top Artists Chart.  To put that in perspective, The Eagles are #54, Fleetwood Mac are #73 and Aerosmith are #90.
Foreigner's leader and founder, Mick Jones, wrote or co-wrote every Foreigner song, and produced or co-produced every album.  He produced Billy Joel's Storm Front and Van Halen's 5150, the career best selling albums of both artists, and he has written songs with artists as diverse as Ozzy Osbourne and Eric Clapton, with whom he wrote Bad Love.  Eric received a Grammy for that one!
In April 2012, NASCAR Sprint Cup champion Tony Stewart presented Mick Jones with an RIAA award for 500,000 digital downloads of Foreigner's 1981 Top 30 hit Juke Box Hero. This song has become Foreigner's most played and most requested song at Classic Rock Radio.
The Foreigner catalog has sold more than 75 million albums.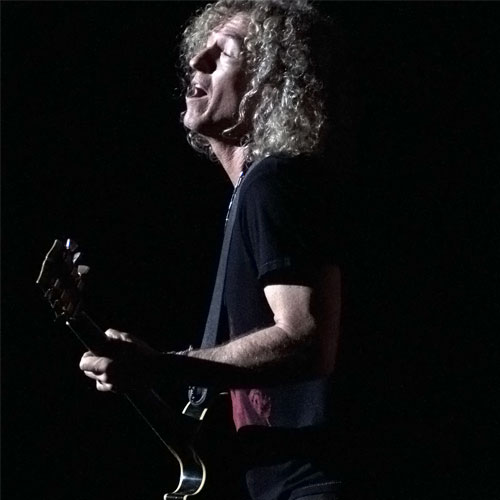 Foreigner have sixteen Top 30 hits.  They are:
I Want To Know What Love Is 1
Waiting For A Girl Like You 2
Double Vision 2
Hot Blooded 3
Urgent 4
Feels Like The First Time 4
I Don't Want To Live Without You 5
Say You Will 6
Cold As Ice 6
That Was Yesterday 12
Dirty White Boy 12
Head Games 14
Blue Morning, Blue Day 15
Long, Long Way From Home 20
Juke Box Hero 26
Break It Up 26
More Images: http://www.shakenstir.co.uk/index.php/gallery/?album=3341&gallery=1873
http://www.shakenstir.co.uk/index.php/gallery/?album=3343&gallery=1875
http://www.shakenstir.co.uk/index.php/gallery/?album=3342&gallery=1874