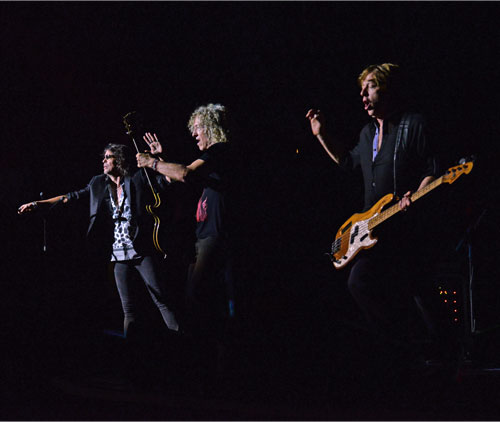 I can't remember when Foreigner last toured the UK but it was obvious that some 6000 fans had been starved of this particular musical oxygen for way too long. The anticipation was tangible. The excitement was way beyond anything I had ever experienced in over fifteen years of reviewing live concerts. Did I describe this as a seated concert? Well, as soon as the band became visible through the darkness it no longer was. Everybody, and I mean everybody, stood up and gave the band a welcome that I reckon they won't forget in a hurry. And they stayed stood! However, many would have been asking, "Where's Mick Jones?"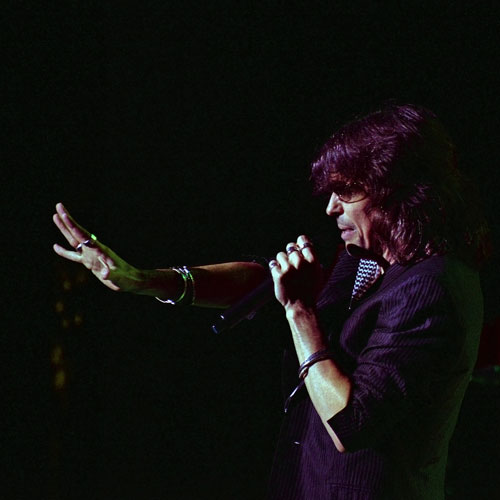 Kelly Hansen acknowledged the Manchester audience with a loud and rude ("Manchester motherfuckers!") welcome before launching into 'Head Games'from back in 1995, and it sounded as fresh as yesterday. Immediately obvious was the nuclear drumming of Chris Frazier which became a major feature of the night and added explosive drama to the immaculate setlist.
'Cold As Ice' followed with an even heavier bass rhythm driving it along and of course maestro leadman Hansen really starting to make his vocal presence felt. Off came his jacket and into 'Waiting For A Girl LIke YOu' and 'Feels LIke The First Time' - underpinning this band's penchant for love songs with real bite. Hansen then spent time prepping the audience for the next little event. He introduced Mick Jones as the band's co-founder, great guitarist and chief songwriter. Now for the audience this was the news they had been waiting for. For me it was disappointing as we photographers had missed him by one song (3 songs and out!)!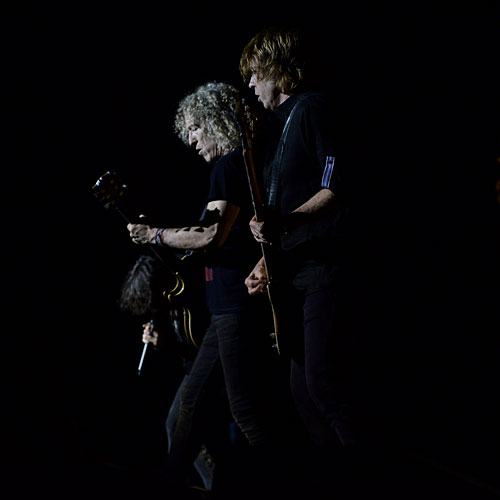 With 'Dirty White Boy' Hansen asked for crowd vocal support and got it in spades before Jones inspired a major lift (if that were possible) in the performance with his rendition of 'Starrider' when he performed an amazing guitar solo, accompanied by an equally wonderful sax solo from multi-instrumentalist Thom Gimbel. It was Pink Floyd meets ELO and while a little too long held the audience spellbound. Each member of the band was allowed their moment and it was the turn of Michael Blustein on keyboards and Frazier on drums to strut their stuff with an instrumental performance of stupendous quality - ending with a dramatic passage of call and response.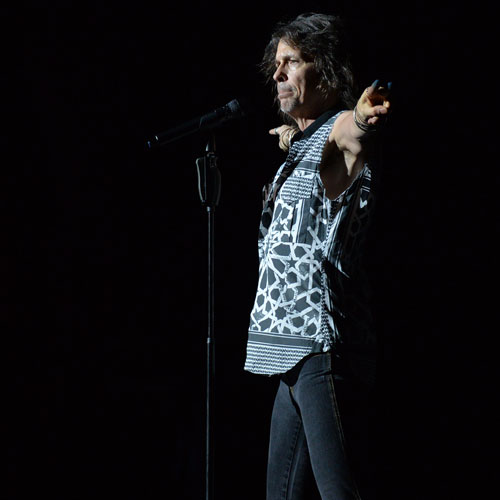 Both myself and probably large parts of the audience were wondering when 'that song' would appear. But next up came an extended and brilliant version of 'Juke Box Hero' before the band thanked Manchester and retreated before returning for the grand finale. Hansen egged the audience on by calling for their help and demanding that everybody put their arm around the person next to them. 'That song' then arrived very different from the recorded studio version but with that extra rock horsepower that comes from a great live performance, and huge audience participation. 'Hot Blooded' with players swapping instruments - such was the quality of musicianship on display. But it was more than that. This was an effortless performance of classic much-loved songs, with vocal and instrumental performances designed to connect and thrill. As I left the venue I wondered when the Apollo would experience another night like it. I doubt it.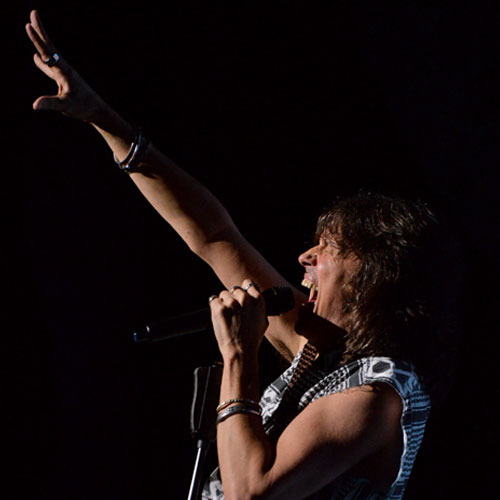 Foreigner: Mick Jones (guitar), Kelly Hansen (lead vocals), Thom Gimbel (multi-instrumentalist), Jeff Pilson (bass), Michael Blustein (keyboards) and Chris Frazier (drums, percussion).
SETLIST
Head Games, Cold As Ice, Waiting For A Girl Like You, Feels Like The First Time, That Was Yesterday, Dirty White Boy, Starrider, Urgent, Keyboard & Drum Solos, Juke Box Hero, Long Long Way Home, I Want To Know What Love Is, Hot Blooded.