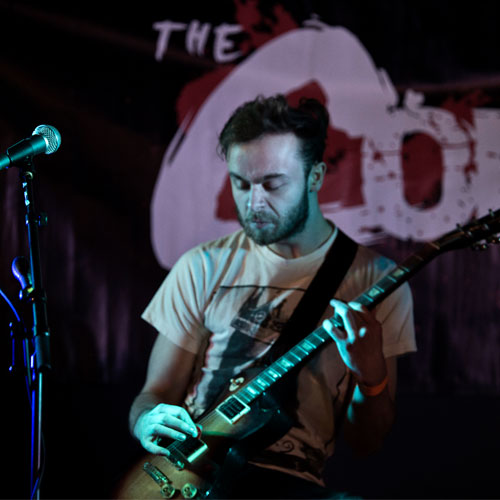 The Dreamface LP
Laying down and mixing all 11 tracks at the (recently defunct) Western Recording Company on Seel St. in their native Liverpool with the help of sound engineer Kyle Western, Dreamface was turned over in a frenzied six days. As the group listened to the final mix, the legendary studio literally began to be dismantled around them to make way for a new property development scheme. As such, Dreamface finds itself as the last record that will ever be conceived there.
Following this, Elevant left their sophomore LP to the highly capable hands of Pete Maher (Jack White, U2, Goldfrapp) to place his signature production upon. The result is an album that blends the furious tenacity of their live shows and with a sonic palette hungrier and more ambitious than ever before.
Soaking up reference points from genres as wide ranging as psychedelia, post punk, to Krautrock and everything in-between Dreamface is an album bristling with ideas and an electric energy.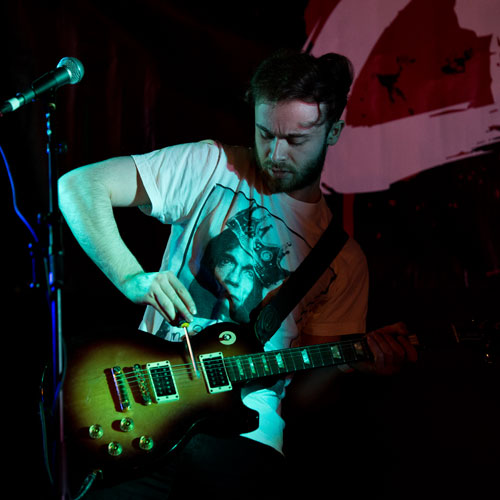 Speaking about the new material frontman Michael Edward has said Dreamface pushed the band  to take their sound to all new territories:
"It's going further in every direction we've previously touched. The song-writing is better, some of it is heavier, some of it has acoustic guitars, some of it has odd time signatures, and the closer is a long noise rock instrumental in the vein of Lightning Bolt or Boredoms."
But it seems the sky is not necessarily the limit for Elevant this time, as they harness audio taken from final frontier itself on the album centrepiece "Nothing", which samples the recordings from NASA's Voyager transmitted in space.
Laying bare lyrics addressing a loved one's major operation ("Open Heart Surgery"), suicide ("Blind"),  political frustration ("In Ourselves We Trust") and not forgetting the tongue-in-cheek swipe at being burned out ("Stress"), , the band find themselves opening up on a more personal and reflective level on Dreamface than on their former work.
Dreamface will be released on the 13th March 2015 vi EML records / Elevant UK Tour Dates 16th January - 4th April 2015 (full dates listed below)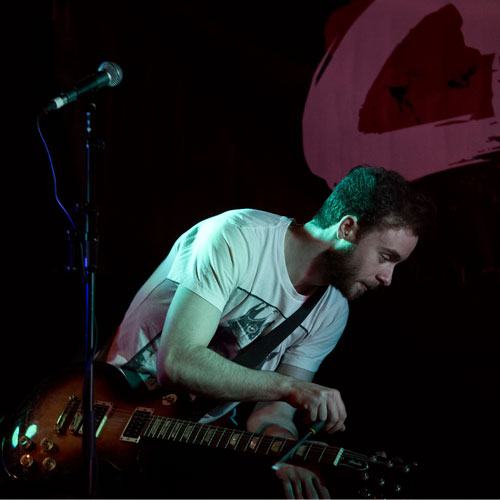 Glasgow, The Buff Club, 20/3
London, Surya, 28/3
Leicester, The Shed, 3/4
Nottingham, Jam Cafe, 6/3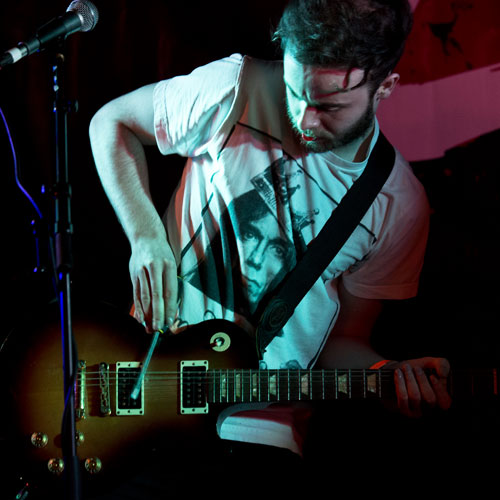 Biography
Elevant is the brainchild of Songwriter/Singer/Guitarist Michael Edward.  Heralding from Liverpool's rich creative melting pot, it was initially formed as a recording project but has metamorphosed into a full band, drawing on influences in hard rock, psychedelia, post punk, rock and roll, krautrock and blues, plus whatever else happens to cross our ears.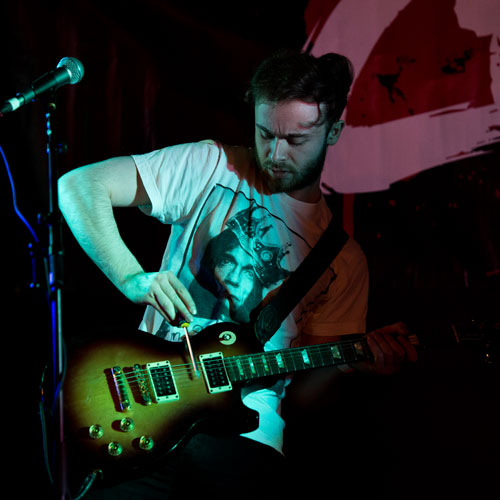 The first, self titled record was recorded with Tom Shand on drums and Joe Hutchinson on bass, at Western Recording Company in Liverpool. It was engineered by Kyle Western, whom is in our humble opinion Liverpool's own Steve Albini, except a far nicer person.  The whole thing was done in 5 days, tracking, mixing, mastering.  Several songs went down first take, like BOOM, straight out the box.  The record was released on 17/9/2014.
Since, Hannah Lodge was brought in on bass and the band has completed a national tour, along with making a music video. The new lineup then hit the studio in November to record the follow up, Dreamface. Sadly, I'll be the last album recorded at Western Recording Company, as the studio is being torn down to make way for flats. The album was mastered by Pete Maher (Jack White, U2, Goldfrapp), giving it an extra layer of power.
We have since organised a spring tour and will be releasing another video soon.