Albert Hall Manchester, 5 November 2016
Corinne Bailey Rae is a British singer, songwriter and guitarist from Leeds, West Yorkshire. Bailey Rae was named the number-one predicted breakthrough act of 2006 in an annual BBC poll of music critics, Sound of 2006. She released her debut album, Corinne Bailey Rae, in February 2006, and became the fourth female British act in history to have her first album debut at number one. In 2007, Bailey Rae was nominated for three Grammy Awards and three Brit Awards, and won two MOBO Awards. In 2008, she won a Grammy Award for Album of the Year (for her work as a featured artist in Herbie Hancock's River: The Joni Letters).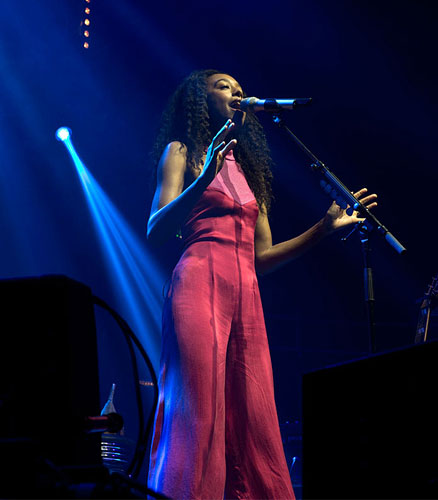 Bailey Rae released her second album, The Sea, on 26 January 2010, after a hiatus of almost three years. It was produced by Steve Brown and Steve Chrisanthou (who produced her debut album in 2006). She was nominated for the 2010 Mercury Prize for Album of the Year. In 2012, she won a Grammy Award for Best R&B Performance (for "Is This Love)". Bailey Rae was married to fellow musician Jason Rae from 2001 until his death in 2008, and as part of the grieving process, she channelled her emotions into her music. Her first two albums have together sold over five million copies worldwide. After a six year hiatus, Bailey Rae released Heart Speaks in Whispers in February 2016.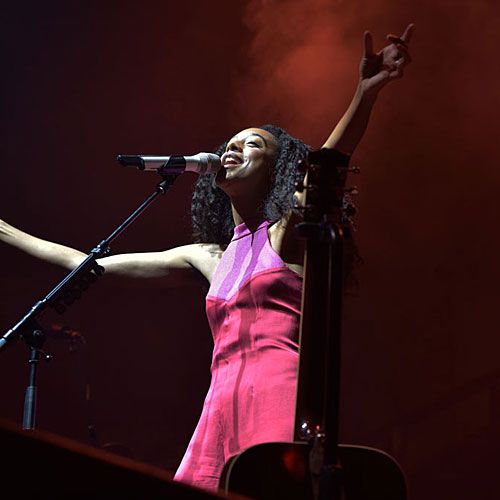 The Show
After a rather confusing and long sat-nav-led drive that took me to an unrelated Peter Street miles away from my intended destination, I arrived just before the performance. My reliance on my sat-nav was due to the fact that I had never visited this well-hidden, very beautiful venue before. I then realised that I must have passed it several times without ever knowing it was there…Now although this Victorian building was suberb internally, its super-high ornate ceiling proved to be not the best acoustically.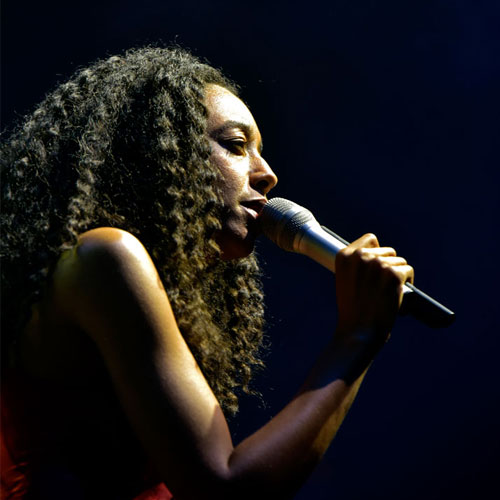 Bailey Rae's musicians wandered onto the very high stage with the drummer soon leading BR's new band into an instrumental introduction. The slender figure of BR arrived shortly afterwards with a huge smile on her face as she cast here eyes over the large sellout audience. A short welcome and she was into a song from her new album called 'Been To The Moon' which was dominated by a steady drum rhythm along with synths and BR vocal that sounded a little nervous.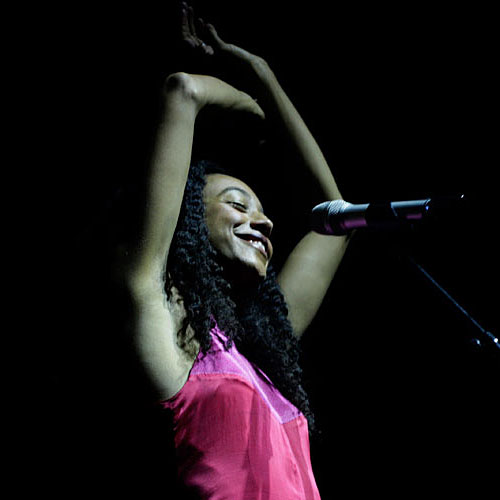 Then came a sensuous and beautifuly orchestrated 'Closer' from her second album followed by 'Breathless' from her first (and still my favourite) album. By now BR was displaying her guitar-playing skills and had settled down vocally with massive support from her fans. But it was time for me to depart after my three-song pit occupation, accompanied by a not-so-friendly security body.