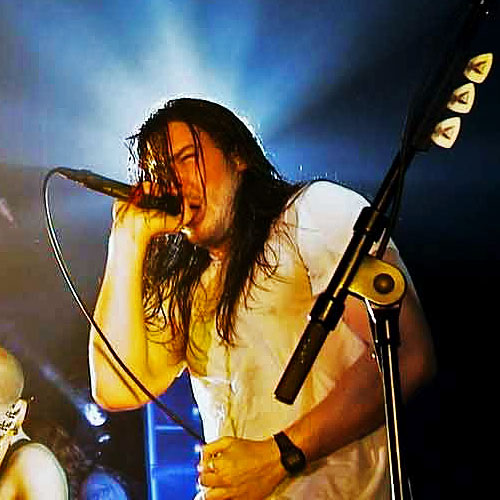 Controversial, shocking, provocative; whatever your opinion, there is no doubt about MARILYN MANSON's ability to entertain and enthral. With the means and know-how to deliver one of the greatest shows in rock'n'roll, and an array of industrial metal anthems such as "Sweet Dreams (Are Made Of This)", "The Beautiful People", "The Dope Show", "Disposable Teens" "mOBSCENE" and many more, MARILYN MANSON's only UK show of 2012 is not to be missed.
Multi platinum selling Hip-Hopsters CYPRESS HILL bring their inimitable rap rock stylings to KNEBWORTH this summer. With a brand new collaboration with dubstep pioneer RUSKO set for a release in April, and classics like "Insane In The Brain" and "I Ain't Goin Out Like That" in their arsenal, Sen Dog, B-Real, DJ Muggs and Eric Bobo will deliver an unmissable set at SONISPHERE.
A name synonymous with the art of partying, ANDREW W.K. has been spreading his message of joy, fun love and freedom for over a decade. With irresistible party anthems like "Party Hard", "She Is Beautiful", "We Want Fun" and "Tear It Up", ANDREW WK will bring the bright California sunshine to make Sunday July 8th even brighter.
Aside from the big names on the APOLLO stage, the first three names for KNEBWORTH's other main stage - SATURN - can be revealed, and what heavy hitters they are!
Groundbreaking and highly influential Swedish hardcore pioneers REFUSED return to the UK for their first show since 1998. That year's "The Shape Of Punk To Come" re-wrote the rule book, effortlessly melding punk, metal and hardcore with jazzy time changes and techno beats to provide the backing for an angry and politically charged hymn sheet. With a reputation that if anything has only grown stronger in the fourteen years since they declared themselves dead, the promise of REFUSED's only UK show will doubtless satisfy not only SONISPHERE ticket holders, but a good many of their peers on the bill too.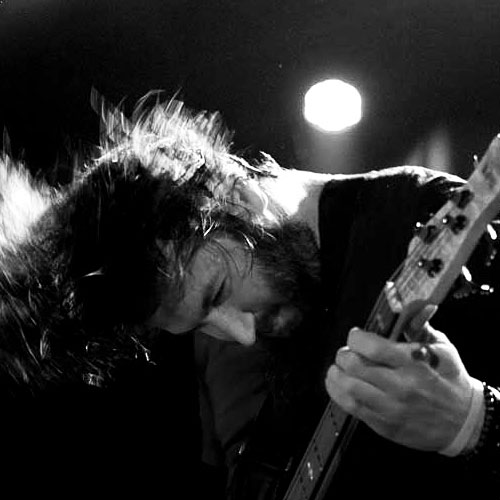 Grammy Awards Nominations, Top 20 albums, live appearances on Jools Holland. These things are not encountered in the day to day dealings of your average heavy metal band, but then MASTODON are far from average. Undoubtedly the most critically acclaimed metal band in recent years, MASTODON's progressive take on the genre has seen them become the one heavy band that everyone can agree on. Hot off the back of a sold-out UK tour in support of latest album "The Hunter" MASTODON will perform their latest opus in its entirety exclusively at SONISPHERE. Says drummer Brann Dailor: "Me and the guys couldn't be more thrilled to play Sonisphere. It's always a blast, the crowds are always incredible. We look forward to seeing you in person."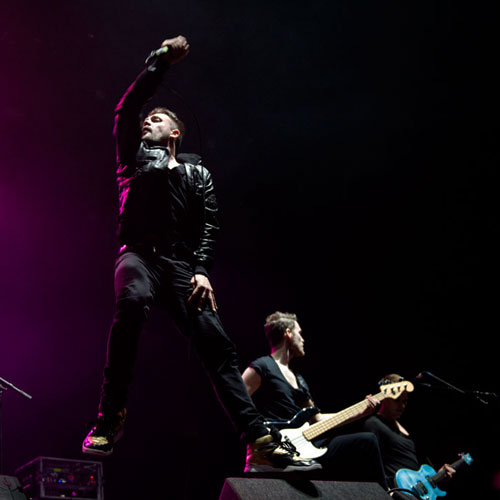 Hot off the Kerrang! tour, welsh rockers THE BLACKOUT come armed with heavy hitting uplifting numbers like "Hard Slammin", "It's High Tide Baby!", "Save Our Selves (The Warning)" and "Higher & Higher" that will please both their dedicated Riot Squad and casual observers alike.
Also appearing across the weekend, FIELDS OF THE NEPHILIM bring their classic gothic rock to continue the tradition of the late night slots in BOHEMIA which in previous years have seen the likes of THE SISTERS OF MERCY, KILLING JOKE and THERAPY?.
Melodic doomsters GHOST bring their highly mysterious band of Nameless Ghouls, led by the inimitable Papa Emeritus. Having been planning the downfall of humanity since their inception in 2008, this secretive satanic sect use beautiful melodic rock to manipulate an unsuspecting public and preach their endtime message.
In stark contrast to GHOSTS' evil forces, American alt-rockers SWITCHFOOT come to SONISPHERE to offer redemption. One of the most successful acts in the US Christian Rock scene, SWITCHFOOT have seen sales in the millions and numerous awards including "Best Rock or Rap Gospel Album" at last year's Grammy Awards for "Hello Hurricane".
Aussie metalcore mob I KILLED THE PROM QUEEN come to SONISPHERE for their UK festival debut at their first show on these shores since the band went on hiatus in 2007, alongside Swedish alternative doomsters KATATONIA, who have a new album due later this year.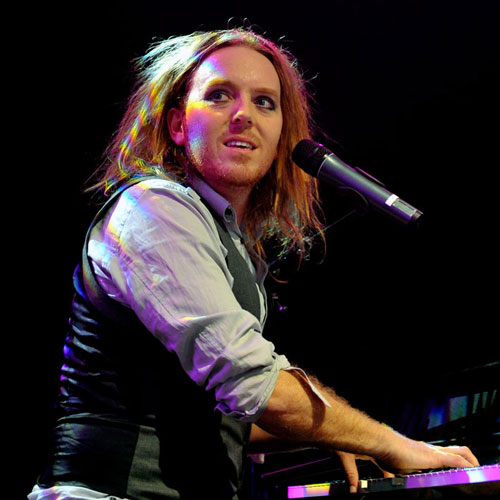 As well as the exciting names from the world of rock, SONISPHERE once again shows its forward thinking nature, and invites musician/comedian TIM MINCHIN to headline the Saturday night on SATURN. Since his first appearance at SONISPHERE back in 2010 the TIM's success has gone from strength to strength, resulting in his first UK arena tour, his first West End Musical (Matilda The Musical) and numerous high profile TV appearances. After the astounding success of Bill Bailey's SATURN slot last year, TIM - with full backing band in tow - is bound to deliver a much talked about and highly memorable show at SONISPHERE.
On top of the host of talent on offer at SONISPHERE KNEBWORTH, organisers are offering a limited number of tickets to SONISPHERE MADRID (which takes place 25th and 26th May) when a weekend ticket for Sonisphere Knebworth is bought. Headliners METALLICA - who play their Black album in its entirety - are joined by an impressive cast featuring the likes of SOUNDGARDEN, SLAYER, CHILDREN OF BODOM, KYUSS LIVES and many more - that's two SONISPHERE festivals for the price of one!
Tickets are on sale from 9am Thursday 23rd Feb from www.sonisphere.co.uk or 0844 871 8803 priced at £145 for weekend tickets, £170 for three days with camping, £180 for four days with camping, a very limited number of day tickets available for £75. A deposit scheme will be launched at the same time for those who want to spread the cost of their ticket. A deposit of £50 will secure a weekend ticket, with the balance due anytime before 30th April 2011.
Rock Royalty and Day VIP packages are also available at www.sonisphere.co.uk
SONISPHERE KNEBWORTH takes place July 6th - 8th at KNEBWORTH HOUSE.