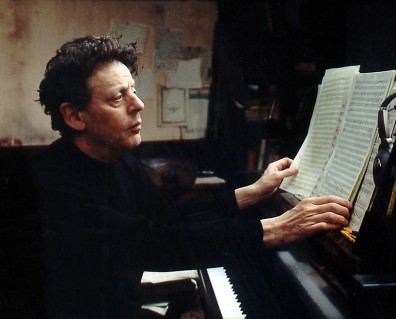 Then comes the question of money to live and learn. I myself have never taken a penny from any of my students, nor do I teach by the hour. Sometimes my classes can go on for a whole day with just a break for lunch. This is where industrialists can help by sponsoring a student. This way the student does not have to think about going to work and earning. And when it comes to girls, it is so important that she is supported first by her parents and then by her husband and in laws . I have had some extremely talented female students who ended up giving up everything after they got married.
I also feel the youngsters today lack humility. When they have a little success they think they are pandits, maestros and legends. I want to really discard my title of "pandit" as every Tom, Dick and Harry is a Pandit, and an Ustad. For the last so many years I have instructed all promoters to drop it and just call me "Ravi Shankar."
Even when you have talent and work hard, sometimes it is difficult to make it. You need your lucky stars!! How long can one go on promoting oneself? There are instant super stars and they also fade away very quickly. What is it that gives the staying power? It is when you can communicate with your music to your listeners and touch their soul. You can sell your first few shows with big talk, lineage and famous last names but it is the power of your music, which will keep you there.
I implore students to volunteer help to their gurus and their schools and also help so many existing music institutions. If your guru has imparted his precious knowledge, it is most important for you to contribute with your time and get his blessings. It really makes me laugh when I see young and upcoming musicians talking so big and comparing themselves to legends and few even have their own foundation I believe!! There is a great saying in Benares, I am sorry its bit crude but so true "kal ka jogi (yogi) gantt mey jatah!!" Or something like: "An empty vessel makes more noise." It is also very irritating for me when I see young musicians trying to sing or play a raga for a long time. It takes much experience to do that without repetition. It also makes me laugh when some idiots who know nothing about music appreciate and evaluate that as good just because he or she sang or played a raga for so long. One has to understand it is the quality and not the quantity.
God has been very kind to me and given me so much! I have been performing from the age of ten and at eighty seven still am very busy. I was very very sick recently with double pneumonia and was in intensive care for 25 days. For a further few months I was in a wheel chair with oxygen, and recouped slowly. But by some miracle and the love and care of my very dear and near ones, I performed seven concerts and am looking forward to the fall tour. I just composed a piece of music for the brilliant violist Joshua Bell and Anoushka which will be premiered at the Verbier Festival in Switzerland. I am also writing another piece for Phillip Glass and Anoushka to play, and I am also writing another concerto for an orchestra in New York, and keeping busy. Through my centre in Delhi, I am getting a youth choir ready. Some of those children recently went to Austria and performed beautifully with the help of few of my senior disciples.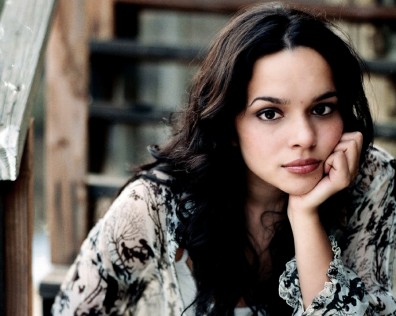 I am so proud of both my daughters, Norah and Anoushka who are doing so well! Norah had a fantastic tour here in the States and is now in Europe. Anoushka just performed for a capacity crowd of 14,000 people at Stern Grove, and is also in Europe. Shubho's children; my grandson Som, and granddaughter Kavi are also doing very well, and I have just had a great-grandson, Prem. What else can I ask for? I have a beautiful centre in New Delhi and hope and pray people will support it for posterity.
I don't know what to say when you ask me if I did all my projects for money and fame. I have always bubbled with energy and desire to do new things and never bothered about the financial aspect of it. Never in my life have I sat back and settled with my laurels. I have gone further and further with wanting to do new things, experimenting with music, instruments and musicians and dancers. If I had just performed my concerts which I had plenty of, and wanted to make money, I would have been a multi-millionaire now. (I think the record was something like 43 concerts in 42 days in the late 60's. Penny Estabrook toured with me then and she can tell you about that).
I spent money from my pocket when I did; Melody and Rhythm, Navarasa Ranga, two big musical extravaganza etc. I maintained Ustad Allah Rakha in the states and paid him a monthly salary plus concert fees for so many years. I took my students like Harihar, Amiyo, Kartik Kumar, Shamim Ahmed, those days for concerts and kept them there to teach etc. Way back in 1969 I got Ustad Bismillah Khan to come and perform at the Hollywood bowl. In those days I paid for all his expenses and gave him a fee of 10,000 dollars.
In the late sixties, I also presented the Festival of India (one) concerts; bringing artists like Shivkumar Sharma, Jitendra Abhisheki, Palghat Raghu and several others. In 1974 when George asked me to join him to perform for one half of his concert tours, I could have just gone myself but I told George that I want the world to see and hear all our wonderful music and musicians. George had not heard any of them. I suggested and took Hari Prasad, Shivkumar Sharma, L. Subramnaiam, T.V. Gopalakrishnan, Lakshmi Shankar, Allah Rakha, and few others, and we had a fantastic tour.
Then the festivals which I did for 6/7 years every year in Benares where I invited almost all the artists and again all this from my own pocket. Then Uday Utsav. I started the Music Circle in Los Angeles with my disciple Harihar Rao by giving free performances to collect money. The Music Circle has invited all artists to have shows and to this day Harihar is doing a great job in running it.
From the late 1950's I have been performing all the major halls in the world including Carnegie Hall, Royal Albert Hall, Royal Festival Hall etc. I have been having sold-out performances mainly consisting of the host community. Anybody can pay the money and hire a hall and perform, the prestige comes when the hall engages you.
This is the first time I am talking about these things as you are asking me. I don't send messages to India for the press every time I do some thing, and this is probably the reason that not many people in India know about what I have done in the west.
Then came the historic Bangladesh concert. That was my baby, first of its kind to collect money on a grand scale. I asked for Georges help for the plight of the people of Bangladesh, and George quickly got his friends together, and I got Ali Akbar to play with me.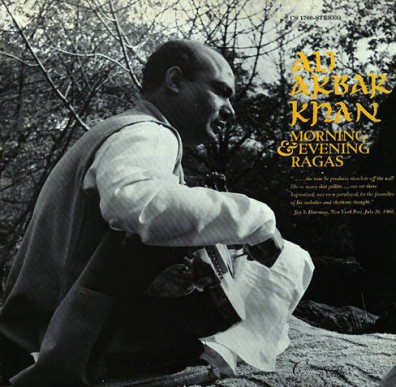 In 1982 I produced another big show at Carnegie Hall and invited Ali Akbar to play with me. Then there was this concert at the huge church in new York called St. John the Divine and had a whole night concert with musicians, and I played last. People still remember me when I was playing the sun rose and the rays fell on my face through those high windows. It was magical. I can go on and on…