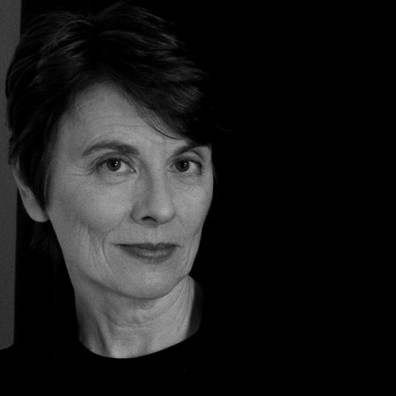 This fascinating and excellent piece by Camille Paglia first appeared in The Sunday Times Magazine, 12 September, 2010.
http://www.thesundaytimes.co.uk/sto/public/magazine/article389697.ece
Paglia's feature piece is about Lady Gaga but in discussing the artist, she touches on a number of other topics which now dominate our lives. It is one of the best original music-related pieces I have read and pretty well sums up Gaga and the powerful influences of the web and high budget marketing.
Lady Gaga is the first major star of the digital age. "The planet's biggest pop phenomenon." "The most famous woman in the world." "The new Madonna." Since her debut album, 'The Fame', was released in August 2008, Stefani Germanotta (aka Gaga) has risen from obscurity in grungy downtown Manhatton to sell 15m albums and 40m singles worldwide. Her videos have garbered hundreds of millions of hits on the web. Her Facebook page alone has more than 10m followers. Fans of Gaga have grown up with sell phones and iPods as sticky extensions of their bodies. It is an era of miniaturisation, computer-generated special effects and image manipulation by Photoshop, with everything steeped in unreal, highly saturated colour disconnected from nature. The fine arts have been replaced by video games, from which the cartoonish Lady Gaga seems to have popped.Since her rise, she has remained almost continually on tour. Hence, she is a moving target who has escaped serious scrutiny. She is often pictured tottering down the street in some outlandish get-up and fright wig. Most of what she has said about herself has not been independently corroborated… "Music is a lie", "Art is a lie", "Gaga is a lie", and "I profusely lie" have been among Gaga's pronouncements, but her fans swallow her line whole.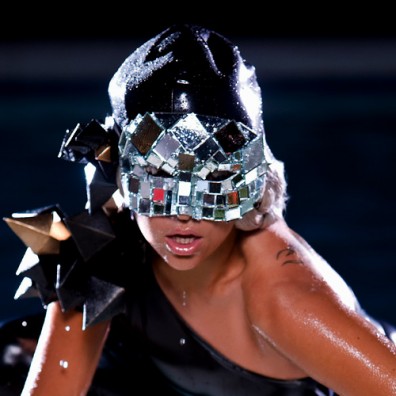 She constantly touts her symbiotic bond with her fans, the "little monsters", who she inspires to "love themselves" as if they are damaged goods in need of her therapeutic repair. "You're a superstar, no matter who you are!" She earnestly tells them from the stage, while their cash ends up in her pockets. She told a magazine with messianic fervour: "I love my fans more than any artist who has ever lived." She claims to have changed the lives of the disabled, thrilled by her jewelled parody crutches in the Paparazzi video.
Although she presents herself as the clarion voice of all the freaks and misfits of life, there is little evidence that she ever was one. Her upbringing was comfortable and eventually affluent, and she attended the same upscale Manhattan private school as Paris and Nicky Hilton. Gaga showed early talent as a pianist but was never a prodigy.
There is a monumental disconnect between Gaga's melodramatic self-portrayal as a lonely, rebellious, marginalised artist and the powerful corporate apparatus that bankrolled her makeover and has steamrollered her songs into heavy rotation on radio stations everywhere.
For two years, I have spent an irritating amount of time trying to avoid Gaga's catchy but depthless hits, which make me leap for the radio dial to switch stations. That banal voice - alternating between bland, bubblegum soprano and pushy, faux-manly alto. Gaga's proper ambience is bars and dance clubs, where she is wildly popular. Lady Gaga is a manufactured personality, and a recent one at that. Photos of Stefani Germanotta just a few years ago show a bubbly brunette with a glowing complexion. The Gaga of world fame, however, with her heavy wigs and giant sunglasses (rudely worn during interviews) looks either simperingly doll-like or ghoulish, without a trace of spontaneity. Every public appearance, even absurdly at airports where most celebrities want to pass incognito, has been lavishly scripted in advance with a flamboyant outfit and bizarre hairdo assembled by an invisible company of elves.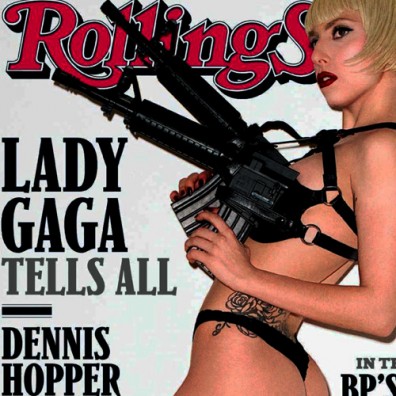 Furthermore, despite showing acres of pallid flesh in the fetish-bondage garb of urban prostitution, Lady Gaga is far less sexy than Stefani Germanotta used to be. In fact, Gaga isn't sexy at all - she's like a gangly marionette or plasticised android. How could a figure so calculated and artificial, so clinical and strangely antiseptic, so stripped of genuine eroticism have become the icon of her generation? Can it be that Gaga represents the exhausted end of the sexual revolution? In Gaga's manic miming of persona after persona, over-conceptualised and claustrophobic, we may have reached the limit of an era.
In 1933, the critic IA Richards, writing about The Waste Land, spoke of TS Eliot's "persistent concern with sex, the problem of our generation, as religion was a problem of the last." After the first world war, sexual experimentation and titilating smart talk became the hallmark of the emancipated new woman, who smoked, drank, bobbed her hair and danced the antic Charleston. Hollywood discovered that sex was great box office - leading to pressure from civic and religious groups for a production code, which movie-makers found ingenious ways to evade.