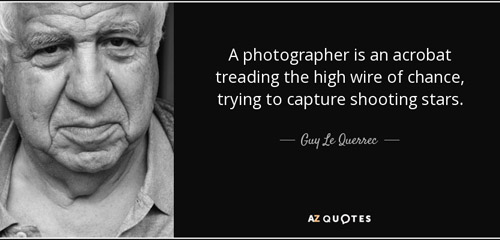 Guy Le Querrec Biography
"A photographer is an acrobat treading the high wire of chance, trying to capture shooting stars "
- Guy Le Querrec b. 1941
Breton Guy Le Querrec, born on May 12th 1941 in Paris, began to take photographs at the age of 14. He bought his first Leica IIIG from the salary he had earned working at an insurance company. At the age of 26, he took his first step to become a professional photographer being employed at Paris-based advertising agency Atelier 3. From 1969, he travelled the francophone sub-Saharan Africa and the Maghrib for the Jeune Afrique periodical on a regular basis.
Based in Paris, Guy Le Querrec shot his first pictures of jazz musicians in London in the late 1950s, making his professional debut in 1967. Two years later he was hired by the weekly Jeune Afrique as picture editor and photographer; he did his first reportages in Francophone Africa, including Chad, Cameroon, and Niger.
In 1971, he entrusted his archives to Vu, recently founded by Pierre de Fenoyl, and in 1972, he co-founded the co-operative Viva agency but left it three years later. Le Querrec joined Magnum in 1976. In the late 1970s he co-directed two films, and in 1980 directed the first photographic workshop organized by the City of Paris. During the Rencontres d'Arles in 1983, he created a new form of show by projecting photographs alongside a live quartet of jazz musicians, repeating the experiment in 1993 and 2006.
Le Querrec has undertaken numerous reportages on the Concert Mayol in Paris, subjects in China and Africa, and North American Indians. He punctuates his work with breaks devoted to jazz (festivals, clubs and tours), and has traveled through twenty-five African countries with the Romano-Sclavis-Texier trio.
Le Querrec's background in jazz has informed his photography. He sees everyday scenes as a musical score, played or activated by natural forces. Sun rays in a café could be a cry or a trumpet call; Spanish workers resting on the edge of a limestone quarry are musical notations in a solo piece.
Le Querrec has also devoted much time to teaching workshops and classes in France and other countries. He has exhibited regularly throughout the world.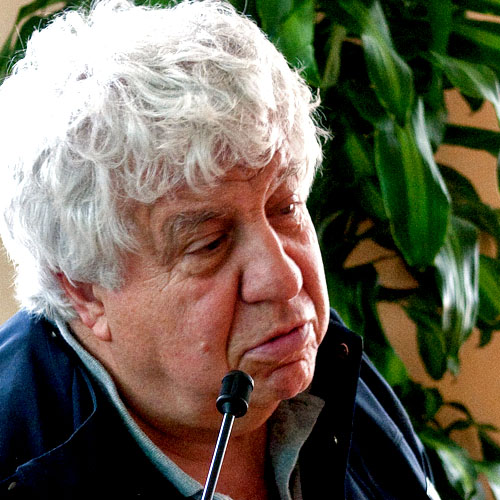 AWARDS | RECOGNITIONS
2012 'View York - Nine Perceptions', KSH, Freiburg
2011 'View York - Nine Perceptions', DAI Tübingen
'View York - Nine Perceptions', Galerie °CLAIR, Munich
2009 Corigliano Calabro Fotografia, Italy
Le Siècle du jazz, Italy, France, Spain
2008 Biennale de la Photographie, Moscow, Russia
2006 Les Rencontres Internationales de la Photographie d'Arles, France
2005 Musée du Septennat, Château-Chinon, France
Base sousmarine, Bordeaux, France
2003 Rencontres internationales de D'Jazz de Nevers, France
2002 Centro de la Imagen, Braga, Portugal
Hermès, New York City, USA
2001 Haus der Kulturen der Welt, Berlin, Germany
2000 International Jazz Festival, Saalfelden, Austria
1999 Hillside Forum Daikanyama, Tokyo, Japan
1997 Maison Robert Doisneau, Gentilly, France
1996 Maison de la Culture d'Amiens, France
1993 Espace photographique de Paris, France
1991 Visa pour l'image, Perpignan, France
French Cultural Centers in Germany and Eastern Europe
1990 Rencontres Internationales de la Photographie In Port Expos, Le Port, Réunion
1978 Galerie municipale du Château d'eau de Toulouse, France
https://www.magnumphotos.com/photographer/guy-le-querrec/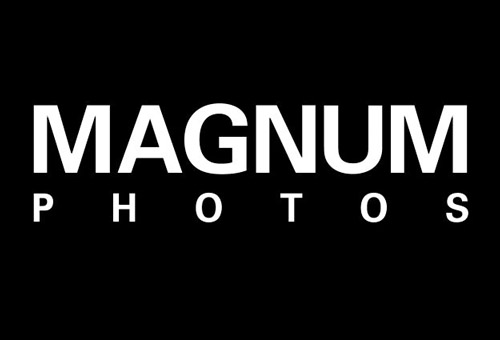 Magnum Biography
Magnum was founded in Paris in 1947 by Robert Capa, David "Chim" Seymour, Henri Cartier-Bresson, George Rodger and William Vandivert (all photographers), Rita Vandivert and Maria Eisner, based on an idea of Capa's. (Seymour, Cartier-Bresson and Rodger were all absent from the meeting at which it was founded. In response to a letter telling him that he was a member, Rodger wrote that Magnum seemed a good idea but, "It all sounded too halcyon to be true," when Capa had told him of it and, "I rather dismissed the whole thing from my mind."
Rita Vandivert was the first President, and head of the New York office; Maria Eisner the head of the Paris office. The plan was for Rodger to cover Africa and the Middle East; Cartier-Bresson to cover south and east Asia; Seymour and William Vandivert to cover Europe and the United States, respectively; and Capa to be free to follow his curiosity and events.
Magnum is one of the first photographic cooperatives, owned and administered entirely by members. The staff serve a support role for the photographers, who retain all copyrights to their own work.
The Magnum cooperative has included photojournalists from across the world, who have covered many historical events of the 20th century. The cooperative's archive includes photographs depicting family life, drugs, religion, war, poverty, famine, crime, government and celebrities.
Although it has been asserted that the name Magnum was chosen because the founding members always drank a bottle of champagne during the first meetings, Russell Miller writes: "It was . . . presumably agreed by those present [at the first meeting] that Magnum was a fine new name for such a bold new venture, indicative as it was of greatness in its literal Latin translation, toughness in its gun connotation and celebration in its champagne mode."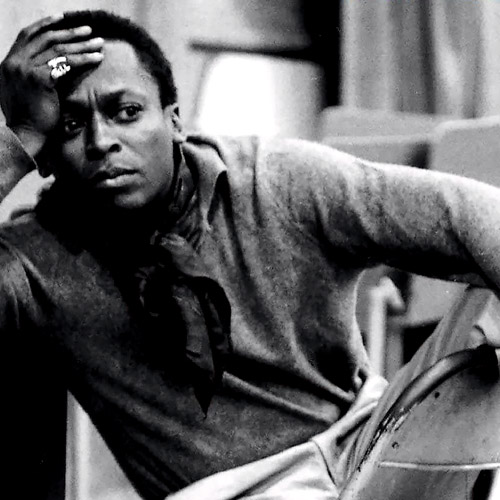 https://en.wikipedia.org/wiki/Magnum_Photos
https://www.magnumphotos.com/shop/