I love Liverpool. Yes, I've visited many times to cover live performances there but last week Sound City had me walking the streets and driving around the various diverse enclaves as I searched for venues. It is rapidly becoming a truly great and diverse city that combines the best of the old with the best of the new, and adjacent to the best known rock river in the world! With well over 100 acts performing and limited stamina inevitably I had to pick and choose to survive the ordeal. So my first visit was to the famous Parr Street Studios nestling in amongst the city's many rock and dance venues.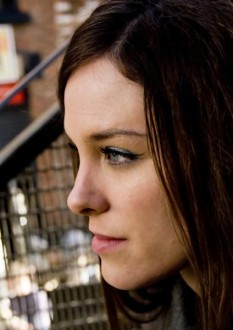 My target was a singer/songwriter called Ragz who my associate has played several times on one of our FM radio shows here in Wrexham. Ragz is a young Norwegian lady who attended music school in Liverpool but decided that doing it was more interesting to her than studying it. Now I know singer/songwriters like the back of my gnarled hands and this lady is up there with the best. She writes introspective and moving songs that are laced with pop sensibility. But it was her voice and style of delivery that had me pinned to my seat. Little Boots and Lily Allen are grabbing media attention and sales here right now but Ragz performs and writes the arse off 'em. All she needs is a great producer, some airplay and if there's any justice she will become popular on the world stage - I kid you not! Check her out at www.ragzmusic.net where you'll be redirected to her Myspace page, BUT DO IT!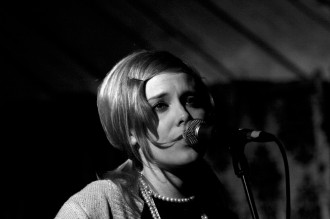 A manic dash over to the other side of the city centre (due to us being glued to our seats with Ragz) and we managed to catch the last few songs from a band that could make waves if their live show is anything to go by… The Drellas have been hotly tipped locally to go places and I could see why after an adreline packed 15 minutes of rock rampaging that made White Lies look like Trapist monks. The first night and something to write home about, hell it was even a tad inspirational.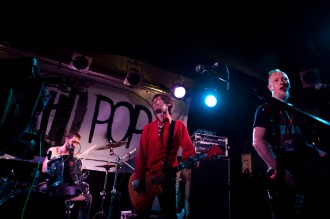 Day 2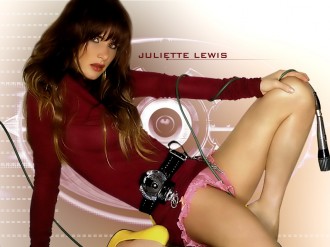 The next night comprised of just one major story - Juliette Lewis. But I was also a bit puzzled why Juliette was performing at the less than satisfactory and small Stanley Theatre on the edge of the Liverpool University campus. And being supported by 3 'unknown' and less-than-interesting bands. Very strange.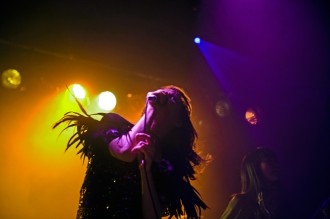 Even stranger was the level of patronage which was some way short of filling the theatre. Not so with the photographers. Every photographer covering Sound City turned up which meant that a one-song shift system had to operate (rather than the standard 3 songs and out). With her new band, feather costume (bought in Church Street earlier in the day) and quite extraordinary lighting she provided the rock highlight of Sound City in no uncertain terms. It was a vibrant and exciting performance which offered up songs old and new. One word - STUNNING!