Businesswoman Gina Miller has launched a national campaign to "END THE CHAOS" of Brexit by publishing "unspun facts" so people can decide for themselves what they want to happen next.
Announcing the movement in Dover, she said "political infighting" and other "bitter" tensions rising from the debate had "mired" the country. She hopes the "light of transparency" by spreading impartial information will "disinfect the poisonous and unproductive" Brexit debates.
The Guyanese–British 53-year-old, who won a High Court case against the Government over the involvement of Parliament in Brexit, said in a speech: "Today there are just 196 days to go until our scheduled departure from the European Union. The end of 46 years of shared history, experience and endeavour with our European partners and allies."
"Every day, the hourglass runs emptier, the clock ticks more loudly" - Gina Miller
"Many Britons, irrespective of whether they voted Leave or Remain on 23 June 2016, are beginning to wonder how this journey will end. The reality is that no-one truly understands what Brexit means for Britain." Speaking at a town hall in the Kent constituency which voted 62.2% to leave the EU, she described Dover as a "beacon" of Britain's heritage. The Dover Strait, the world's busiest shipping lane, was a "vital lifeline" for the country and "crucial" to the economy, she said, adding: "It is the shortest possible distance across the Dover Strait to continental Europe. Just 18 miles. In fact, we're closer to France than we are to Canterbury." She asked: "Did Dover residents who voted Leave realise the outcome of that decision could potentially leave them marooned in their homes for up to three months following our departure from the EU on March 29 next year? Of course, they didn't. Quite naturally, they believed they had voted to deliver a safer, more secure country – a more prosperous future for themselves and their families. What we have ended up with is a nation haunted by division, anxiety and unhappiness."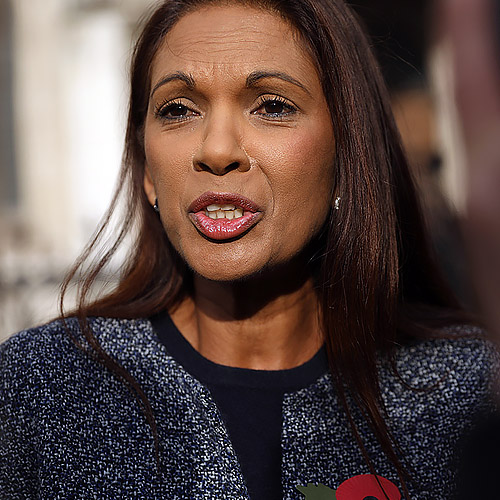 She said it would be "grotesque" if the UK dissolved as an "unintended consequence" of Brexit. She added: "This is not, surely, how it was meant to be? This is not what we want for ourselves or what we wish to bequeath to our children and grandchildren." Calling on politicians to listen to the thoughts of people "beyond Zone 2", she claimed they were "stuck in their Westminster bubble" and were mostly "impervious" to "clearly identifiable shifts in public opinion."
Over the last two months she said she had travelled the country speaking to Britons from "every background and walk of life" to ask them what they think the outcome of the process should be. She said her inquiries revealed people were "yearning for unspun facts" free from "ideological jargon", adding: "We will aim to provide these in an understandable, honest and impartial manner."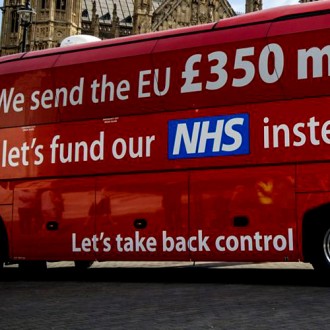 The campaign was prompted by a "total lack of clarity" over Brexit and because it was "morally and democratically right to give people as much information as possible about the implications of Brexit so that they can make informed choices". A website, www.endthechaos.co.uk, will help people make their "own trusted judgments", she said, adding: "We aim to provide a public service, a trusted source of information from which people can decide for themselves what they think and want for themselves and our country."
Calling for people to take part in the campaign, which will host events around the country, she said: "Help us secure and sustain our nation's place in the world by ensuring we continue to have a country that we can be proud of. A country that continues to make its way in the world. A place that is safe, secure, confident and prosperous. A country that we are happy to call home. Help us avoid the catastrophe of a future marred by self-inflicted wounds, squandered opportunities, and unfulfilled hopes and dreams."
End The Madness, End The Chaos
"I believe people have the moral and democratic right to make informed choices on everything that significantly impacts their lives. Brexit will impact generations - we aim to provide understandable information to end the chaos and help the people decide." - Gina Miller (Founder)
Mission
Leaving the EU is the single most important event in the UK's post-war history. In the current chaos, it looks very unlikely that anyone will be happy with the outcome.
In 2016, 17.4 million people chose to leave the European Union, 16.1 million chose to stay and 12.1 million eligible voters did not vote. Since then voters have been bombarded with disagreement, contradictions and lack of direction from our politicians and leaders.
What we have ended up with is division, anxiety and unhappiness.  The options facing us are so poorly defined that clarity is desperately and urgently needed. There must be a better way.
Time is running out, but it is not too late. It is only right, morally and democratically, that the people of the UK are given a vote on a future we will have to face together.
We believe this is the only way to clear away the confusion, draw a line under Brexit and get back to dealing with the issues facing our country.  The only way to end the chaos.
LET THE PEOPLE DECIDE
http://www.shakenstir.co.uk/features/the-road-to-nowhere-brexit/