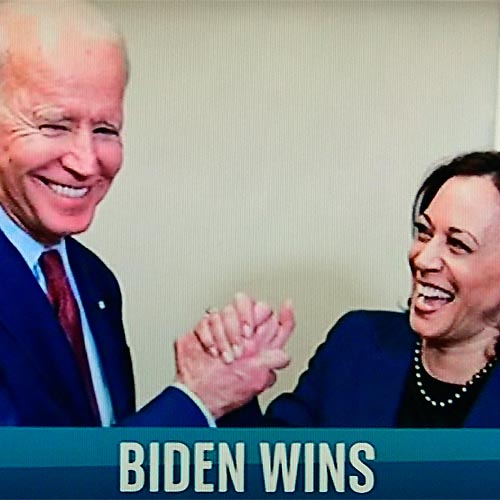 Trump's pre-election rhetoric which included voicing strong doubts about mail-in voting (predicted to be widespread due to Covid) and voter fraud. These declarations peppered the campaign despite no evidence to support such claims. His personal lawyer Giuliani regularly appeared with a gang of supporters in tow, giving notice of legal challenges with virtually each Biden victory. Soon after Biden was declared victor the legal challenges started with little evidence to back up claims, which sparked belligerent (armed) crowds assembling around the country.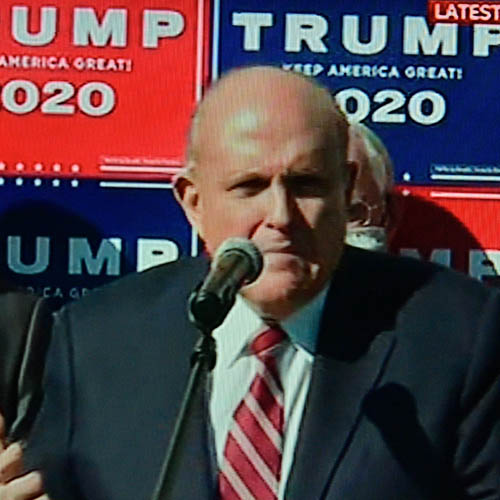 In sharp contrast to the aggressive speeches by Trump and Giuliani, backed by a few senior Republican senators, Biden stayed calm and thoughtful with speeches that centred on defeated Covid and uniting the country. Meanwhile, Trump fails to concede and plays golf while leaving it to the attorney general to launch investigations via the FBI. Never in the history of USA elections has such a scenario been created by a president and his cohorts. Biden and Harris remain dignified, calm, objective and presidential, with even Trump's Fox News siding with the victors.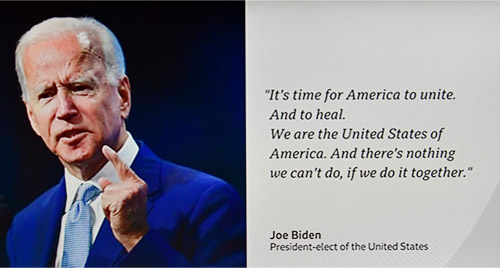 I hope the USA's nightmare is over but I'm not really sure…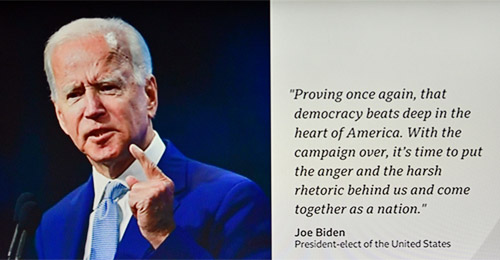 Internationally, Biden has received substantial acclaim and sincere congratulations: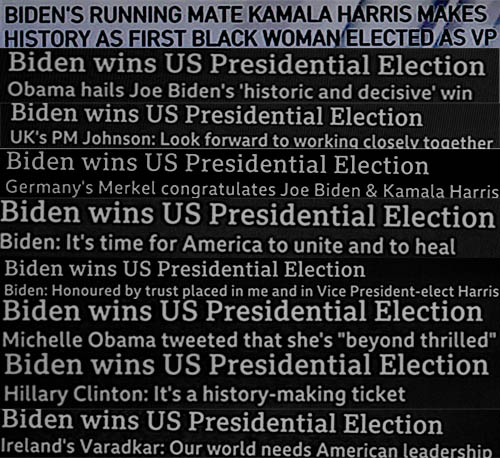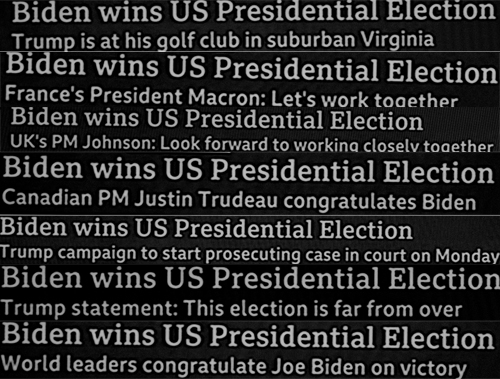 But the threat remains
Final Word
It is beyond belief to me that Trump and Republican politicians continue to peddle the fantasy that Biden 'stole the election' and that major fraud has taken place (of course only in states where Trump lost…), at a time when the president should be uniting people and easing the transition, with thousands of USA citizens dying from and being infected by Covid-19, when the economy is in sharp decline, while social inequality and unrest has never been more visible. Trump and his 'friends' are guilty of turning the world's major democracy into a banana republic at its worst, and they must pay the price.